Tributes have been paid to the 'remarkable' Alf Davey who spent three and a half years in Japanese captivity.
Most of his time was spent doing forced labour on the 258 mile long railway line through near impossible terrain.
Mr Davey spent his last 70 years in his home town of Blackburn, Lancs., after marrying his sweetheart Elsie Eaves whom he met on blind date.
He had been in the town training before heading out to the Far East in 1942.
Mr Davey was captured shortly after arriving in Singapore in 1942 when the Japanese took the city sending him to work on the so-called 'Death Railway' from Burma to Thailand in 1943.
Mr Davey was freed by American troops in 1945 before orders to execute the survivors of 60,000 allied troops on the project could be carried out.
The horrors of the Burma Railway were immortalised by the 1957 cinema epic 'The Bridge over the River Kwai' and the 2013 film 'The Railway Man'.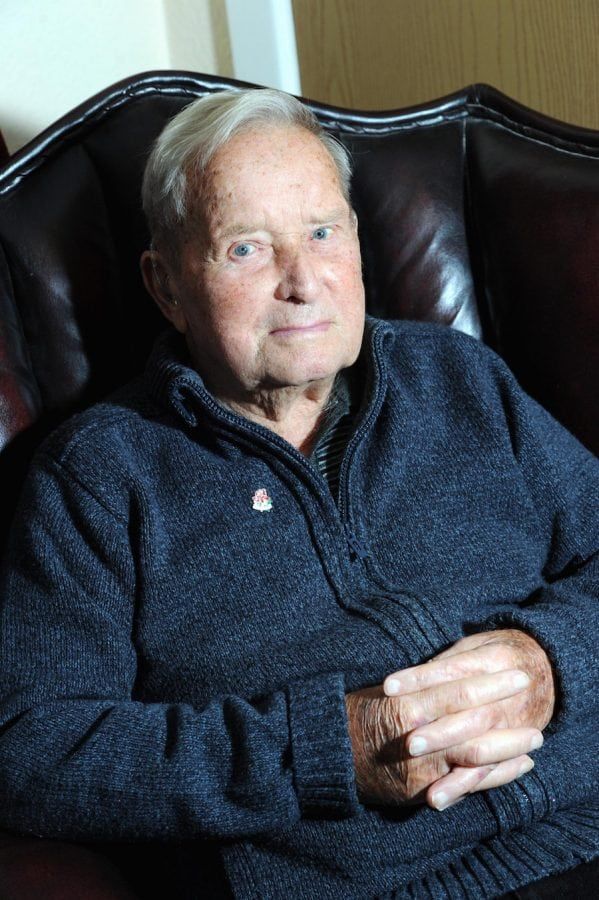 Mr Davey's daughter Jennifer Pickup was joined by community leaders in paying tribute to 'a remarkable' man and his 'extraordinary' life.
In June 2005 on the 60th anniversary of VJ Day, Mr Davey told how he had nightmares for years about his treatment and still suffered bouts of malaria, publishing a memoir 'From farm boy, to soldier to prisoner of war'.
The Bishop of Blackburn, the Rt Rev Julian Henderson said Mr Davey's 'resilience and perseverance' were 'humbling'.
Born in Bungay in Suffolk, Mr Davey joined 4th Battalion of the Royal Norfolk Regiment before heading into action.
On his return, he and Elsie married in St Mary's Church in Islington in 1946 before going back to his home town for 12 months.
They returned and settled in Wyndham Street near Blackburn town centre before moving later the Snaefell Drive in Higher Croft.
Mr Davey worked for Blackburn Corporation highways department before spending 21 years in the despatch department of the Lancashire Evening Telegraph on Railway Road, retiring shortly after the move to the 'new' building on High Street in 1982.
He lived independently before falling ill six months ago, passing away in the Old Gates Care Home on Monday after being released from hospital.
Mrs Pickup, 67, of Darwen said: "My father was a remarkable man with a extraordinary life.
"He would tell stories about the Burma Railway if asked but did not let it dominate his life.
"Dad was very determined and very independent, looking after my mother for many years before she passed away 20 years ago.
"Even at the grand age of 97, he was a true gentleman with a very sharp mind.
"We are all so grateful to have had such a huge character in our lives for so very many years."
The Rt Rev Henderson said: "It is so humbling to read the story of those caught up in the horrors of the Second World War, a much-needed lesson for the younger generation about resilience and perseverance.
"Alf Davey gives a remarkable account of how he survived as a Japanese prisoner of war."
Former Blackburn MP Jack Straw, said: "Alf Davey was a credit to those who fought in the war and a credit to Blackburn where lived for so long.
"He will be missed."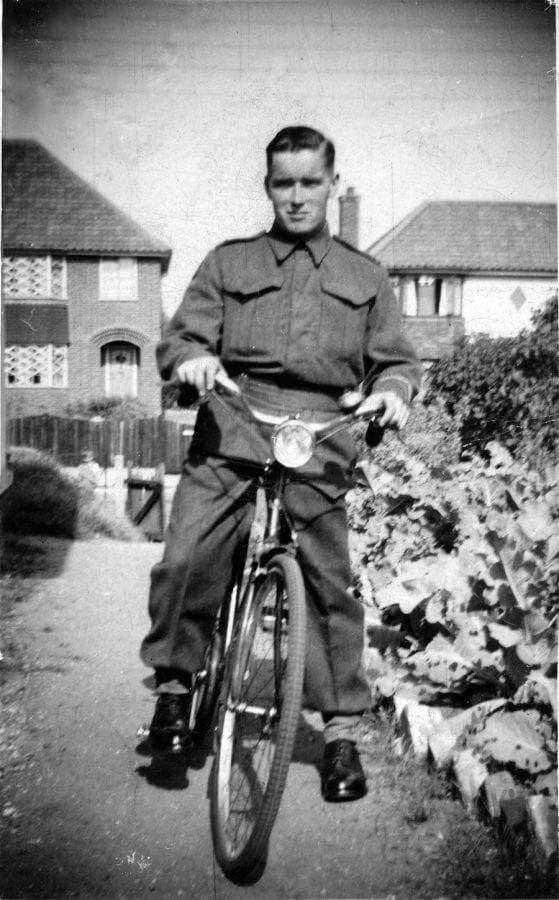 Mr Davey enjoyed fishing, gardening, foraging for fruit, baking, cooking, Crown Green Bowls and eating out.
Jon Keighren, of the Royal British Legion, said: "Alf was one of a small but dwindling group of remarkably brave soldiers who survived a living hell and we must ensure that their unique contribution is never forgotten."
As well as his daughter, Mr Davey leaves a son Michael, 70, seven grandchildren and 11 great grandchildren.