One in 10 Brits know someone who has been made homeless during the last 10 years, a study has found.
An 'out of sight, out of mind' attitude towards those affected by homelessness is no longer viable, suggests the research.
It found the likelihood of a friend or family member finding themselves without somewhere to live is on the up – indicating it is a bigger problem than many feared.
Worryingly a quarter of the 2,000 polled think it's possible they could be forced to sleep rough at some point.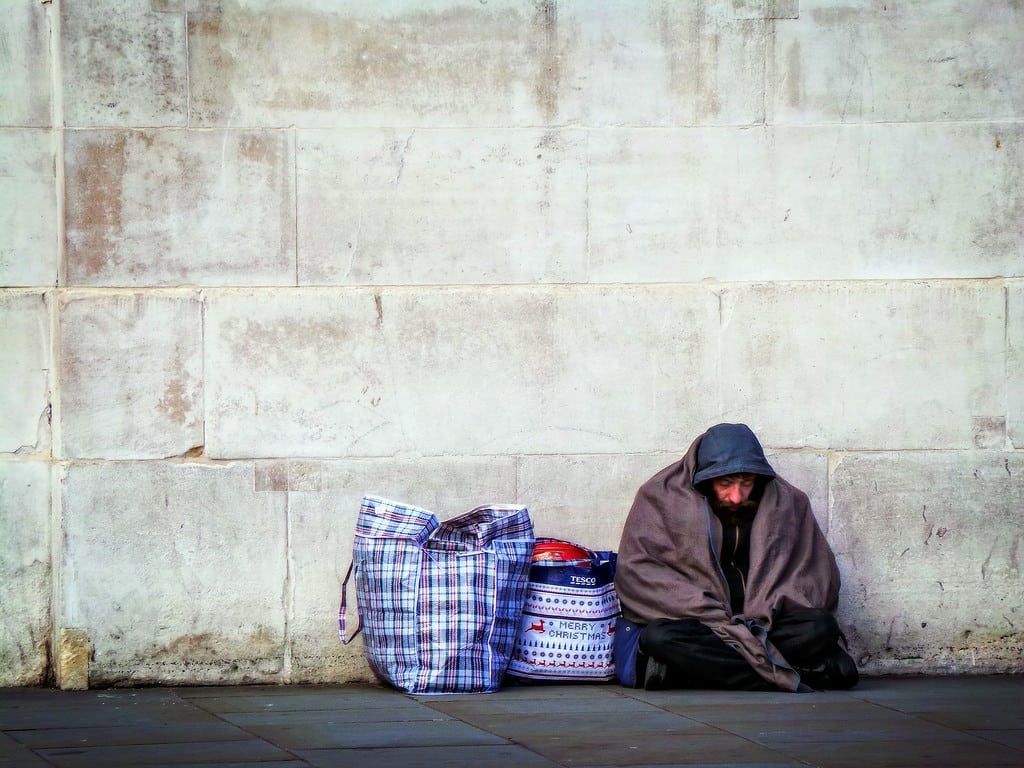 Commissioned by homeless charity, Shelter from the Storm, the detailed study found 23 per cent are 'frustrated' by the current situation and their own lack of knowledge about it.
Matt Conlon, from Shelter from the Storm, said: "Our experience is that homelessness really can happen to anyone.
"It can be as simple as someone losing their job and not being able to pay the bills or a landlord deciding to sell the property.
"Section 21 evictions, also known as No Fault evictions, allow landlords to remove tenants without any reason at all.
"They are becoming increasingly common yet are completely legal.
"The power balance is currently too much in the landlords favour and something must change – tenants' rights need to be toughened up."
But despite the eagerness to know more among those polled, attitudes towards those with nowhere to go have deteriorated according to 25 per cent.
In fact, the mere presence of homeless people makes 37 per cent of Brits feel vulnerable or threatened, according to the research carried out through OnePoll.com.
The study also found those polled believe drug abuse is the number one reason for the apparent increase in homelessness – just ahead of a lack of affordable housing and alcohol.
Matt Conlon said: "With homelessness rising, it is worrying that many people feel threatened by people on the street.
"It's our experience that most people who have become homeless are victims of circumstance rather than drug users; it is actually the end of a private tenancy that is the single biggest cause of homelessness.
"It really can happen to anyone."
According to those surveyed, the solution is for the Government to provide more halfway houses, provide jobs for people with no fixed address and to provide more ways into work.
At Shelter from the Storm – a 42 bed homeless shelter in London – they focus on supporting people into employment as a route out of homelessness.
Matt Conlon added: "At any point as many as 50 per cent of our guests will be in full time employment.
"We give people a chance to start again, a safe place from where people can begin to rebuild their lives.
"But it isn't easy, as a completely independent charity we rely on donations alone to fund the vital work that we do."
To find out more about Shelter from the Storm or to support what they do you click here.
RELATED 
https://www.thelondoneconomic.com/must-reads/homeless-people-have-hotel-bookings-cancelled-for-christmas/17/12/
https://www.thelondoneconomic.com/news/73-per-cent-increase-in-child-homelessness-since-conservative-government-came-to-power/13/12/