A murderer who claimed his flatmate died when he accidentally ran into a knife used to chop potatoes will spend at least 16 years in jail.
Ronny Padilla, 23, stabbed and slashed his friend, "excellent student" Sabri Chibani, 19, with a six-inch kitchen knife moments before the victim's brother walked in on the attack.
The killer, from Ecuador, then claimed it was a "horrific accident", but was found guilty of murder on November 13 after a trial at the Old Bailey.
Sentencing him today (THUR), Judge Rebecca Poulet QC said Mr Chibani's family may never know the reason why Padilla carried out the murder.
She told Padilla: "Very regrettably this court and Sabri's family will never know the truth about why you killed him.
"From first to last you have persisted in a totally fabricated account of what happened."
The murder happened after Padilla had visited his mother on the afternoon of February 11.
He launched the brutal attack just minutes after returning to their flat, in Streatham, south London.
Judge Poulet said: "In my judgment something must have occurred between you and Sabri earlier in the afternoon that had made you very angry.
"You entered the flat and within two minutes you had stabbed Sabri through the heart."
Mr Chibani also suffered slash wounds to his head and "defensive" cuts to his hand during the attack.
His brother heard his "screams of pain" and ran into a shared area of the flat to find Padilla over Mr Chibani, still holding the blade.
The judge said: "You had a knife in your hand and you were still attacking him. You had already inflicted the four-inch stab wound which resulted in his death.
"The neighbours too heard Sabri's, and this is their word, 'blood curdling' screams of pain."
Padilla then went out to the front of the house as police arrived and tried in vain to save Mr Chibani's life.
He "looked up and nodded" when a neighbour asked if he was responsible for the attack, Judge Poulet said.
She added: "24 hours later you gave the police your account of what happened.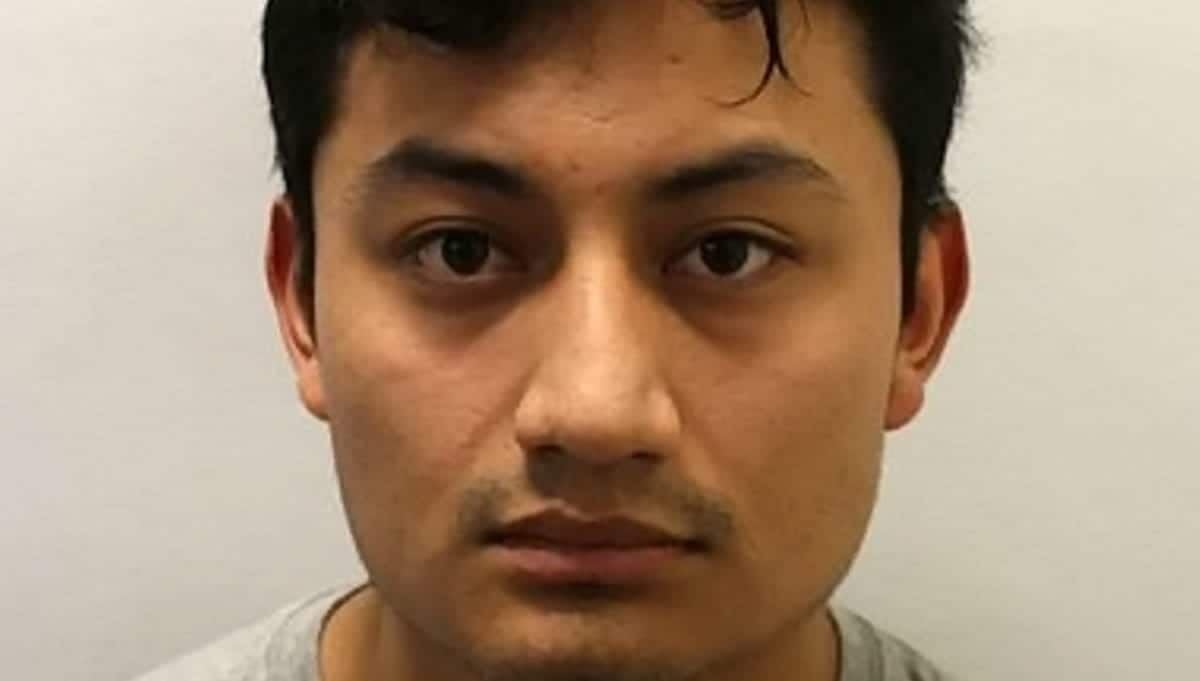 "You told the police that this terrible event occurred by accident. Your account was that on your return home you picked up a large kitchen knife and went to prepare some potatoes for your supper."
Padilla claimed he went to his room to take the potatoes from a cupboard, then Mr Chibani accidentally walked into the knife when they crossed paths in a hallway.
The judge said: "In effect you then said he impaled himself on the knife. It was an account which was full of holes and discrepancies.
"Despite the request of this court following your conviction and the deep frustration expressed by Sabri's father, you have never told the court what really happened."
The pair shared the flat with Mr Chibani's brother, Sadok, and Ecuadorian Pablo Chavez.
Mr Chibani and his brother moved into the flat in November 2017, the judge said.
She said: "They had shared the flat with you for just three months at the time. From everything I have read about Sabri, he was amiable, hardworking and an excellent student.
"He was supporting himself with work as a waiter.
"Sadok and you have described that the two of you, that's Sabri and you Mr Padilla, got on well."
Padilla was told he will serve at least 16 years of a life sentence in prison before he can be considered for release.
By Lewis Pennock