A mum has told of her horror after she found her screaming three-year-old locked inside a washing machine – while the drum filled with water.
Lindsey McIver, 32, and husband Alan had just bought the machine and had not yet engaged the child-lock feature.
But their daughter Kloe, three, crawled inside, shut the door, and the washing machine started to tumble and fill with water with her inside.
She was rescued after her four-year-old brother woke up their parents in flood of tears and was able to blurt out "Kloe. Inside. Washer."
They rushed to the basement where they found Kloe locked inside screaming.
The parents from Conifer, Colorado, USA, who have three children, have shared their story in a bid to raise awareness of the dangers of unlocked front-loading machines.
Lindsey said: "By the time we reached the laundry room in the basement, my three-year-old daughter Kloe was LOCKED inside the airtight washing machine.
"It was tumbling and filling with water. She was screaming but you couldn't hear her.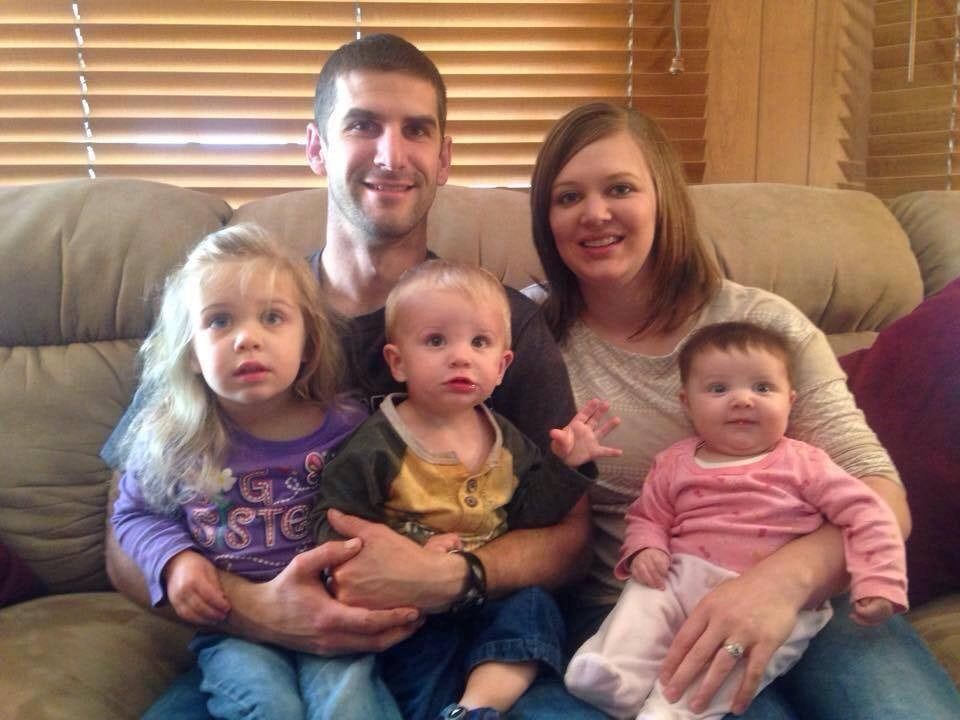 "We were able to quickly stop it and unlock the door and get her out. Aside from a couple of small bumps on her head and wet clothes, she was fine.
"After going through all the 'what ifs' and 'could haves' we know we are very blessed and God had mercy on our sweet daughter.
"I post this because I can honestly say we did not realize the danger of this machine.
"We are continually surprised at the new, inventive ways our kids come up with to try and die. And this was definitely a new one.
"I took this picture after we secured the door shut with a child safety lock.
"We also found a child lock feature on the settings that, as long as it is engaged, will not allow the washing machine to start.
"But it does not lock the door. We hadn't even used the machine yet so we hadn't looked at any of the settings. Also, it obviously took two curious kids to pull this off.
"I want to encourage anybody who has this type of front loading washing machine and small children, or even grandkids who visit, to lock the door with a child safety lock and always keep the child lock setting on!"
The incident happened on Tuesday 10, the day after the family purchased the new front-loading machine.
Lindsey said she warned all the kids to stay away from it and they all replied 'ok'.
Sharing their story in a Facebook post, she added: "I realise that there are ways we could've prevented this from happening.
"This is the season for swimming pool accidents and kids being left in hot cars and all sorts of other horrible accidents.
"And that's what most of them are – accidents.
"Shaming the mom doesn't do anyone any good. We need to be open and honest about our mistakes to help one another keep our kids safe.
"And trust me, that mom is already beating herself up enough."