This shocking photo shows a mother playing 'chicken' with her two children as huge waves crash into a sea wall.
The image was taken at Sidmouth seafront in Devon this morning (Friday) as the 20ft waves soar over their heads onto the promenade.
It was taken and posted on Twitter by the account @survivingsixty with the caption: "This young mother playing chicken with her two children doesn't show much common sense or respect for the power of the ocean."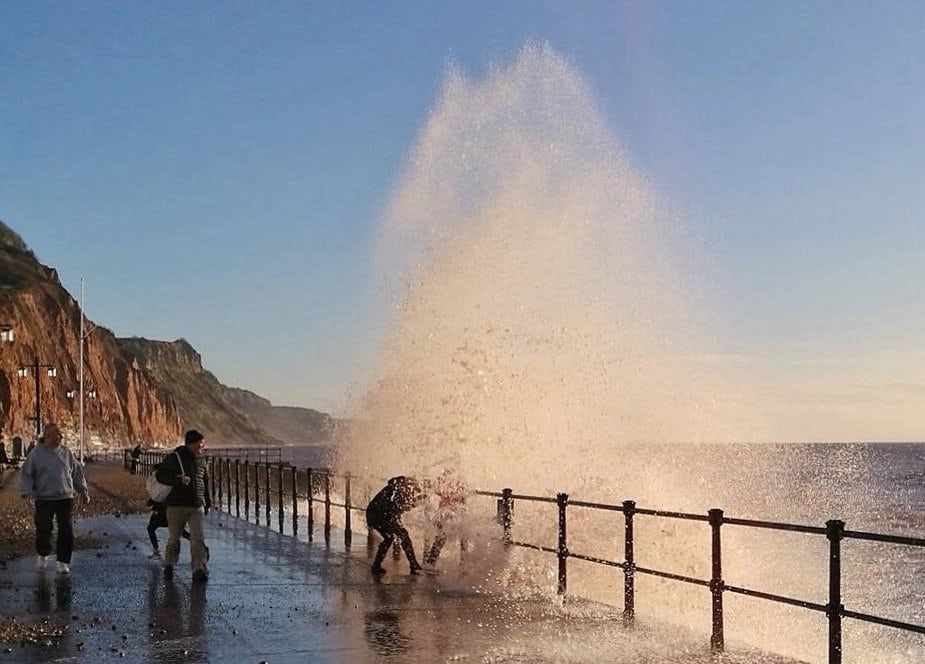 HM Coastguard have also criticised those people who are ignoring the dangers they might face along the coast.
Duncan Ley, Controller for HM Coastguard said: "However dramatic it looks, don't be tempted to take pictures by putting yourself at risk.
"A dramatic photograph or selfie is not worth risking your life for.
"We're aware though that even the best laid plans and most carefully thought out voyage can go wrong. If you get into trouble call 999 and ask for the Coastguard."
https://www.thelondoneconomic.com/food-drink/indian-restaurant-fined-20k-customer-found-cockroach-pilau-rice/04/01/