A violent racist young mother has been jailed after attacking a random woman in the street and calling her a 'dirty n****r'.
Chloe Glew, 20, had 11 previous convictions for 20 offences, and flouted previous court orders that kept her out of prison.
Her victim had been walking down an alleyway in Tonbridge, Kent, when the vile mum launched her unprovoked attack.
She told the woman "I'm going to beat your f***ing head in", before pulling her hair and punching and kicking her while on the ground.
Maidstone Crown Court heard that during the assault, another woman at first seemed to help the victim, but then also attacked her.
Prosecutor Ben Irwin said: "During the unprovoked attack Miss Glew referred to her twice as a dirty n****r.
"The victim said she had called her that before over the telephone.
"The racial abuse may have been the motivation for an assault which was completely unprovoked and out of the blue.
"She was left with a cut lip, bruising to her legs and back and torn clothing.
"The police found her in a very distressed state.
"The victim was vulnerable and assaulted in a sustained way.
"There was extreme violence and racist language."
Glew was jailed for 16 months youth custody on Monday – eight months for racially aggravated common assault and eight months consecutive for breaching a suspended sentence.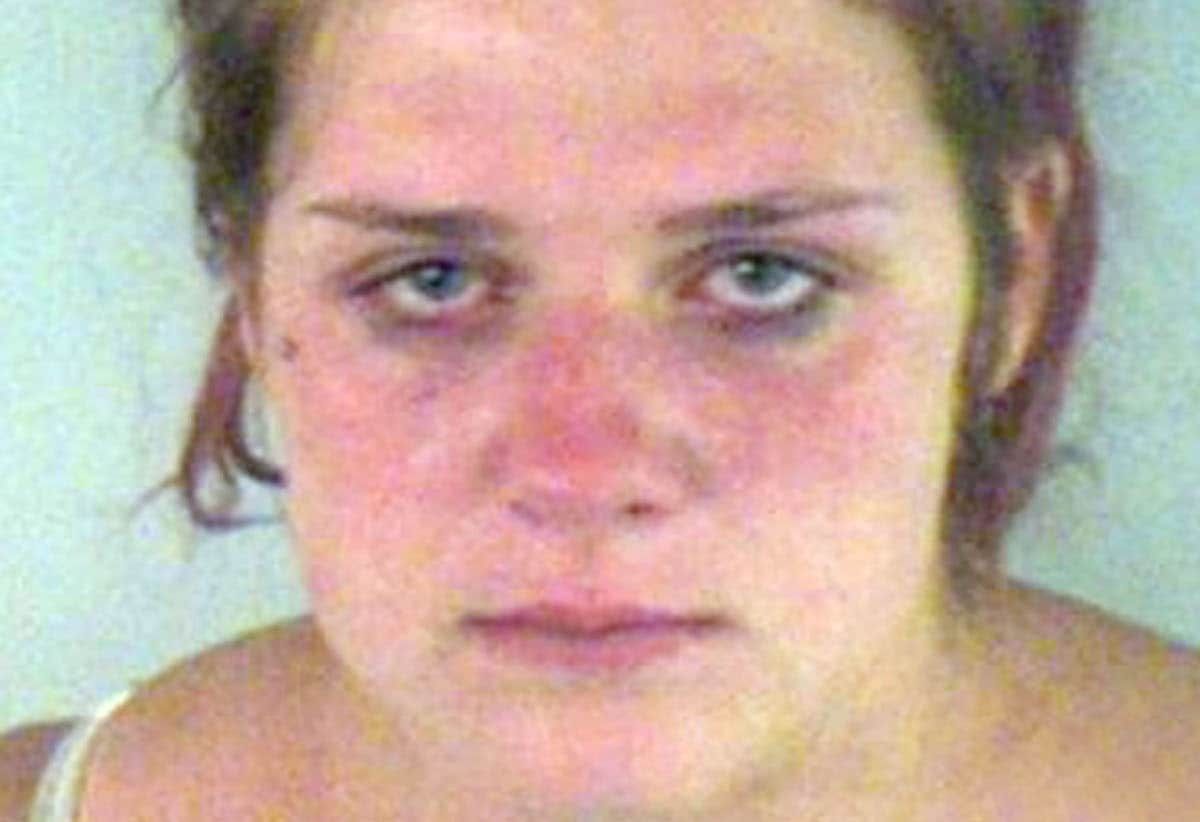 A criminal behaviour order was made for three years to restrict her movements in future.
Glew, who admitted the offence, had been given 12 months suspended for two years for another assault on a woman in April.
Judge Williams said: "Sadly, you have been unwilling or unable to take advantage of the help made available to you.
"You have failed to comply with a curfew, failed to attend alcohol treatment appointments, failed to generally engage with probation.
"Such racist language is not to be tolerated in a civilised society."
Judge Williams said the probation service's breach report on Glew, who has post traumatic stress disorder and ADHD, indicated she had no intention of changing her lifestyle.
She added: "It concludes that even your 18-month-old son, who lives with your mother, fails to motivate you to change your behaviour.
"You have undoubtedly had a disturbed and disrupted childhood and have been diagnosed as having a emotionally unstable personality disorder.
"You have had many opportunities from the courts with community orders and suspended sentences to see if you can take advantage of the help made available and change your behaviour, but you have been unable to do so."
Glew posted on her Facebook page on the day of sentence: "At court and not being seen u till 2 how annoying who wants to come see me lol."
After a previous hearing, she said: "Im still here na na na na na!!! Haha it got ajourned but big big chance im gone them as this the last time it been ajourned! Still here for christmas!!!!!"
https://www.thelondoneconomic.com/news/bnp-send-jeremy-corbyn-racist-christmas-card-featuring-diane-abbott/21/12/
https://www.thelondoneconomic.com/opinion/ukips-unwarranted-fanfare-mass-media-manipulation-eyes/23/01/
https://www.thelondoneconomic.com/news/express-declares-war-brussels-revealing-end-world-nigh/23/01/