The youngest Manchester Arena bomb victim Saffie Roussos who her parents say always wanted to be famous is to become a star in her own right.
The eight-year-old youngster will be remembered inside a huge pink star at the top of a communal Christmas tree in the youngster's hometown of Leyland, Lancs.
It is being designed by the world-famous Blackpool Illuminations expert Richard Ryan and will shine extra bright this year as a tribute to the tragic schoolgirl.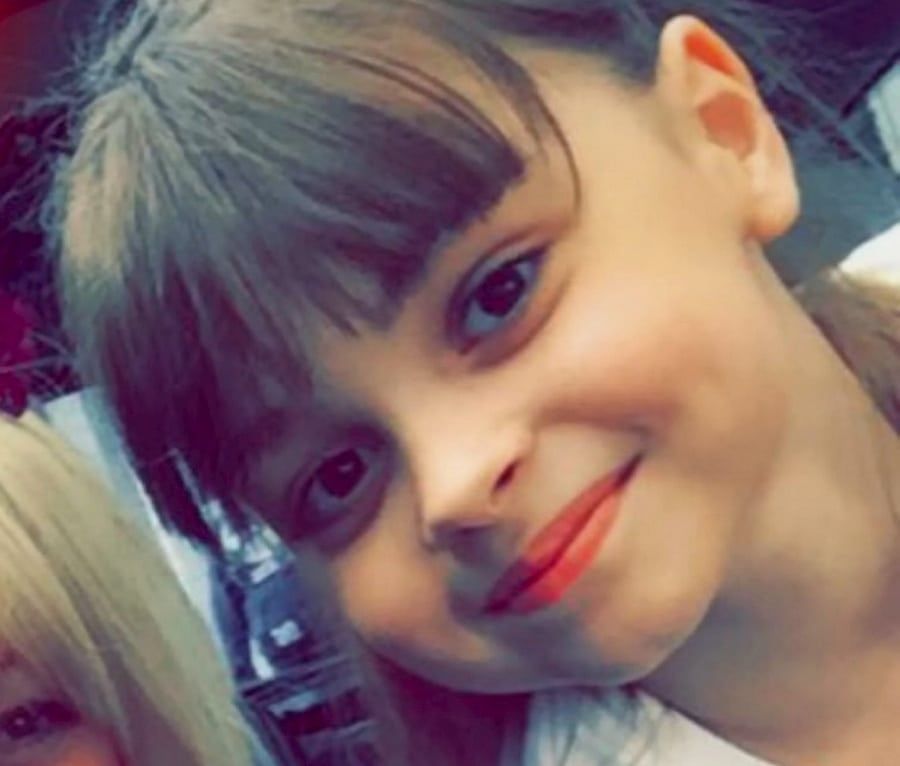 Saffie's parents Andrew and Lisa Roussos said "she always wanted to be a star" after she became the victim of the terrorist attack which shook the world in May.
She was killed along with 22 other people in the bomb blast while exiting an Arianna Grande concert.
Leyland Christmas Festival team co-organiser Martin Carlin said: "It's something the town team wanted to do.
"It's Saffie's star – every time someone sees it they'll know what it's all about.
"I spoke to Richard last Friday and he said he's got a design in mind."
Plans have been put in place for the star on top of the tree outside The Plaice fish and chip shop which was previously run by the Saffie's family.
The parents have reluctantly decided to sell the fish and chip shop, but say they hope whoever buys it will be renamed as Saffie's Plaice after their daughter.
Martin added: "I'm hoping Andrew and Lisa Roussos will make an appearance – I think he wants to say a few thank-yous, as I believe."
Meanwhile, organisers are keeping tight-lipped at the moment over the identity of this year's lights switch-on celebrity.
It announced this week it had signed up "a well-known actor" for the switch on November 25.
Last year's celebrity, actor Sam Aston, who plays Chesney in Coronation Street, was a huge hit with the crowds.
A spokesperson for the Roussos family has been contacted for comment.