A pub known as the luckiest in the UK after three separate million-pound lottery wins in the last four years is sporting a new lucky sign.
Cashing in on the unlikeliest of winning streaks, the Mallard's brand new sign welcomes visitors to 'The Lucky Duck'.
Pub regular, Dave Long, smashed odds of more than 283 billion to one when he scooped two separate million pound prizes on the Euromillions in two years.
But then, to top off the streak, the lucky pub's landlord Ian Brooke walked away with his own million pound Euromillions prize in August this year.
Father-of-four Ian said that he's decided to cash in on the Lucky Duck in Scunthorpe, Lincs., after 19 years at the helm and will be focusing on his other pub, the Crown in nearby Messingham.
"The new sign will stay here because this is where it all happened," said Ian.
"But they let me keep the novelty cheque so I'll be taking that with me and it will go up on the wall in the Crown."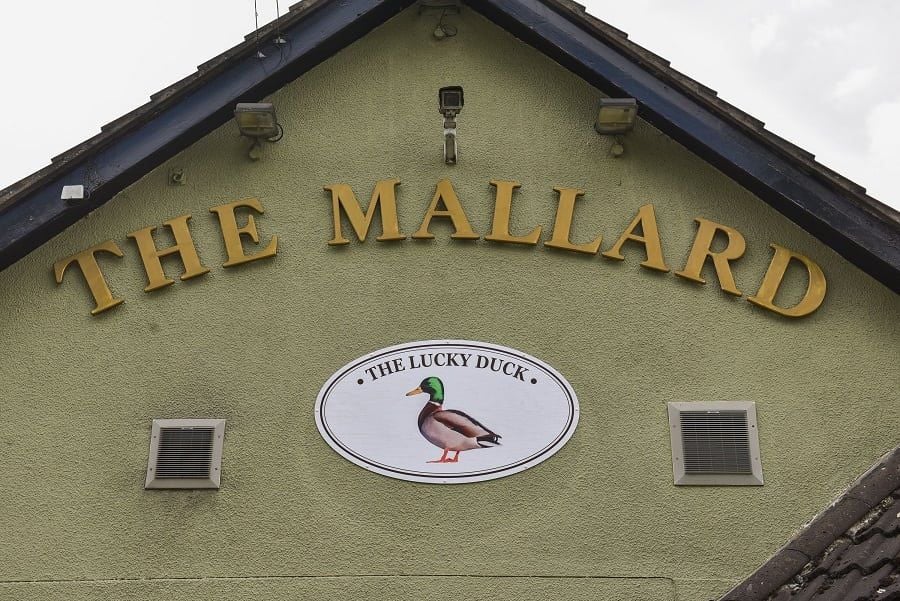 Since the trio of wins, 43-year-old Ian said he has noticed an uplift in customers coming through the Duck's lucky doors.
Ian said: "I've definitely noticed a few more different people coming in here for a drink.
"Word gets around and they're always asking me for tips and wanting to rub their tickets on me.
"So we put the new sign up and Dave and his wife Kathleen came to see it unveiled."
Ian is determined to keep playing, and aims to beat Dave to the next million, with both vying to be the next lucky winner.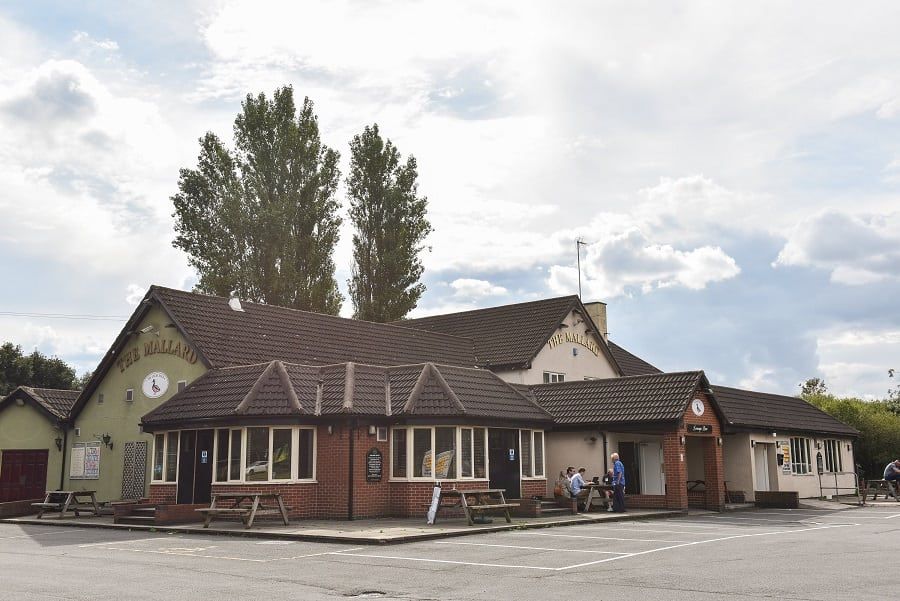 Dave said: "You just need to believe you're going to do it. That's the only secret.
"They've done a good job with the sign. I've been coming here for 36 years and even though I've moved out of Scunthorpe now I'll keep coming back every now and again for a drink.
"It's called the Lucky Duck for a reason. Three wins in four years – it's 2013, 2015 and now 2017. You can't really argue with that.
"Hopefully it will draw more people in, which can only be good for business."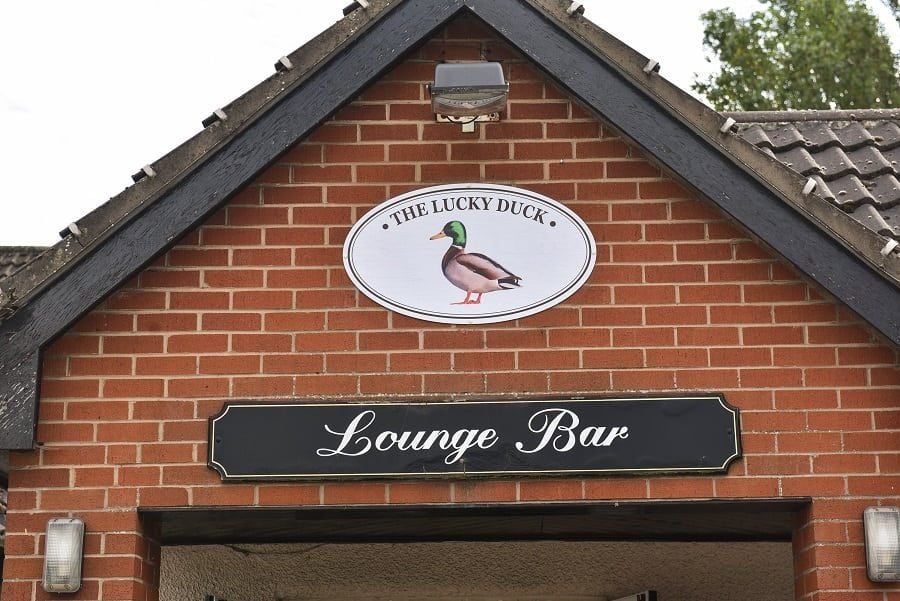 In 2013 Dave won his first million-pound prize on Euromillions but almost missed out on the big prize.
The former HGV driver misread his winning ticket and, thinking he had only bagged £2.70, threw it in the bin.
When he needed a newspaper he fished it out to claim the small-change and was astonished at what he had actually won.
Dave said: "I lasted three days in work then packed it in. I just thought: I'm going to enjoy this.
"We moved house and I promised my wife a cruise, but we never got round to it."
But lightening struck again two years later as Dave cashed in his second million pound prize on the same game and finally took his wife on a dream cruise.
Lady luck shined on the lucky duck once more when landlord Ian Brooke, 43, defied the odds to claim his own million pound prize.
Shortly after winning, Ian said he would honour a promise he made to hand £125,000 each to his two best friends.
Ian says he has no plans to retire, but is looking forward to devoting more time to taking it easy.
RELATED 
https://www.thelondoneconomic.com/news/pound-falls-new-eight-year-low-euro/30/08/
https://www.thelondoneconomic.com/travel/five-ways-can-work-travel-world/13/02/