A TV advert featuring Lady Penelope's famous car may have driven over a bridge breaking strict weight restrictions.
Eagle-eyed residents spotted that the pink Thunderbirds replica motor, which normally tackles super villains, breached the ban on vehicles over three tonnes going over the Grade-I listed Marlow Bridge.
The Halifax advert shows Lady Penelope's chauffeur, Parker, driving her across the small but iconic bridge, near High Wycombe in Buckinghamshire, as she berates him for not "tidying the mansion" and "getting her a new dress for the races".
He then stop the six-wheeled limo at the bank and discovers he has won £500,000 in a prize draw so jets off on an island holiday leaving Penelope to fend for herself.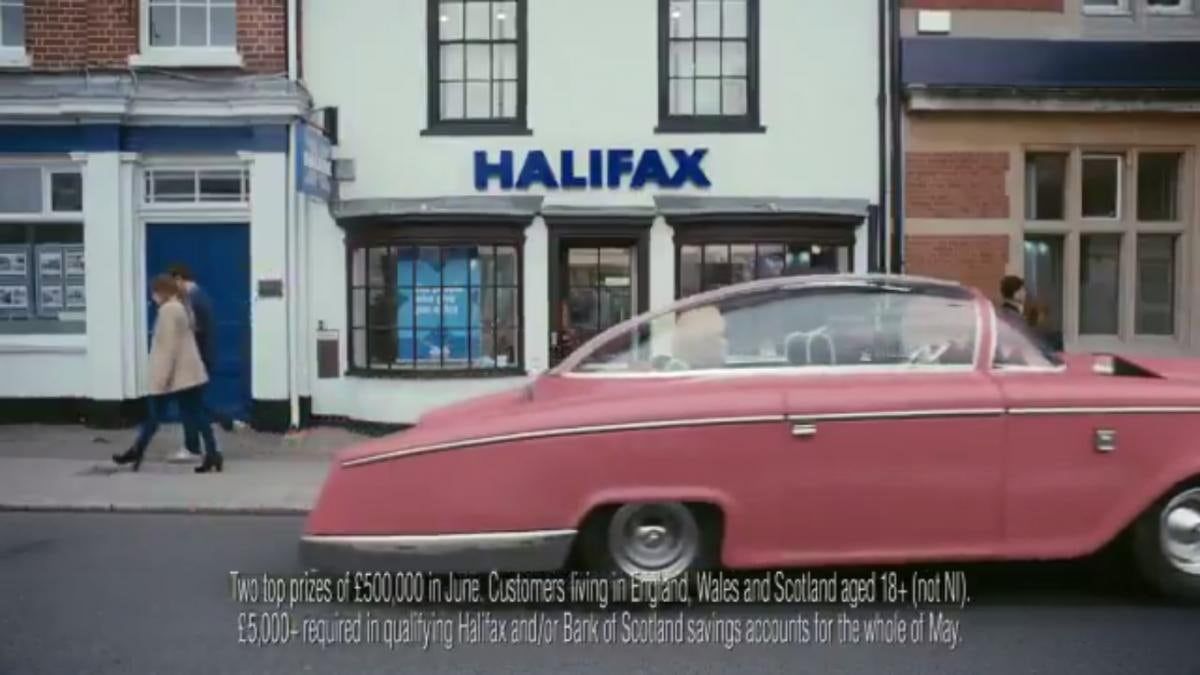 But while the banking advert has bought delight to many locals, some were quick to point out that the pink six-wheeled Rolls Royce would likely have been too heavy to cross the weight-restricted bridge.
Use of the Grade I listed bridge is restricted to vehicles under three tonnes maximum gross weight (MGW) and less than 6ft 6ins wide.
The FAB 1, which is used by the stylish secret agent to take on international criminals is thought to be just over three tonnes and eight feet in width.
Darol Joynes took to Twitter to say: "Did they check the weight of Fab 1, over Marlow Bridge?"
Paul Merchant, behind the community website MyMarlow.co.uk, said: "Wikipedia states that the FAB1 car is 3 imperial tons… which is 3.048 tonnes – definitely overweight for the bridge."
This would appear to put the vehicle over the maximum weight by around six stone.
Paul added: "Marlow features prominently in the new Halifax TV advert featuring the Thunderbirds.
"Although they drive away from town over the bridge in a probably overweight car, then are suddenly driving past Bills arriving at the bank? Still though…all good fun."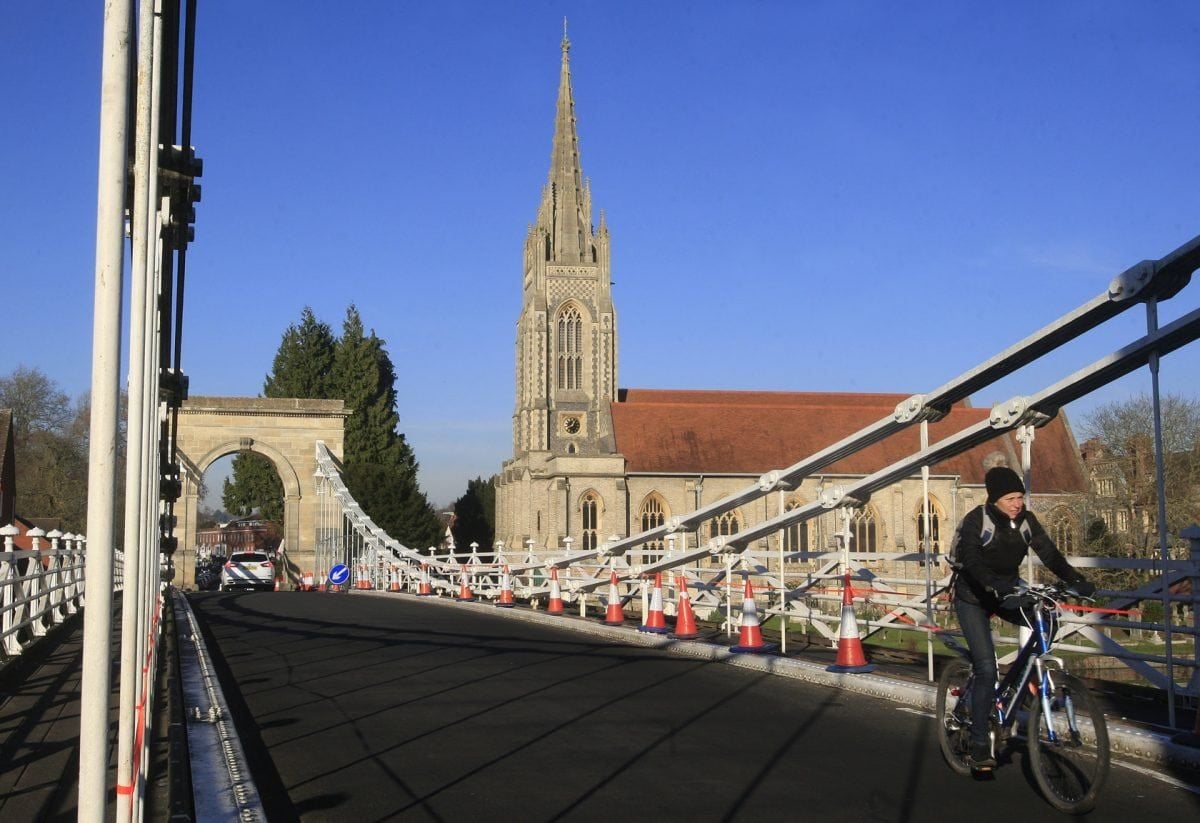 The famous bridge has seen a catalogue of huge vehicle driving across it in breach of the weigh restictions.
In September last year a 44 tonne HGV crashed through bollards and drove across the bridge, blew out its tyres and got stuck on the narrow carriageway, causing it to be closed for six months and costing £200,000 to repair.
Cllr Roger Wilson, Wycombe District Council member for the north west Marlow ward and cabinet member for economic regeneration said: "There are a lot of problems with heavy vehicles driving over the bridge.
"Police have checked 500 vehicles that were overweight.
"I have a Volvo S80 and I can get through with that but wider cars like some Range Rovers and larger Volvos can't get through because of the width restrictions.
"If this is a full size Rolls Royce then it might not be able to get through so it might be a small replica.
"If the Thunderbirds vehicle is more than three tonnes than it is technically breaking the weight restrictions but if it is only by a small amount then I'm not sure it would damage the bridge."
Buckinghamshire County Council said the filming company behind the advert did not need to get permission from the authority to film as the shots were taken from a boat.
A spokeswoman added: "Our bridges team don't believe the car would get through the bollards as it is a wide car, so it might be CGI."
The three tonne weight restriction was introduced in 1990.