This is the moment one of Britain's leading horse trainers took her ponies to meet their relatives on the Shetland Islands – on a tiny boat.
Emma Massingale, 34, accompanied Albert and Ernie back to their native roots as part of her latest equestrian challenge.
During the month-long adventure the ponies travelled around the rugged islands with Emma, running free with local herds.
And they also took a trip out on the water to mirror the historic way Shetlands were moved from one island to another by boat.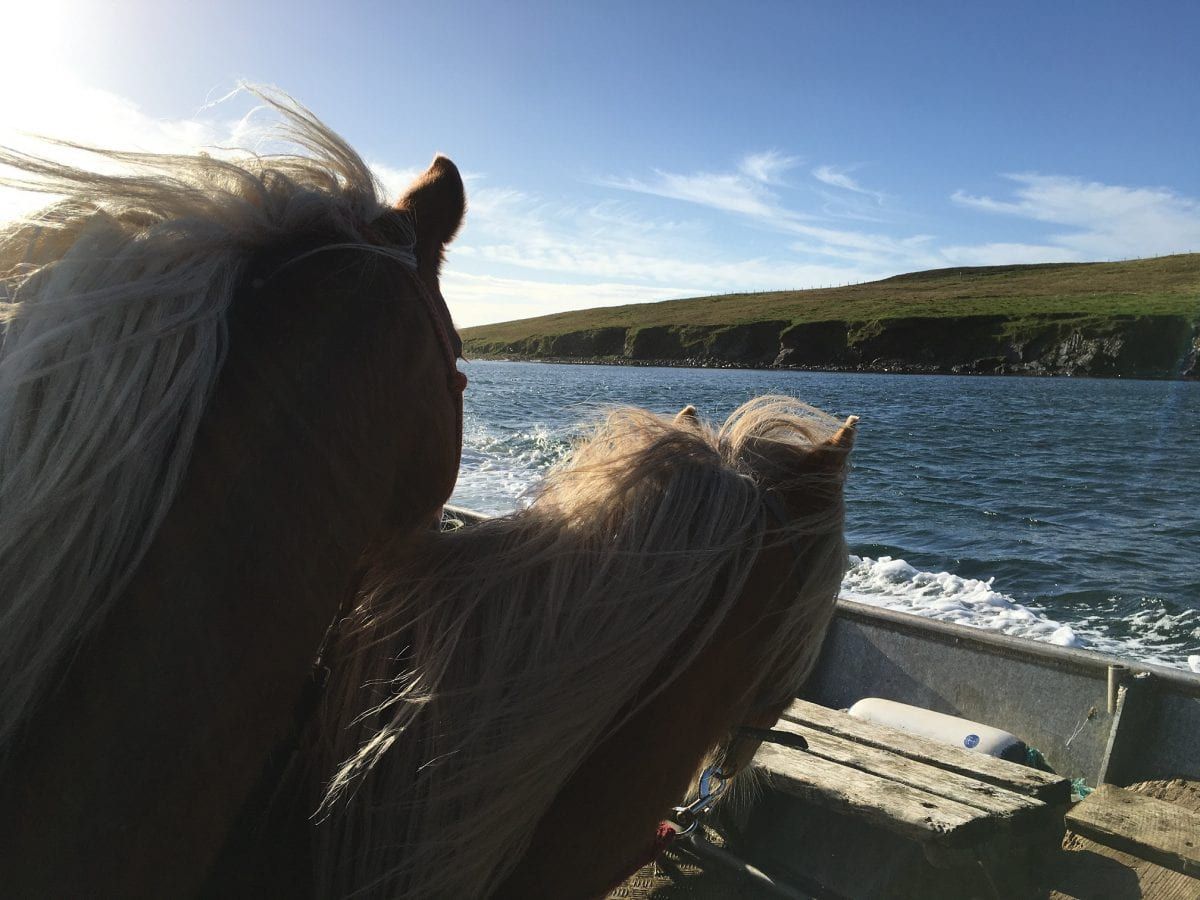 Emma was pictured loading them on to a little motor boat before they sailed to the islands northeast of mainland Scotland – battling high winds and large pods of orca.
Emma, who lives in Holsworthy, Devon, said: "We had practised on a local lake beforehand to see what they made of it.
"The first time we tried, Albert got his front feet on the boat but left his back feet off, but they were really good by the end – Ernie had a little look but then hopped straight on.
"It's a wildlife haven out there with dolphins and orcas, quite weird alongside the ponies."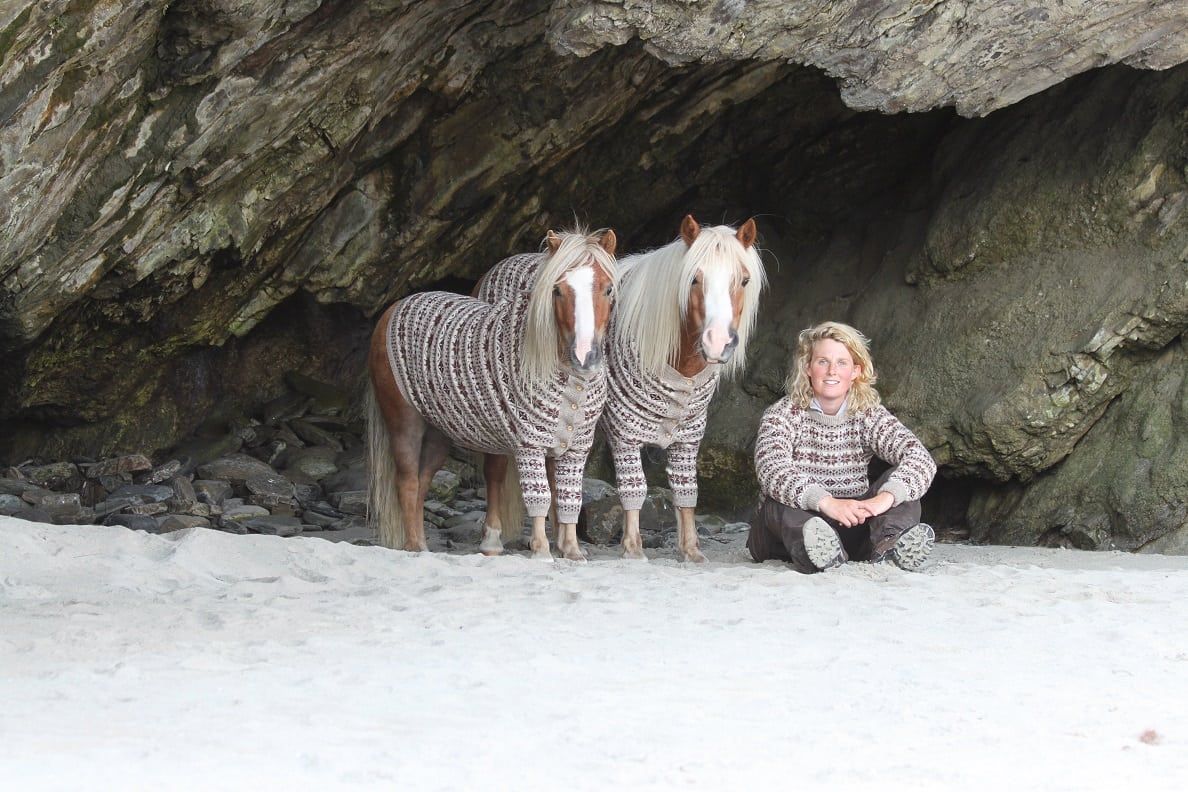 Once in the Shetland Islands, Emma used her relationship and trust with Albert and Ernie, and no equipment, to interact with local wild ponies.
Ernie, who Emma has owned for four years and rescued from Bodmin Moor, is related to one of the first Shetland ponies on the islands.
Emma camped on the islands and between liberty work, Albert and Ernie were able to mix with the local herd.
She also met the Shetland Pony Society and traced the ancestry of her diminutive companions.
In the past, working Shetlands on the islands were used to carry peat and seaweed.
Albert tried out traditional baskets, which ponies wore to transport goods.
Emma said: "They're the strongest of all our native breeds and are incredibly tough."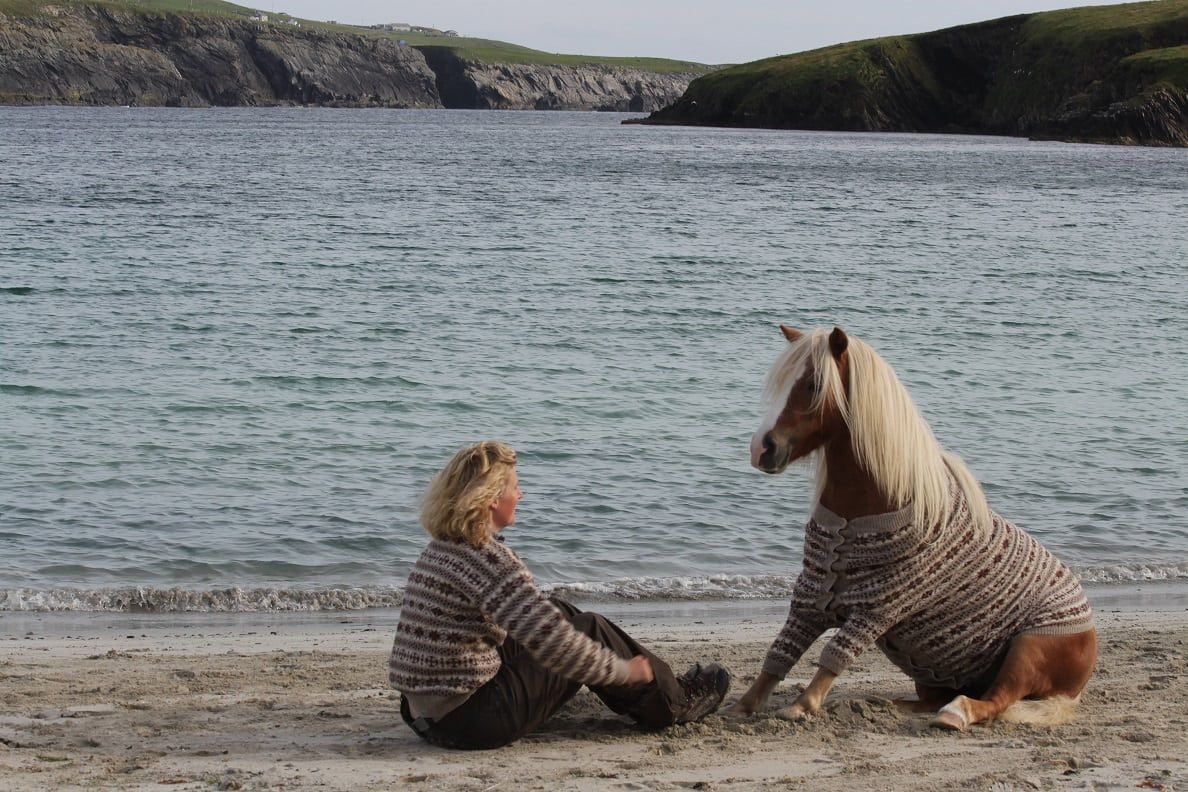 They also wore their very own knitted Fair Isle jumpers.
Emma is a specialist and professional horse trainer, having developed her own unique way of communicating with herds of horses.
In addition to working with horses, Emma is an adventurer with a passion for climbing, she has traversed the French and Swiss Alps and the cliffs of the UK.
Her latest adventures will be shown on BBC's the One Show on Wednesday.