Hundreds of mourners have turned out to pay their respects to an RAF veteran who died without any family.
Fears were raised that Kenneth White, 84, would have no one to honour his death after he passed away with no known relatives.
But after an appeal for people to attend was posted on social media hundreds are expected to give the former airman a fitting send-off.
His coffin was escorted by 150 motorcycles to Cambridge crematorium this morning (mon) ahead of a moving service.
Rob Moores, senior funeral services assistant at Dennis Easton Funeral Home in St Ives, Cambs., , said: "Everyone has been touched after hearing the story of Kenneth and so many people want to help honour the life of this veteran."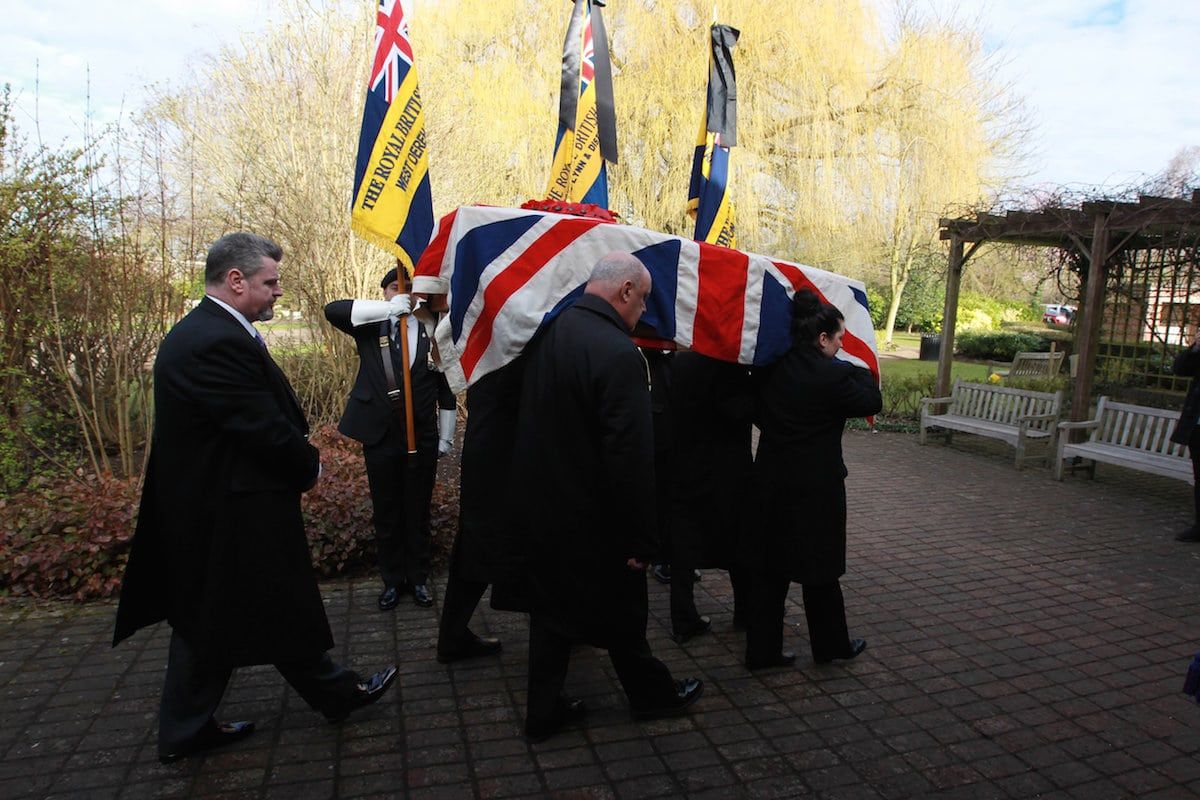 The 150-strong motor escort met at the Seven Wives pub in St Ives and travelled with Mr White on his journey to be met at the crematorium by an Armed Forces bugler.
The funeral directors confirmed that the interest in Mr White's story was so great that the service had been moved from the crematorium's East Chapel to the larger West Chapel.
The news about Mr White went viral on social media after it was posted on a Twitter account called Veterans Honoured.
The group says its aim is to "highlight veterans' funerals where no relatives, family or friends are attending, so we may pay our respects".
A Facebook event set up by the same group said: "An RAF veteran called Kenneth White who has sadly passed away without any family in this country at all.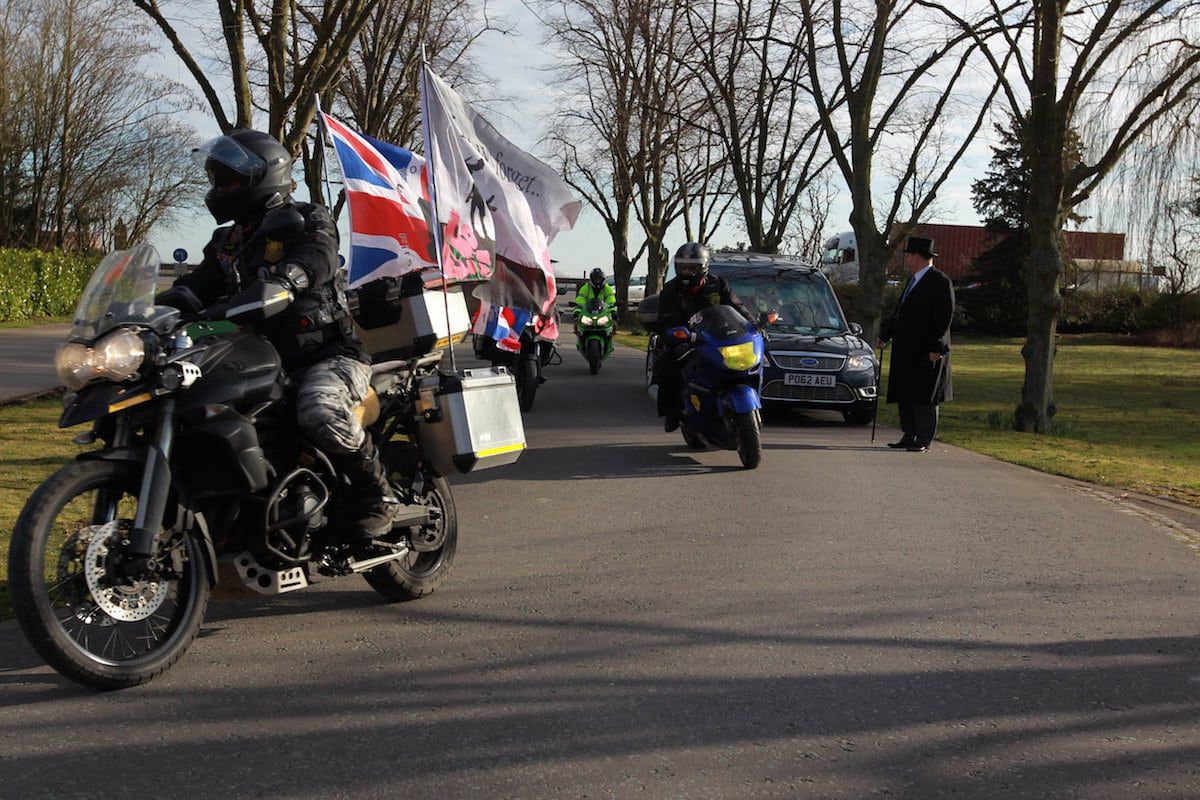 "If anyone may be able to attend his funeral (which is being arranged by the Council) on 26th March at the East Chapel of Cambridge Crematorium at 09.15hrs, it would be a lovely gesture. Thank you."
It is believed that flowers, a wreath and a small collection for a plaque in Kenneth's memory are being organised.
https://www.thelondoneconomic.com/must-reads/g4-serenaded-stricken-great-gran-fan-on-steps-of-their-gig-after-she-fell-over-6ft-from-the-door/25/03/