With so much terror and misery on our streets these past few months, we can be excused for wondering how any light or positivity can come out of these dark times. But every tragedy has a human story that sometimes profoundly touches people beyond the devastated families and friends of the souls who have been lost to us. Christine Archibald was one such soul.
Having worked tirelessly as a support worker for the homeless in a homeless shelter in her home city of Calgary in Canada, Chrissy's visit to London was part of a European trip to spend some time with her fiancé, and London was to be its highlight. Yet, through cruel chance, her life was one of those so cruelly taken from us in the London Bridge attacks. Chrissy died in the arms of the man she loved.
Her picture that was soon broadcast in the television news reports showed a young woman in her prime with a smile that radiated warmth and kindness and would light up a room. Her family said that she "would have no understanding of the callous cruelty that caused her death" and added this request: "Please honour her by making your community a better place. Volunteer your time and labour or donate to a homeless shelter. Tell them Chrissy sent you."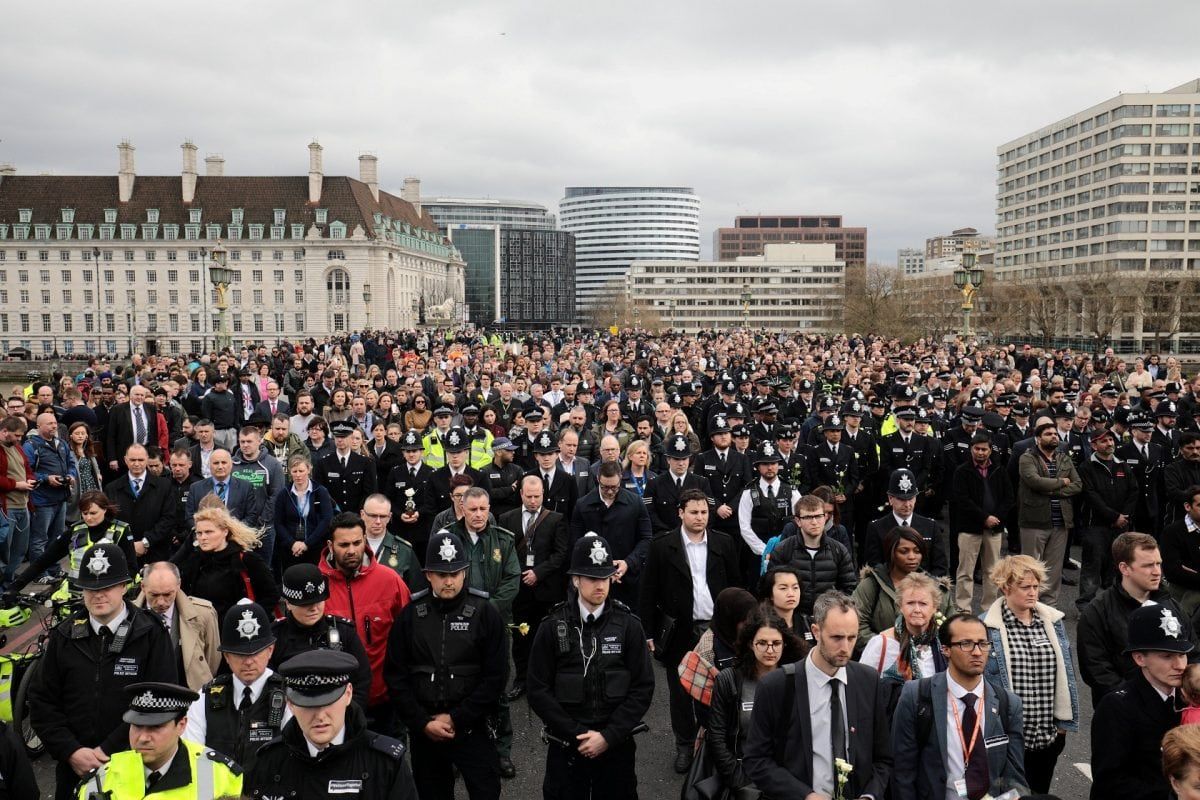 How could I ignore such a request? Within 24 hours I found myself mobilising my team at the small We Care community charity I run and started a call-out to the many street projects I work with to decide what we could and should do.
A Go Fund Me appeal was launched to raise £10,000, our original plan being to buy a refrigerated van so that all the chilled food that most street projects cannot use due to lack of transport or cold storage could be properly distributed and reach more of the people they presently help from the empty shops, street corners, churchyards and motorway underpasses that have become the soup kitchens of our time.
Sadly, the life of a support worker for the homeless seemed to have little appeal and we only raised a few hundred pounds in the first week. It is, however, amazing what a difference a penny or a pound can make to street-based charity projects that struggle to buy the basics. We soon came up with a solution: flasks. It became clear that what all the street projects needed was commercial hot soup and drink dispensers. These don't cost a lot and thanks to the print shop Big You (BigYou@btinternet.com) founded by Chris, a homeless man, we were able to put the face of Chrissy and her hash tag on the front of every flask together with the high-visibility safety tops which other street workers had told us they needed so that they could be seen and safe at night  in the dark, and people arriving for help could see at once who was in charge.
Today, our flasks and jackets will start appearing at street stalls across the UK. Hot drinks and soup will be dispensed from a high-quality flask bearing Chrissy's smiling face and the volunteers will be kept safe by the high-visibility jacket with Chrissy's smile lighting up the night.
We still want to raise that £10,000 for a refrigerated van that all the street charities can use, but with so many projects seeking to raise cash for ever increasing social needs, we will do our best with what little we can collect. Please help us. £10 buys a high-visibility printed safety top. £25 buys a #ChrissySentUs flask and £7.50 buys a #ChrissySentUs t-shirt. We hope to make sure that Chrissy's memory lives on together with her work to help and support those in need. So, if you're running a project that could use high-visibility jackets or a #ChrissySentUs flask, get in touch, or, if you happen to win the lottery this week, think of Chrissy and help us get a van in her name.
Please click here to donate.
RELATED 
https://www.thelondoneconomic.com/tle-pick/volunteer-homeless-shelters-donate-food-banks-say-chrissy-sent/09/06/
https://www.thelondoneconomic.com/must-reads/expect-queues-outside-food-banks-christmas-universal-credit-shake-plunges-families-poverty/07/08/
https://www.thelondoneconomic.com/tle-pick/boris-johnson-resign-dont-let-door-hit-arse/02/08/