Battling dad Jason Liversidge is set to become of the few disabled people to tackle one of Britain's highest peaks.
Jason, 41, suffers from Motor Neurone Disease (MND) but is determined to climb the 3,500 feet high Mount Snowdon next week in a specially-adapted wheelchair.
The dad-of-two was diagnosed with MND in 2013 and watched his motor functions slowly decline, leaving him with a "season ticket to A + E".
Jason, 41, was forced to give up his job as he was in need of 24-hour-care.
However, the former social worker, from Hull, East Yorks., refused to be beaten and began to plan the big trek up the Welsh mountain several months ago.
HIs wife Liz Liversidge said: "Jason had the idea a while ago but it's only in the last three weeks we've started putting everything together.
"We wanted to raise awareness of his disease and give a little back to the charities who support us and people like us."
Dedicated Liz will be undertaking the trek with Jason and the pair believe it will take them over five hours of hard climbing.
Liz said: "The climb normally takes around three and a half hours on foot and but we anticipate it's going to take us around five and a half hours."
The all-terrain wheelchair – called an Observer Rx – doesn't have enough power to make the climb on one charge but Jason will have a back-up battery and some extra manpower to assist.
Liz said: "Someone from the company who made the wheelchair is coming up with us – the chair weighs around 25 stone without Jason in it, so it's quite a heavy piece but we won't be lifting him at all.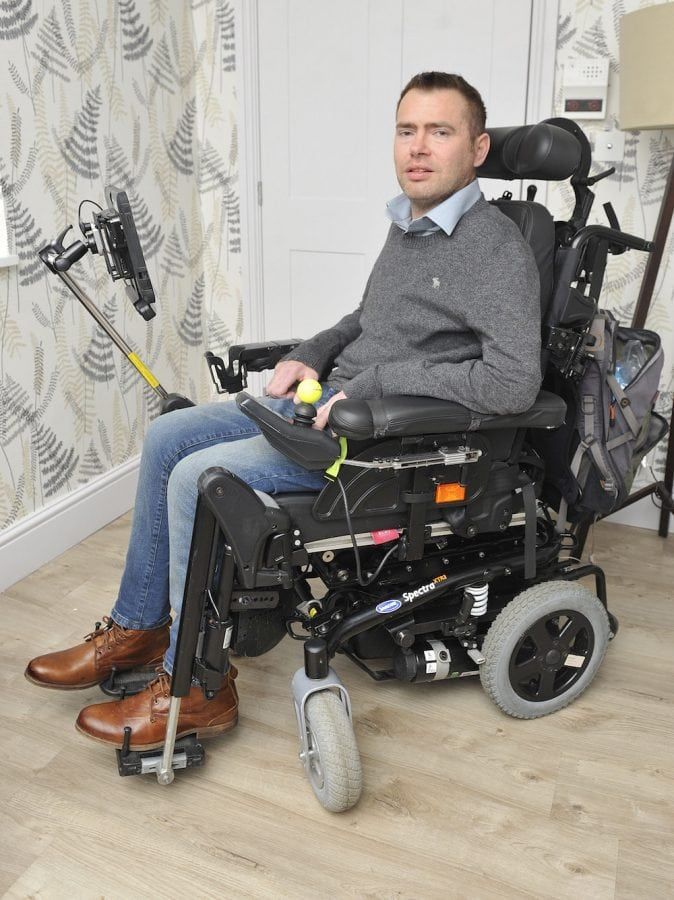 "The chair can go over sand, a river bed, even through water, but it can't scale things higher than six inches, so we'll be bringing ramps to help make sure he's riding up to the top all by himself
"It'll take quite a lot of preparation on the day, as Jason needs someone to help him get dressed, showered and eat breakfast – but we're excited to be doing it."
Speaking about the devastating diagnosis her husband of seven years received, Liz admitted that it was is difficult for the family to deal with.
Liz, who shares four-year-old Poppy and three-year-old Lilly with Jason, said: "After the diagnosis I spent about three days crying.
"I've had to give up my job. We've had to adapt our lifestyle, we've had to adapt our house.
"But Jason has decided to make the best out of the hand he has been dealt, continuing to fight against the tragic diagnosis to continue doing the things he loves."
Jason, who before the diagnosis was incredibly active and used to go to the gym three times a week, said he would not let his life be ruled by the illness – despite the fact he now struggles to speak and do anything without help.
He said: "I might be terminally ill, but my life isn't over just yet.
"It would be real easy to hate my condition and let it consume my life but the energy that hating it uses is far better spent living life.
"Pleasure comes in many forms, for me it's time with my family, experiences like new countries, new areas, making photos and videos.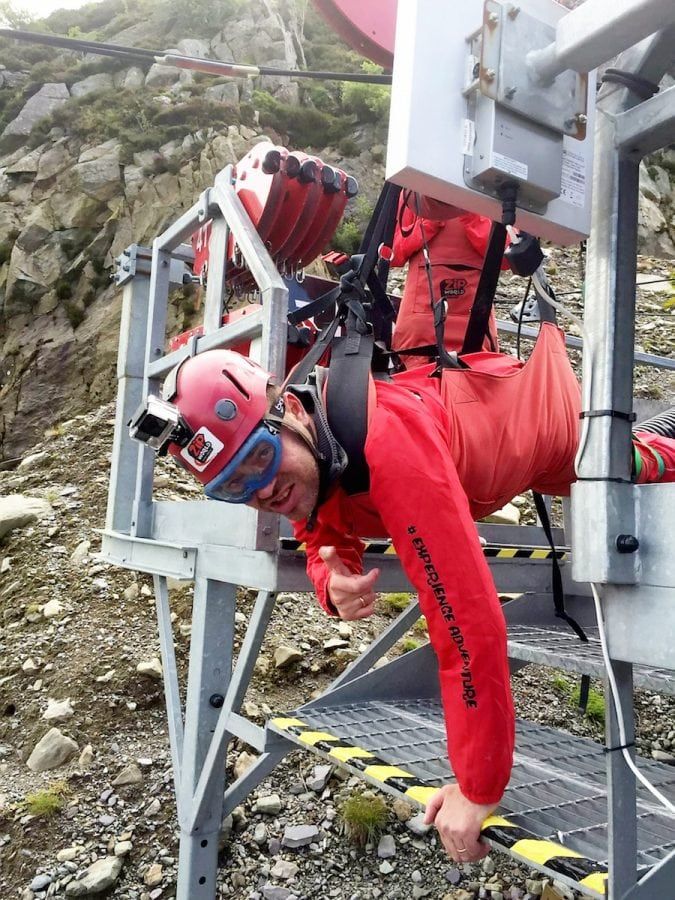 "Oh, and doing extreme things like zip wires and climbing mountains."
After managing to scrape together £11,500 via an online fundraising page, Jason was able to buy a 4×4 all-terrain wheelchair to keep up with his family's active lifestyle.
In organising the climb, Jason hoped to increase awareness of his condition and raise money for the charities that have supported him through his difficulties by embarking on a sponsored ascent of the formidable Mount Snowdon.
"This challenge really means a lot to me," said Jason.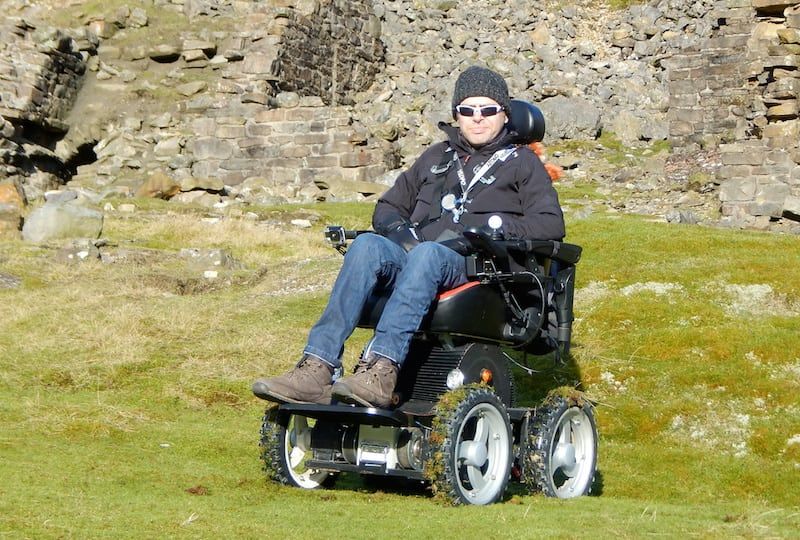 Liz added: "Jason really is an inspiring person with an incredibly positive outlook.
"We really couldn't cope without the Marie Curie Nurses and support from our local Dove House Hospice in Hull."
Jason will climb Mount Snowdon on Tuesday 18th July.