Veterans have blasted mindless yobs who BEHEADED the figure of a First World War soldier after it was erected in tribute to Britain's fallen heroes.
The Silent Soldier was put on display to commemorate those who sacrificed their lives for our country ahead of centenary commemorations for the conflict next month.
But residents were left furious after the 5ft (1.5m) aluminium silhouette erected by the Royal British Legion had its head chopped off by "moronic" thugs earlier this week.
The poignant memorial is one of 30 tributes that were erected around Ross-on-Wye, Herefordshire, to mark 100 years since the end of The Great War.
Shockingly, the decapitated soldier is not the only act of vandalism to occur after 14 giant red poppies were also damaged in the market town.
Graham Aplin, chairman of the Ross-on-Wye branch of the Royal British Legion, fumed: "I was very angry that was an understatement.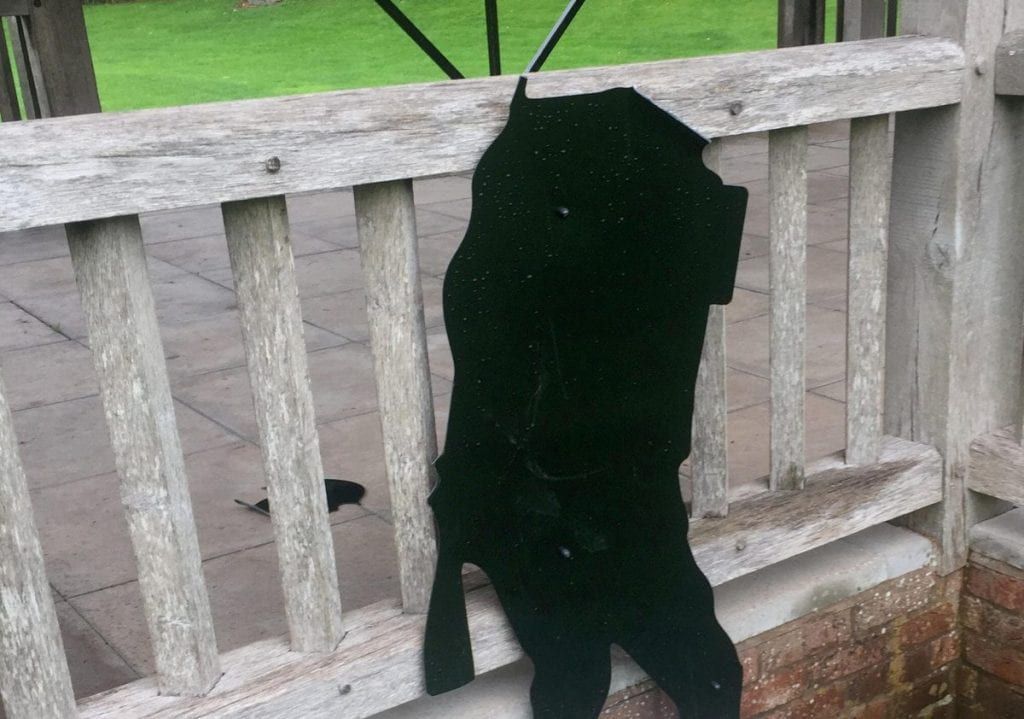 "They have also broken off the upright part of the bayonet, on its weapon, that has been snapped off too and I couldn't find it anywhere.
"I thought it was a moronic act of vandalism.
"I can't understand why they would be so disrespectful at a time when the country remembers those who lost their lives in World War One.
"It is the end of the centenary period, perhaps they should realise that tens of thousands of civilians got caught up in the war as well, it is just mindless.
"The thing we have to remember is that we all get older the younger generation all become the custodians of remembrance long after we have done.
"Around 14 red poppies around the town have already been vandalised."
Former Royal Engineer Simon Howley, 47, said he was disgusted to find the beheaded soldier, which cost £250, near the bandstand in Caroline Symonds Gardens.
The dad-of-two, of Ross-on-Wye, who served in Iraq during the Gulf War, said: "For it to be vandalised that way is particularly hurtful.
"It's the centenary of the First World War this year and we need to appreciate all the sacrifices that those people made all those years ago.
"As a former soldier I have walked in their shoes a little bit so can understand what they went through for us to be free.
"I left the Royal Engineers, as an electrician in 1999 after being there for 12 years.
"I joined in 1988 and did three tours of Bosnia and two tours of Iraq, during the first Gulf War, I've also been to the Falklands and did another tour of Iraq in 2003 when I was a reservist.
"If you look at the figure close up you can see it's been bent back – someone would have had to have put a lot of pressure on it.
"Some teenagers must have done it for a giggle and just not thought about the consequences, it's stupid really."
The town's arrangements are part of nationwide plans to mark 100 years since the end of the First World War on Remembrance Sunday.
Events will be led at the Cenotaph in London from 11am, before a traditional Royal British Legion parade and an additional procession event, the 'Nation's Thank You'.