A fraudster was jailed for selling 'worthless' carbon credits to 130 victims – and pocketing a whopping £2.4 million.
Sami Raja targeted homeowners over the age of 50 with a team of 'brokers', who cold-called their victims using fake names.
The 32-year-old and four others offered fake carbon credits through companies Harman Royce Ltd and Kendrick Zale Ltd.
Brokers at both firms used 'high pressure sales techniques' to get people to buy Certified Emission Reductions at an inflated price.
Victims received calls to persuade them into investing their cash in voluntary emission reductions – a type of carbon credit.
Brokers specifically targeted homeowners living in affluent postcodes – who bought the £6.50 credits between 2012 and 2013.
An independent consultant claimed that the genuine trading price for the credits at this time was between just 25p and 30p.
They also confirmed that carbon credits are worthless on the secondary market – meaning company projected profits were false.
As a result, the stolen cash was paid around staff members and invested in luxury items like Rolex watches and an Aston Martin.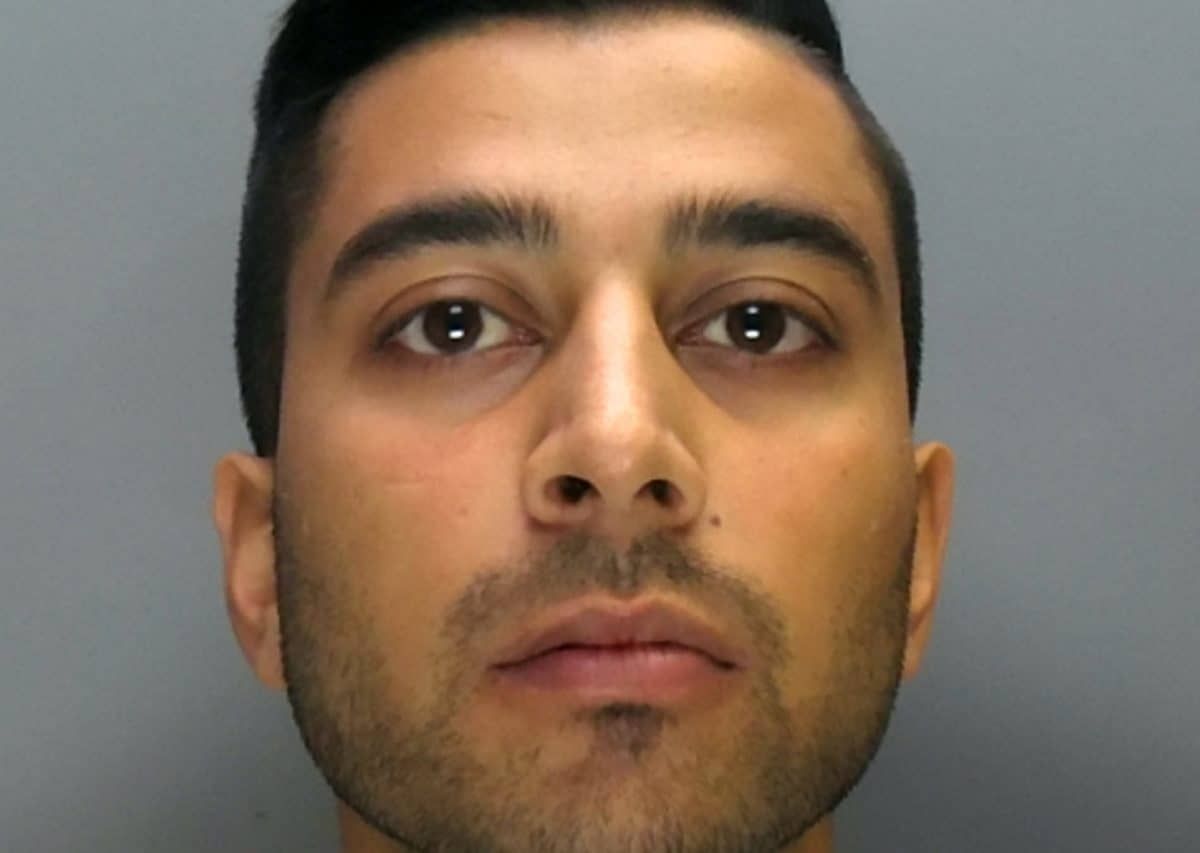 Victims were given a bogus 'carbon market analysis' spreadsheet, which claimed to show the changes in carbon credit prices.
City of London Police began investigating in 2013 and seized client lists, contract notes and brochures in September 2013.
Between May and August 2013, Kendrick Zale was found to have sold over 300,000 carbon credit units to 28 individual investors.
Raja, of Grays, Essex, received eight years imprisonment on January 18 at Southwark Crown Cour for six counts of conspiracy to defraud and money laundering
The brokers at both companies were jailed for their role in the scheme back in September 2018.
Company director Sandeep Dosanjh, 30, was sentenced to four years and six months for two counts of conspiracy to defraud.
Senior broker James Lanston, 28, was sentenced to two years and three months in prison for two counts of conspiracy to defraud.
While Charanjit Sandhu, 28, pleaded guilty to two counts of conspiracy to defraud and was sentenced to three years in prison.
The Financial Conduct Authority looked into Sandhu further – and he received a total sentence of nine years imprisonment.
And Michael Nascimento, 41, was sentenced to a total of 13 years imprisonment for his role in the fraud.
Senior Investigating Officer Hayley Wade, of the City of London Police's Fraud Squad, said the nature of the fraud was callous.
She said: "The set-up of Kendrick Zale just months after clients of Harman Royce had been defrauded shows the callous nature in which these fraudsters operated.
"Raja cruelly targeted often elderly individuals with the intention of defrauding them of their life savings.
"He clearly felt no remorse for their actions, closing one company, only to set-up another and commit the same offences.
"The custodial sentences imposed will hopefully go some way to deterring others from committing such offences"
By Daniel Hammond