Four British soldiers killed during World War One have finally been laid to rest with full military honours.
The remains of one anonymous soldier from the Machine Gun Corps and three unknown comrades from other regiments were discovered by builders in December 2016.
Two MGC shoulder titles, a cap badge, and numerous items of British Army kit were found alongside the soldiers in the Vendin-le-Vieil area of northern France.
The four soldiers were buried in coffins covered with the British flag at the Commonwealth War Graves Commission Loos British Cemetery in France, today (Weds).
The service was organised by the MOD's Joint Casualty and Compassionate Centre.
MOD official Nicola Nash said: "It's a great honour to be here today to lay these brave men to rest, who fought so courageously alongside their comrades.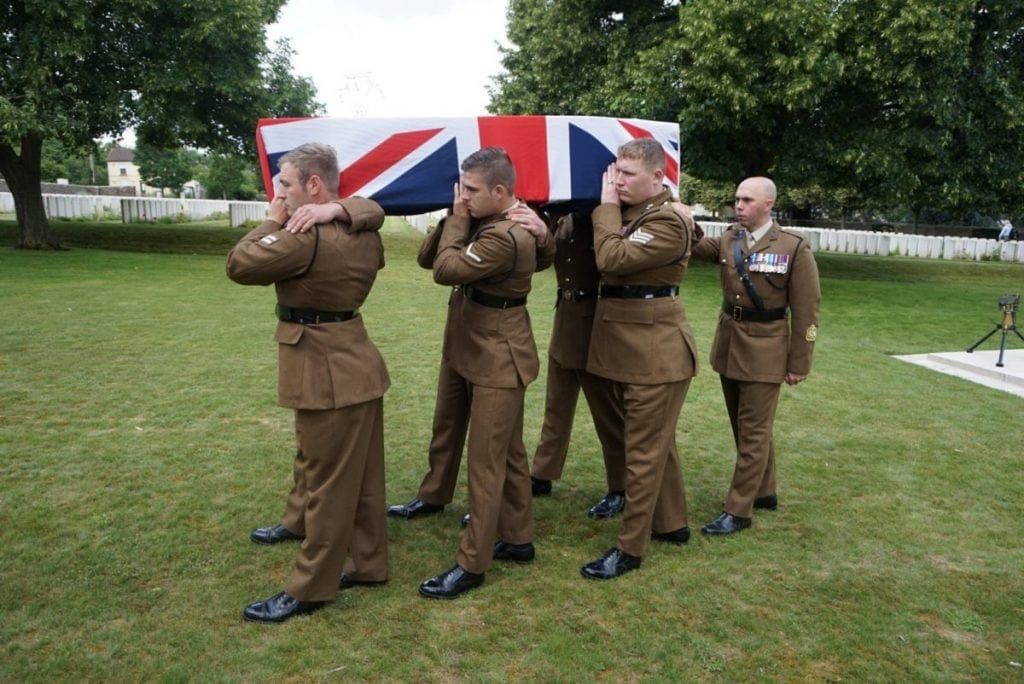 "Although we have not been able to identify them, they were still buried with the dignity and respect that they deserved."
Reverend Stephen Pratt added: "It was a great privilege to lead the service for four unknown soldiers who sacrifices themselves, that we might have freedom."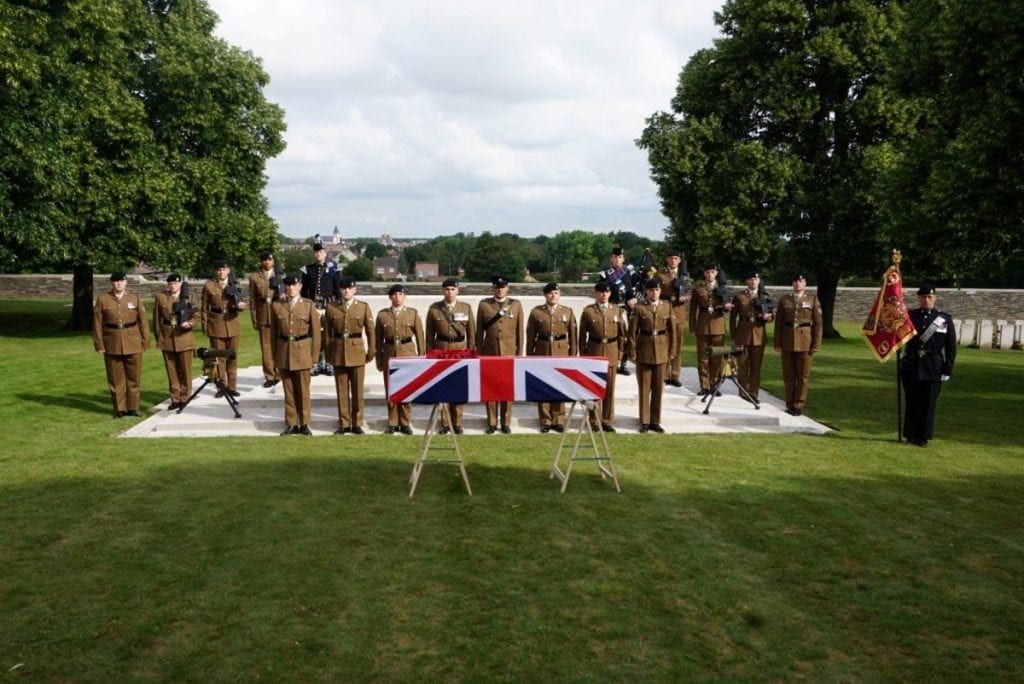 The heavy branch of the MGC was the first to use tanks in combat – during the Battle of the Somme – and was later amalgamated into the Tank Corps.
https://www.thelondoneconomic.com/must-reads/former-royal-marine-begins-his-attempt-to-be-the-first-blind-person-to-row-the-pacific/08/06/