Five rare letters penned by British naval commander Lord Horatio Nelson during the Napoleonic Wars are set to go under the hammer – and could fetch a cool £35,000.
One scrawling script details Nelson's worries that rumours of Napoleon Bonaparte's impending invasion of Britain were deterring recruits from signing up.
In another, Nelson protests that 'not one farthing' was paid to him in the division of prize money, which seamen depended on as a primary source of income.
Nelson also wrote how Bonaparte would be 'absolutely mad' to consider attacking with just eight warships to revenge the King of Naples.
The Battle of Trafalgar hero even wrote one of the letters aboard warship HMS Victory which auctioneers say is "like holding a boarding pass for a time machine".
The collection is expected to fetch thousands at auction, with estimated sales prices ranging from £3,000 to £12,000.
Auctioneers, led by TV antiques expert Charles Hanson, are looking to repeat the success it had last year with a Nelson letter which fetched a record-breaking £54,500.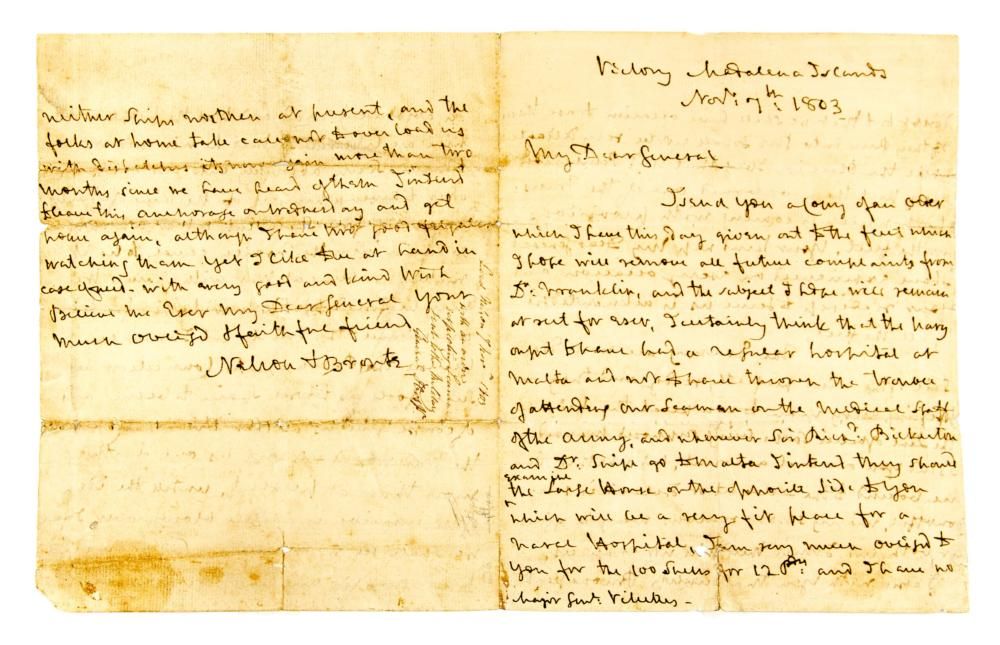 One of the letters written on laid/chain paper is dated November 7, 1803, and was addressed to Major William A Villetes, commanding at Malta.
It reads: "The enemy are now eight sail of the Line perfectly ready and they are pressing every man to complete the frigates…unless Bonaparte is absolutely mad, and that the people about him are likewise so…he will not wish to throw Sicily into our hands in order to revenge himself of the King of Naples, much less force Spain into a war which must so much injure the French cause.
"To him, it matters not being at war with Spain. We may be forced to go to war with her for her compliance to the French."
The letter also mentions home but only to consider the rumours of Bonaparte's impending invasion of England and the negative effect this was having on recruits.
He wrote: "Until the idea of an invasion is a little blown over, I fear we shall see no recruits."
The historical letters are to be sold as part of at Hansons Auctioneers in Derbyshire on September 30 after being consigned to auction by a private UK collector.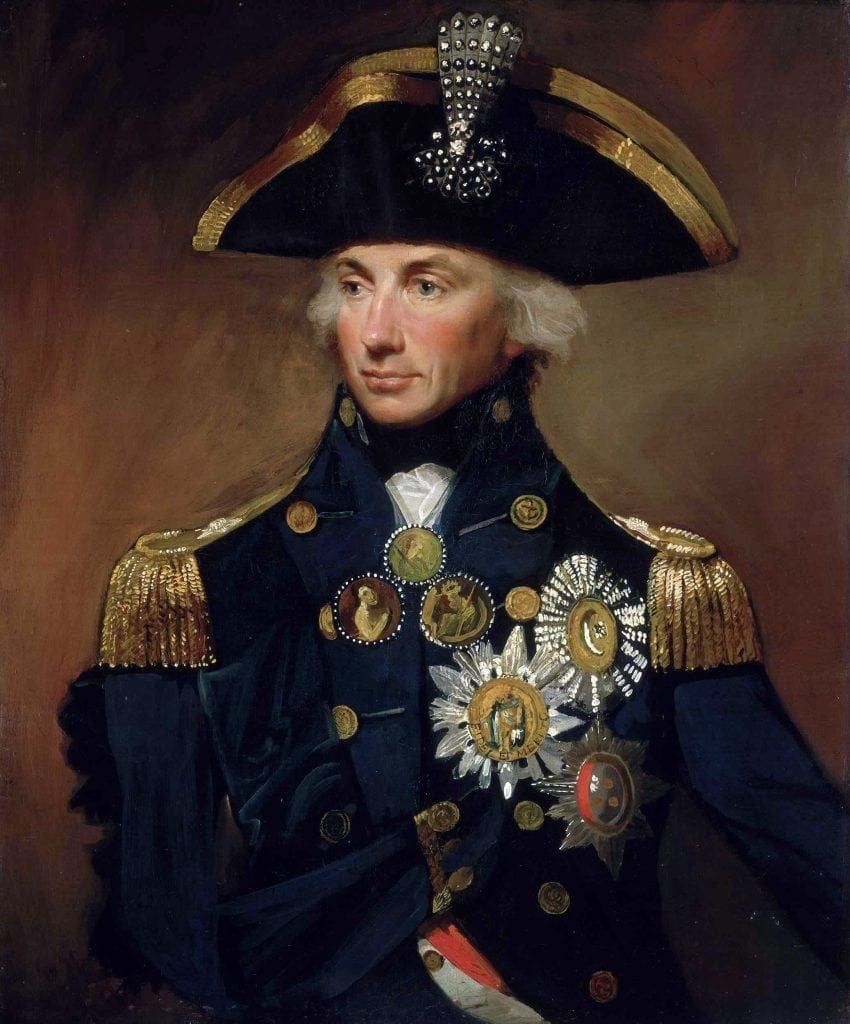 Jim Spencer, Head of Books and Manuscripts at Hansons, said: "Holding these pieces of paper is like holding a boarding pass for a time machine.
"I can see Nelson writing by candlelight, against his doctor's orders, with the sight in one eye only, with his one remaining hand.
"Nelson is thinking of the nation's fear of an invasion back home, and he's planning and preparing for anything.
"All of the urgency and wisdom is evident in Nelson's characteristic left-hand.
"He was noted for his inspirational leadership, superb grasp of strategy, and unconventional tactics, which together resulted in a number of decisive naval victories, particularly during the Napoleonic Wars."
Nelson's private life – mostly notably his love affair with Emma, Lady of Hamilton – attracted almost as much attention as his naval endeavours.
Vice-Admiral Horatio Nelson, 1 st Viscount Nelson, 1 st Duke of Bronte, who was born in Norfolk on September 29, 1758, was a naval captain by 21, known throughout Europe by 39 and dead at 47.
He won three of the most decisive naval victories in British history at the Nile (1798), Copenhagen (1801) and Trafalgar (1805).
He was seriously wounded four times and famously killed by a French sniper while aboard HMS Victory during the Battle of Trafalgar in 1805.