A metal factory worker who won the £71million Euromillions jackpot celebrated with a PIZZA – and said of the money: "It'll bloody well change me!"
Ade Goodchild, 58, scooped £71,057,439 to become the UK's 15th biggest ever lottery winner.
Last Friday's winning numbers were 3, 15, 24, 42, 46. Lucky Stars 9 and 12.
Ade, from Hereford, has promised to splash out on a mansion, complete with swimming pool, jacuzzi and personal chef.
Speaking at a press conference at The Abbey Hotel in Malvern, Worcs., he said: "I'm not one of these winners who is going to say this win won't change me. It bloody well will or at least I'll give it a damn good go!
"They'll be no more shift work for me. I want to travel, find myself a lovely new home, go to top sporting events and try many other things besides."
Ade, who has worked at a metal factory in Hereford for 24 years before his win, discovered he'd won when he checked his numbers on Saturday morning.
He added: "I don't normally check my ticket until Monday but I had an urge early Saturday morning and decided to scan my ticket on the National Lottery App.
"It gave me the winning 'ping' sound and I thought I might have won a fiver or something.
"But when I checked I thought hang on, it looks like I've won £71,000. I put my glasses on to double check and then spotted that it was the jackpot prize and that all my numbers were circled.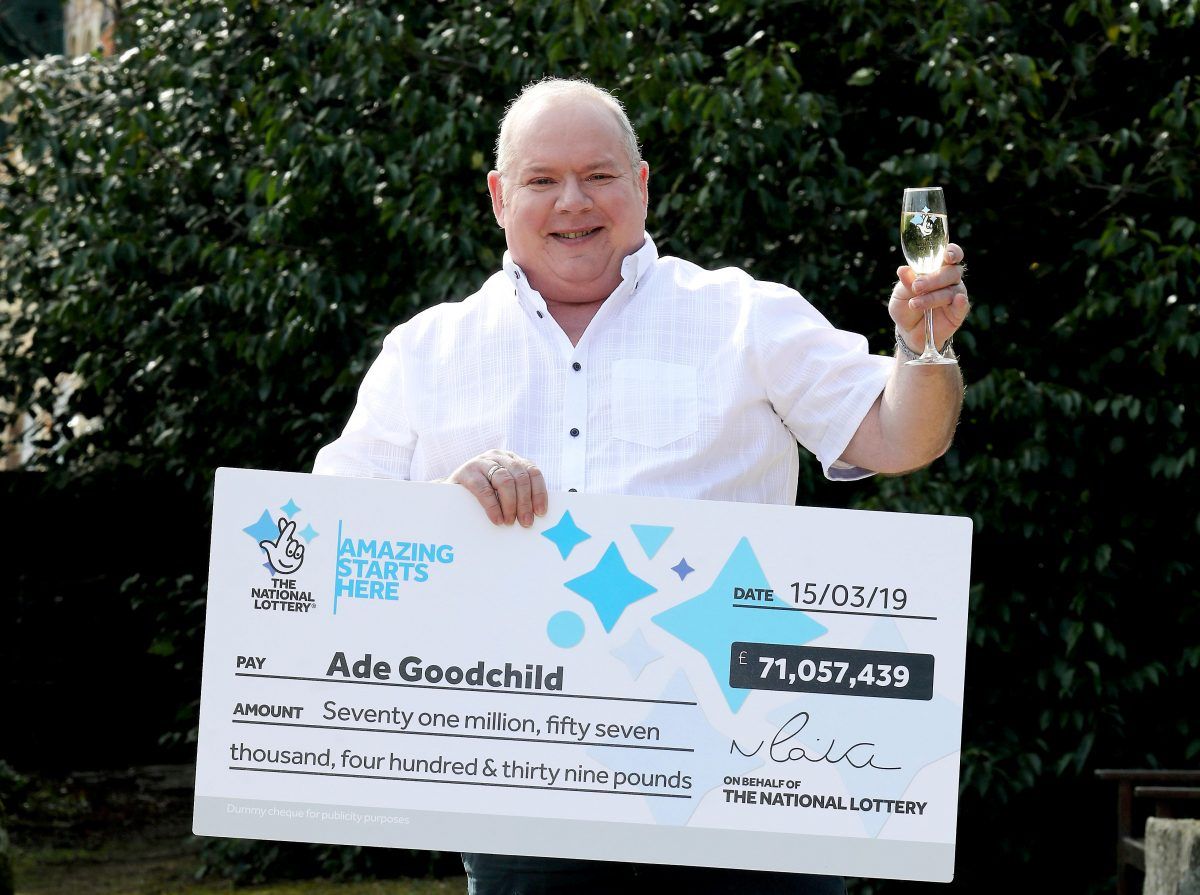 "I thought wow, a lot of people have shared the jackpot this week but fair play.
"Then I read the prize amount and realised it was actually £71million and just one winner – me!
"It was then that I called my mum and dad. Their reaction was one of complete shock – I still don't think it's sunk in for them."
Welsh-born Ade celebrated his win with is parents watching the Wales V Ireland Six
Nations game on TV with a pizza and spicy chicken wings, washed down with Italian beer.
He added: "I am an only child and my parents have always been there for me. Like all parents, they worry about my mortgage, bills and how long I will have to work for.
"I've told my parents they can stop saving now and spend my inheritance."
He met his extended family on Sunday but was forced to keep his news a secret because he didn't want to "spoil" the day.
He said: "Me and my cousins often get together and the date was already in the diary last Sunday to meet for lunch.
"I must have come across very emotional but I couldn't tell them about the win.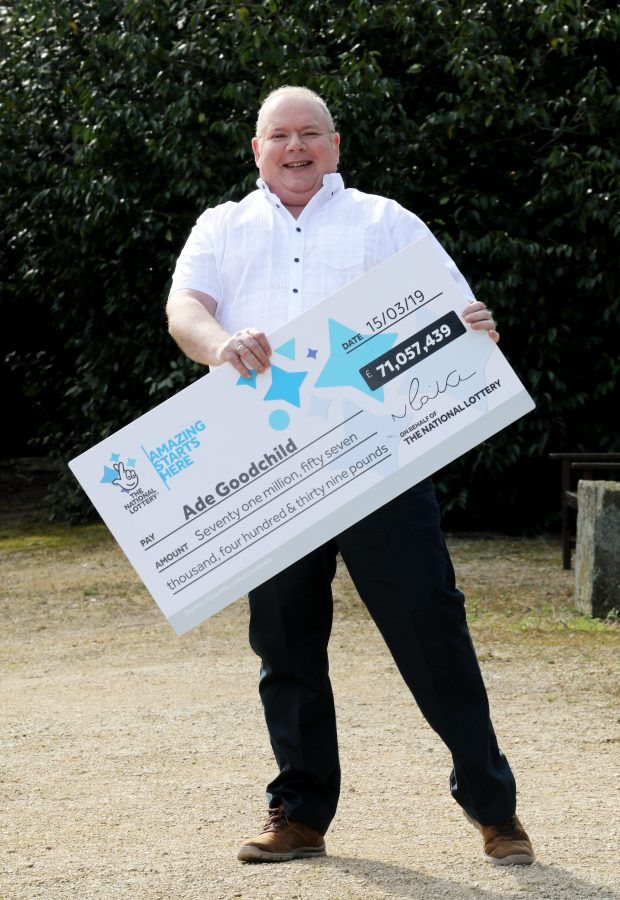 "I didn't want to spoil our day. Most of them know now though. I am going to enjoy sitting down and chatting about how I might be able to help them."
Ade plans to quit his job and buy a new house with a swimming pool, jacuzzi and staff – including a chauffeur and his own personal chef.
He said: "I'm not a gardener but I'd like a bit of space for the dogs and a nice spot for my hammock on sunny days so it would be good to have someone to take care of the view for me.
"I think I could get used to a driver and even my own cook."