This is the magical moment an elephant was snapped giving itself a sand bath to cool off in scorching temperatures.
Photographer Ganesh Namasivayam caught the elephant midway through the bath, which helps the large mammal fend off sunburn and insect bites.
The huge creature was captured in the state of Uttarakhand in northern India.
Ganesh, who ventured across the country to Corbett Tiger Reserve from his home in southern India to take the picture, said the photo was the culmination of days of effort.
He said: "As we were scanning the landscape in the grassland, I noticed one that was more active and relatively undeterred by our presence."
"It was a satisfying moment when I checked the photos back afterwards. To get that photo was to achieve what I visualised over several days."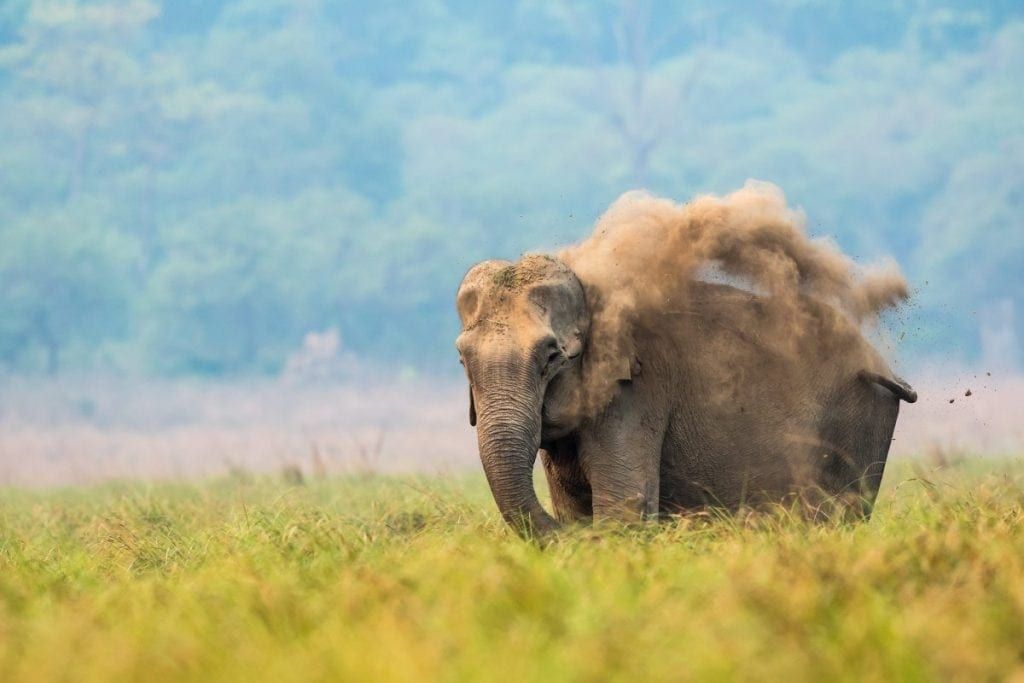 Fighting the scorching rays of the sun is a constant battle for elephants, and they will often throw mud or sand on themselves as a layer of protection.
Temperatures in the region reached more than 49C this month (june 2018), eight degrees above normal for this time of year.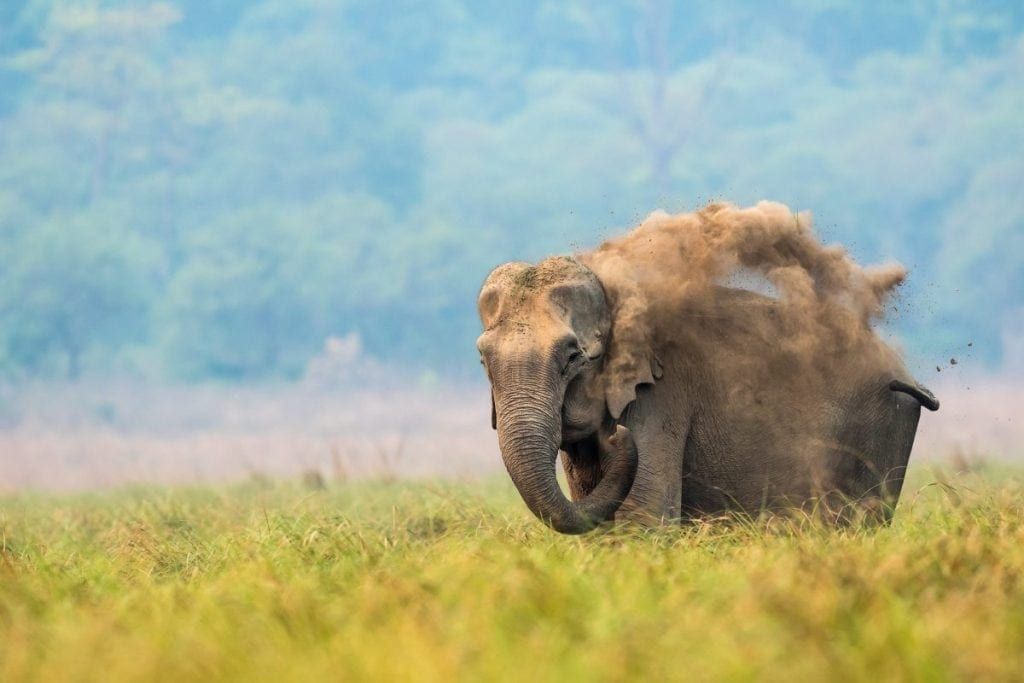 When the calves are sleeping, adults will often stand over them to cast shade over them and protect them from the sun.
Ganesh said: "I like photographing elephants as they are photogenic, big and cute. They are super smart, active and give lots of opportunities to take nice looking photos."
Watch – Baby gorilla who was orphaned is matched with loving new mom