The parents of a woman murdered by a "monster" say the original police investigation was a "disgrace" and the coroner's inquest was a "sham".
Robert Trigg, 52, was jailed for life today for the murder of Susan Nicholson, 52, in 2011, and the manslaughter of another girlfriend Caroline Devlin, 35, in 2006.
In court today Caroline's youngest son youngest son Brandyn McKenna described Trigg as a "monster".
Both deaths at the time were ruled as non-suspicious with Coroner Michael Kendall ruling Susan's death was "accidental" at an inquest in 2011.
Trigg was only brought to justice after a five year campaign by Ms Nicholson's parents, Peter and Elizabeth Skelton, who suspected their daughter had been murdered.
The couple, both in their 80s, spent more than £10,000 of their life savings to pursue the case and bring their daughters killer to justice.
Speaking outside court, 84-year-old Peter said: "He got a very long sentence and it will be years until he gets out now and I think he's got what he deserved.
"He's a very nasty man. We're pleased its done now.
"We don't know what we're going to do now. We are going to think it over and keep our options open, and we'll have to decide what we will do next."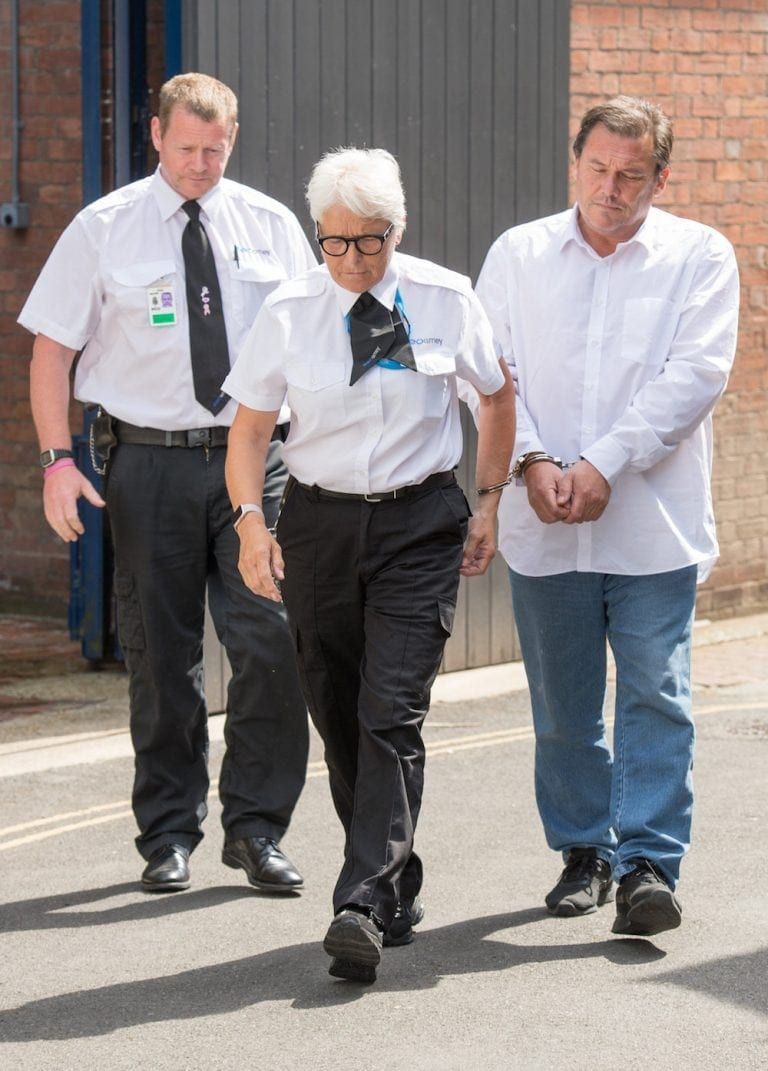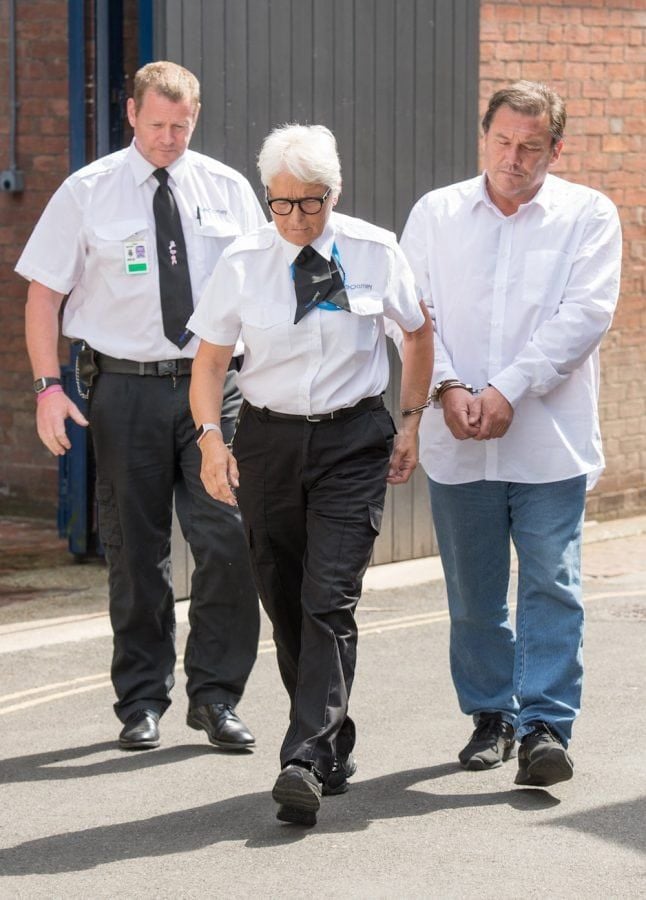 He added: "In 2011 the police didn't do anything, they didn't even investigate Susan's death thoroughly.
"It was very inadequate, in fact it was a disgrace really, so that's why we had to take it on ourselves in the end.
"In fact the way we look at it the police should have done the investigation not us. We had to do it in the end because we were forced too."
He said the family have never been told why the police didn't investigated deeper into the death.
Fuming Peter said: "We think the coroners court is a sham and he seemed to be putting leading questions to Trigg.
"We knew the decision wasn't right. The decision at the coroners court wasn't correct.
"And they seemed to give Trigg preferential treatment, even the police whenever we complained to the police they seemed to make excuses for Robert Trigg.
"So that's why we had to keep on because we knew in the end we would succeed, but we had to get people to help us.
"It's been very hard, in fact when you wake up in the night you cant go back to sleep again. Because you are always thinking of what's happened over the years.
"The police just didn't listen. All the times we were writing to them they just didn't listen.
"When it happened to Sue they already knew about Caroline and they knew about some of his previous convictions, they already knew he attacked Sue on quite a few occasions, yet they didn't investigate."
Peter will spend the rest of his life thinking that something could have been done to prevent his daughter's murder.
He added: "I think it could have done. If they had done a proper investigation of Caroline, then Sue may not have died.
"He was such a nasty person because he attacked others.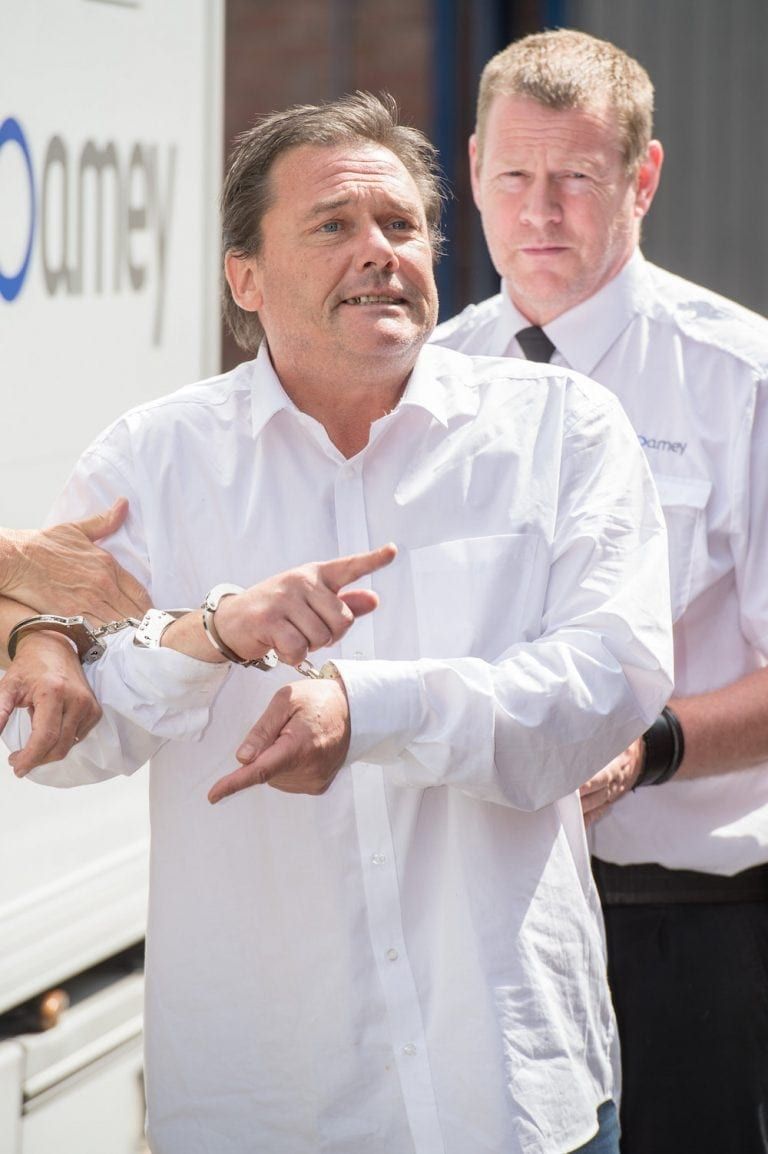 "If Sue had been warned what type of person he was and warned her about the previous death of Caroline but nobody did that.
"Sussex Police did a disgraceful job, they never investigated Susan's death, some people give even stronger words that the police investigation was joke.
"We think most of the police do a fair job, but the ones who investigated Susan didn't do a fair job, they did a disgraceful job."
Her mother revealed that about week before she died that Susan had told her that if anything happened to her, the flat was to go to her two sons.
Peter said: "She seemed very concerned about that and we often wonder that she might have been warning us in some way that something was going on."
In a victim impact statement read to the court Elizabeth Skelton, 80, said: "Our fight still goes on, we want answers to unexplained questions now. Why it was the police were not able to bring this case to court when us, Sue's parents in our 80s have managed to."
Yesterday Sussex Police apologised to the families of the victims for not presenting all the facts to the CPS, but said they were confident they had investigated both cases thoroughly.
Trigg, of Worthing, West Sussex, was jailed for life with a minimum of 25 years for the murder of Susan Nicholson and given a concurrent entente of 11 years for the manslaughter of Caroline Devlin.