A dog walker was left stunned after he stumbled across a shark washed up on a British beach.
Sean Hall, 49, was walking his pooch Dave when he noticed what he thought was a fish lying on the sand.
But on closer inspection Sean noticed it was a shark, which was no bigger than three foot, lying on Pakefield beach, in Lowestoft, Suffolk.
Sean, from Lowestoft described it as having jagged sharp teeth and black bulging eyes – and said experts believed it to be a porbeagle shark.
He shared a picture of the shark on Facebook, writing: "OMG! I thought seeing a seal last week was rare, but I only just found a ruddy shark on the beach.
"Be careful of them toes if you're paddling!! Unfortunately this ones deceased. — feeling amazed at Pakefield Road Cliff Edge."
Sean said he came across the shark at around 7.45pm on Friday.
He added: "It was like a miniature version of Jaws, like a mini great white.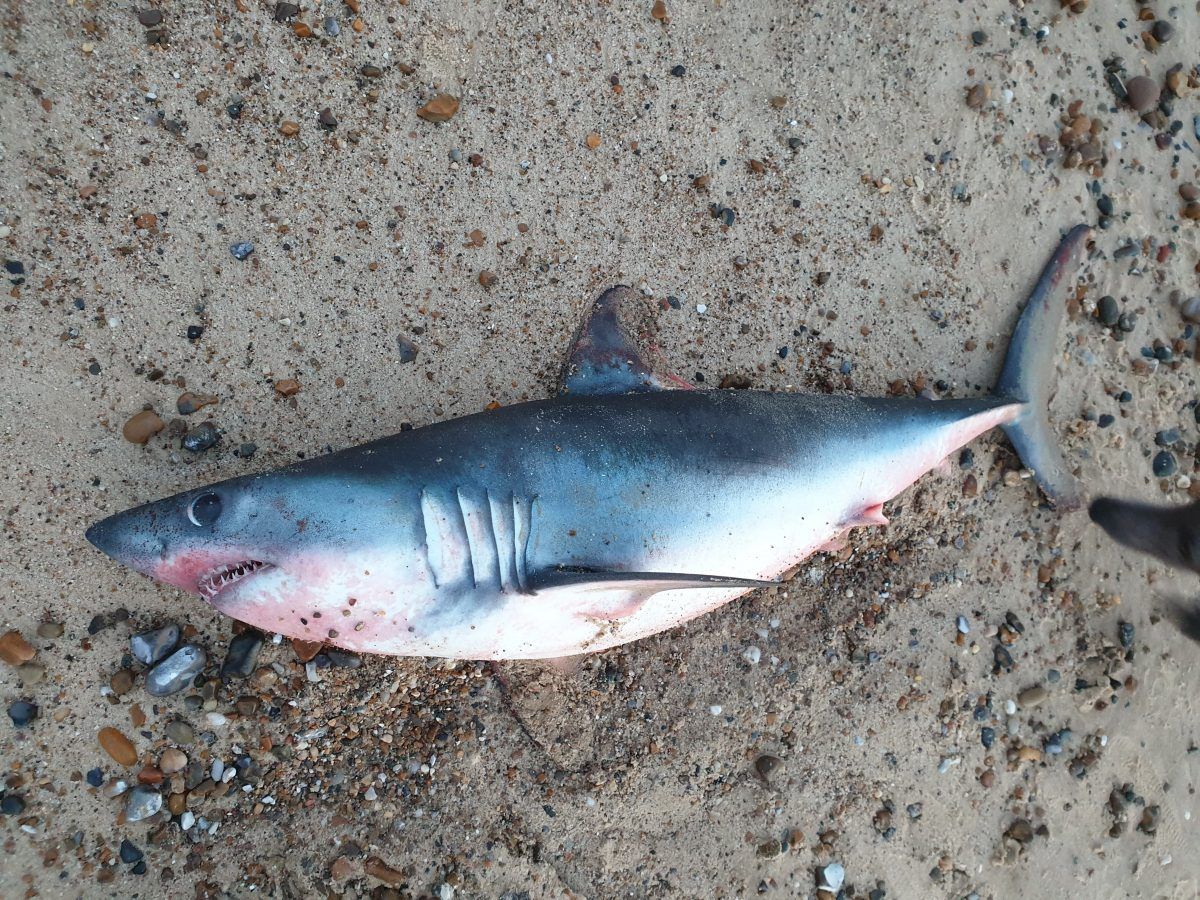 "I was walking my whippet Dave along the shoreline on Pakefield beach last night, and he suddenly darted towards an unusual shape.
"I found a porpoise last year nearby and there was a seal in exactly the same place last week, but wasn't expecting an actual SHARK."
Sean, who is a business manager for Suffolk County Council, said he decided to push the fish, which was dead, back into the water to save it from being eaten by dogs.
He added: "My first thoughts were how sad, and if it had only just washed up whether I could I put it back in the water and it would miraculously swim away.
"But ultimately I was more concerned about it being eaten by other dogs so I put it back in the water in the hope it would be washed away if the tide was going out.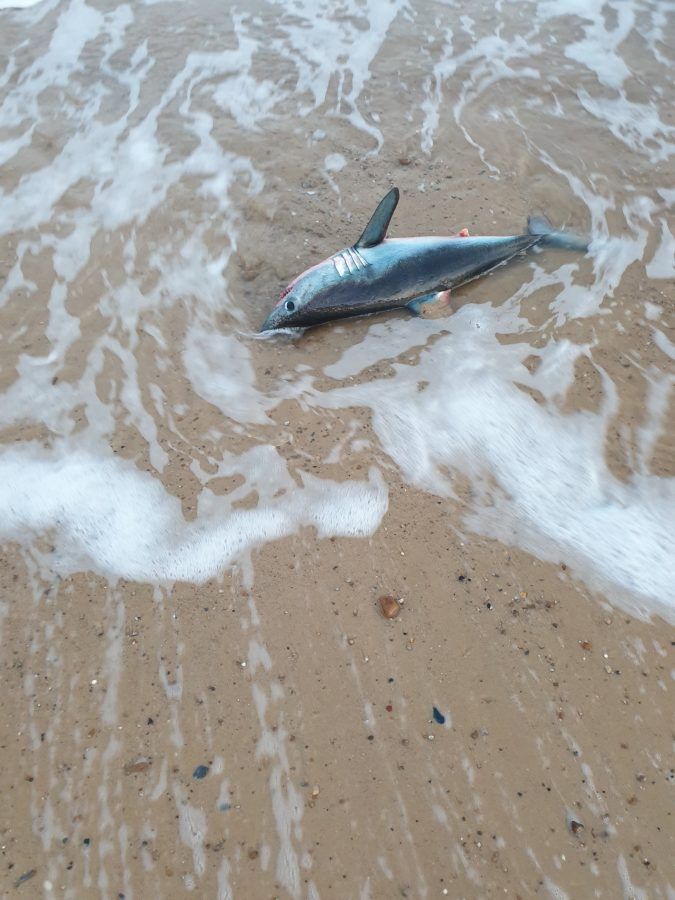 "You hear about these things where something is "found by a man out walking his dog" and it's so true.
"I walk along the beach twice a day and obviously there will be all kinds of stuff washed up, the ocean is a big place, but I thought sharks would be more likely in decidedly warmer waters.
"It was only small, just under 3 foot. But bigger than any fish I've ever caught off a rod and line on the same beach."
After posting the picture on his social media, Sean received over 200 comments and reactions, with many users suspecting it to be a porbeagle – a species of mackerel shark which are commonly found in the North Atlantic Ocean.