A disabled woman says she was punched in the head for cruising around town on her bright pink mobility scooter – that is decorated with gemstones.
Sarah Chelsom, who glammed-up her scooter with diamantes and rhinestones simply to make her neighbours' smile, says she was punched in back of the head as she rode around her home estate.
Flamboyant Sarah, 51, from South Northwood, south London, is calling for more bobbies on the beat after she was left frightened after the unprovoked attack by an unknown female assailant.
Sarah, said: "Since then I felt so frightened and shaken up that I couldn't sleep and that's when I knew I needed to do something, South Norwood has gone downhill and even more so since the police station closed.
"In the area we have had drug raids, stabbings and gang crime.
"We never see bobbies on the beat in the area like we used to.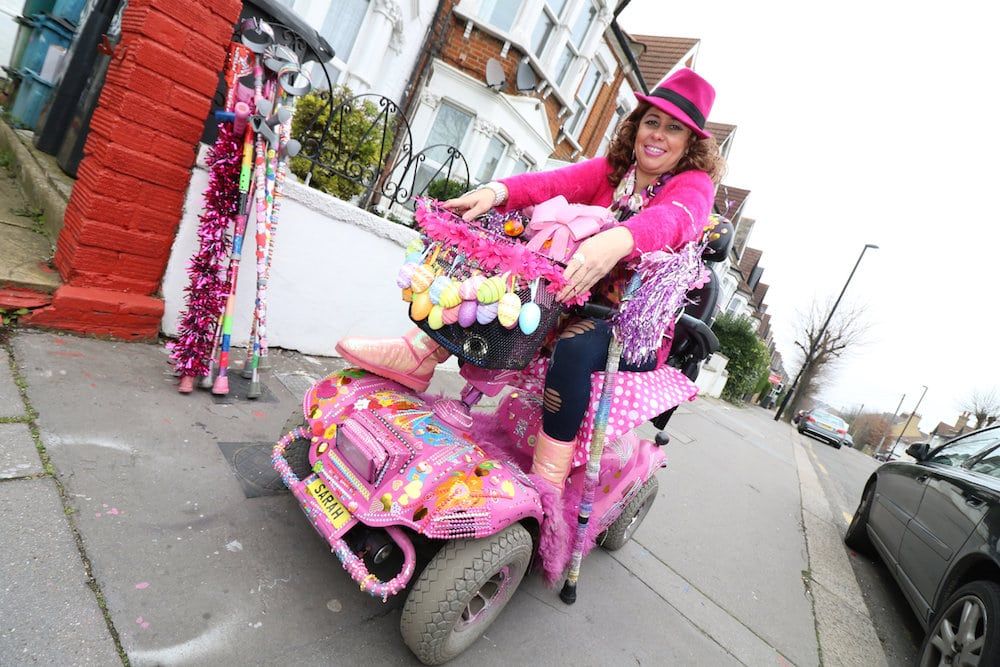 "I have lived here for 30 years and since the police station shut down its got worse, I feel like I don't know what sort of crazy person is walking the streets anymore.
"It happened right near where the police station was, I would never have thought that would happen."
She added: "I heard my attacker shout at me from afar so I sped up to cross the road but she was getting closer then I felt a whack round the head, it was more than a slap, it was a real punch and was so hard I could feel the right side of my face swell up.
"I shouted for someone to call the police but the woman just looked at me and muffled 'go on then' before walking off.
"I know postmen who are scared on their rounds after being attacked in the area and everyone moans but no one is doing anything about it.
"I felt like I needed to make a stand as others won't. It's about making sure we are not living in fear.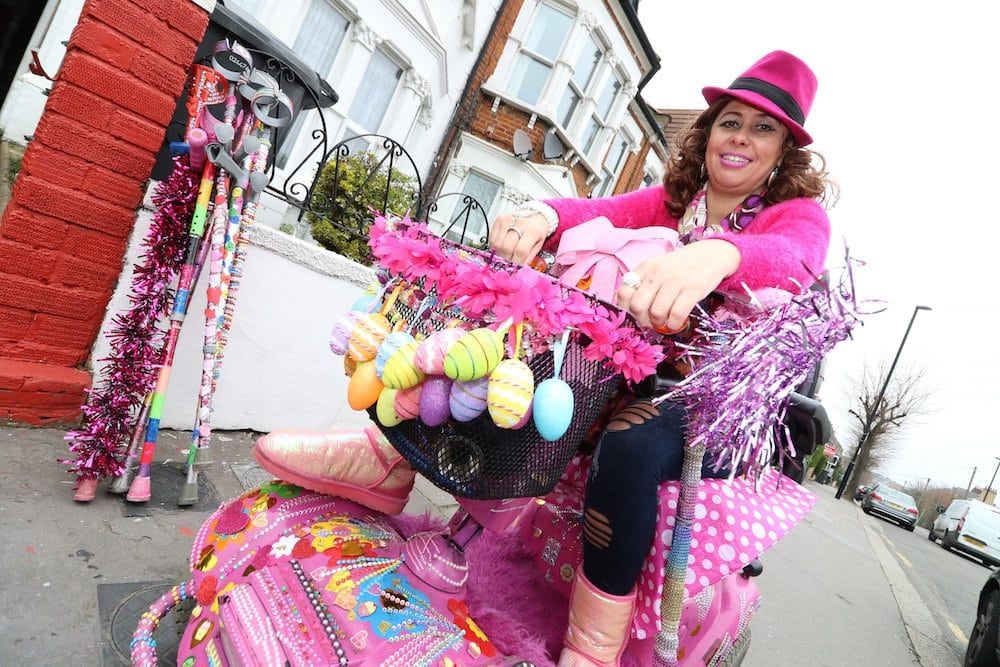 "Since what happened I have felt scared going to the high street, and I need to go there to get life essentials."
It is understood a suspect was arrested in connection with the attack.
A Metropolitan Police spokeswoman was able to confirm that the incident took place but has not yet been able to provide any details on the arrest or a comment on the call for more police patrols in the area.