A clueless drug dealer has been jailed after he accidentally SHOT himself in the leg trying to escape from police.
Keanu Denzil Spencer, 24, was fleeing armed cops when his loaded Smith and Wesson revolver went off as he tried to hide it under his hoodie.
Officers were called to a restaurant in Equity Road, Leicester after reports of a man with a firearm at 10.50pm on October 22.
When they arrived, Spencer ran out of the back door but moments later he blasted a hole in his own thigh.
Despite his injury, Spencer drove off in a stolen VW Golf but broke the ignition key.
Firearms officer tasered him twice and eventually Spencer surrendered in a doorway in
Beaconsfield Road.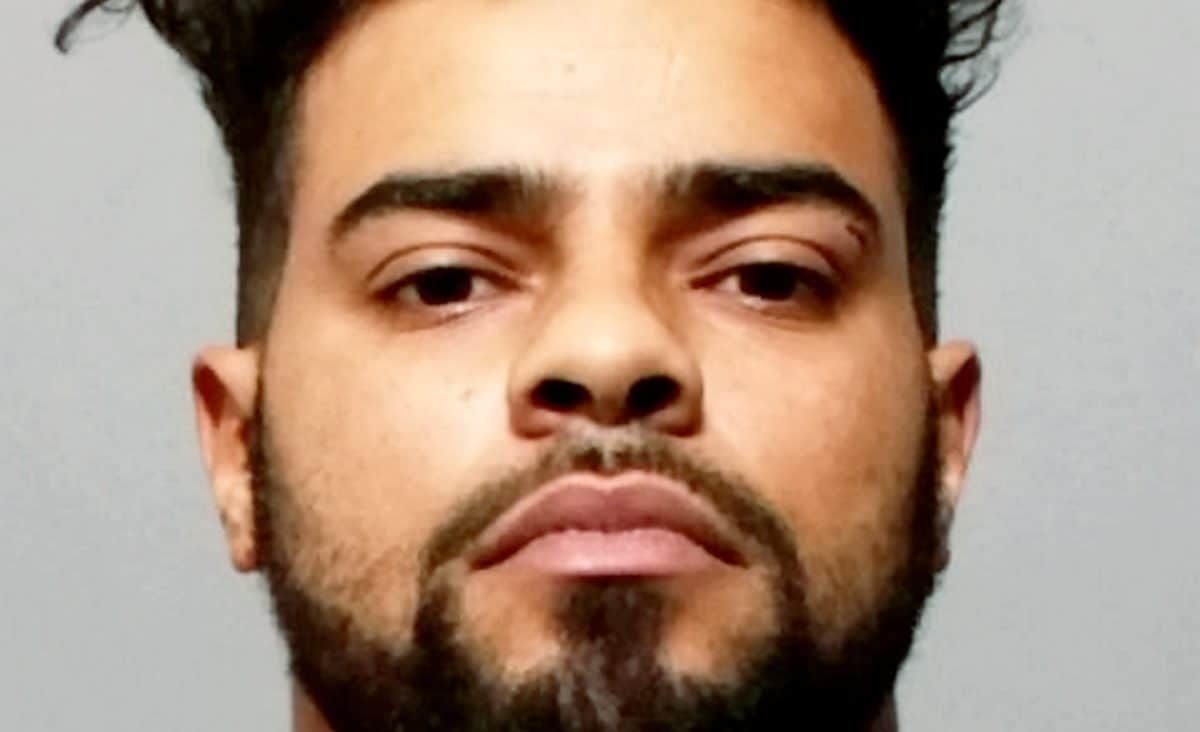 They noticed his injury and administered first aid after he was taken to hospital where he was treated for entry and exit wounds to his left thigh.
Officers later found the Smith and Wesson revolver in the car, loaded with five live rounds and a spent cartridge.
Four more live rounds were found wrapped in clingfilm in a bag, along with 287 grams of crack cocaine and 30 grams of heroin, with a total street value of about £26,000.
He admitted possessing a firearm, possession of ammunition, handling stolen goods and two counts of possession with intent to supply Class A drugs at an earlier hearing.
He was jailed for eight years and four months at Leicester Crown Court on Wednesday (19/12).
Judge Philip Head told Spencer he posed a "huge risk" to the public after the accidental discharge of the firearm.
He added that he used the gun as a "tool of your drug dealing" but shot himself when he forgot to apply the safety catch.
After the case, Detective Constable Steve Winterton, of Leicestershire Police, said:
"Spencer committed a serious offence when he openly carried a firearm in a residential area without caring about the danger his actions could cause to others.
"We hope the outcome of this case and today's sentencing will reassure the local community who were affected by the incident that justice has been done.
"Spencer now faces a considerable amount of time in prison to reflect on his decision that night to carry a firearm in a public place."
By Arun Lal