A 15-year-old girl and a woman were rushed to hospital with gunshot wounds after being blasted in a drive-by shooting on a quiet residential street.
The teenager and a 36-year-old, believed to be her mum, were injured following the shocking shooting in Sheldon, Birmingham, at 9.40pm on Thursday night.
Emergency services were called to the scene on Frodesley Road following the "targeted attack" on the suburban road, which sits just yards from a secondary school.
Police officers cordoned off the street for several hours while they conducted door-to-door enquiries.
Residents living on the street have spoken of their horror and said they believed the pair were the victims of a drive-by shooting.
One local, who wished to remain anonymous, said: "The police were here late last night until the early hours of the morning.
"Apparently a woman had been walking down the street with her daughter when they were shot at from a car in a drive-by shooting.
"Its like something from the ghettos of LA around here at the minute. Its terrifying that this can happen on your doorstep.
"I was told they used a shotgun, but I'm not sure as I didn't hear or see it happen."
Another neighbour, who did not want to be named, added: "Police turned up late last night around about 10pm.
"There were about three police cars – they cordoned off part of the road.
"They were there for quite a while.
"At the time no one really knew what was going on.
"I got told by one of the other neighbours there had been a shooting.
"It's really scary because this area is quiet, not much happens here.
"It has really frightening me – I'm not sure I feel safe."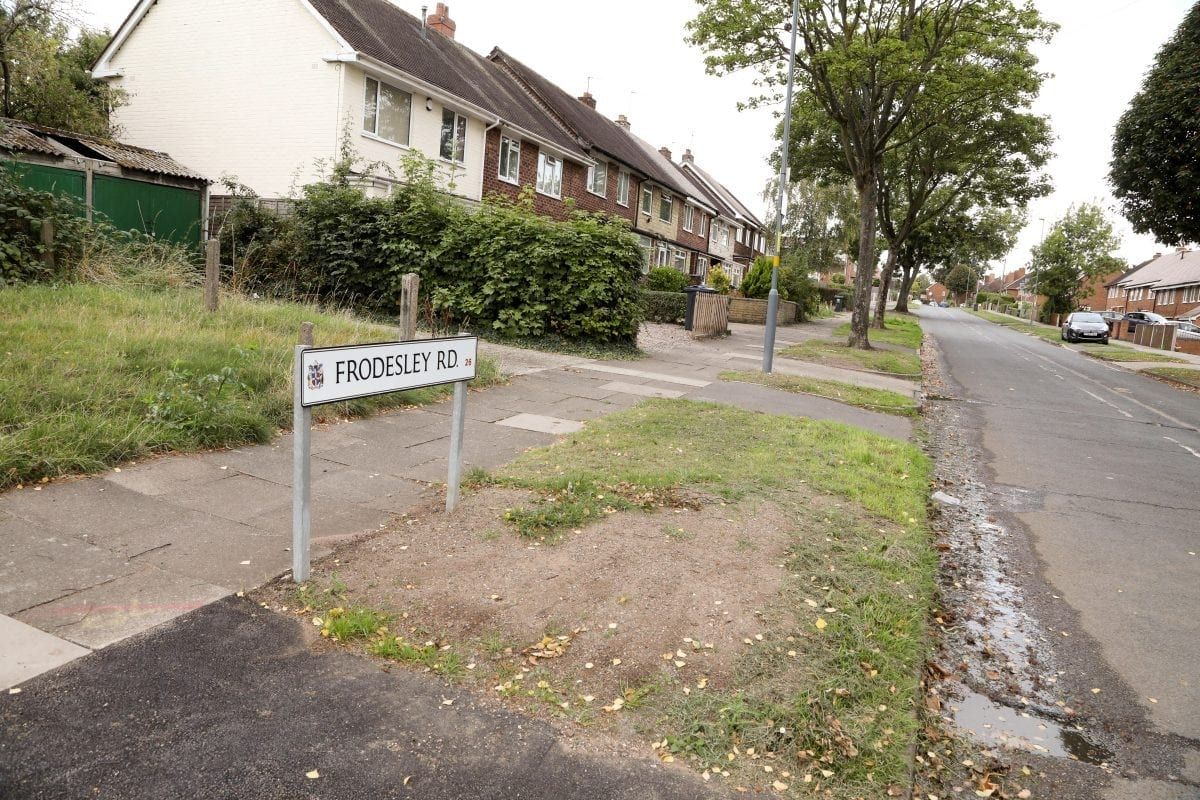 Another resident added: "I was asleep and was woken up by all the noise outside.
"I saw the flashing lights of the police cars. It was really confusing as to what was going on.
"I went outside and asked around and someone told me it was a drive by shooting and two women were hurt.
"I couldn't believe it.
"I hope they are OK – everyone on the road is just in a state of shock."
One woman who lives on the street said: "I didn't hear any bang because I watching TV.
"But the police cordoned off the road really quickly – it had me worried because I have two young children.
"Police have been around early this morning (14/9) knocking on doors and asking neighbours if they saw or heard anything.
"I just couldn't believe it – I'm really worried for the safety of my children now."
A West Midlands Police spokesperson said: "Two people have been taken to hospital with gunshot wounds after reports of a firearm discharge in Sheldon , Birmingham, last night (13 September).
"The incident took place at around 9.40pm A woman aged 36 and a teenager aged 15 are in hospital with minor injuries.
"Enquiries are on-going to understand the circumstances of the incident, however at this stage the incident is believed to have been targeted.
"Anyone with information to assist the investigation should call police on 101 quoting log no. 2684 of 13 September."
By Ben Gelblum and Arun Lal