A man has invented a simple bottle top which slows the flow of water and is being used by the Metropolitan Police to help treat acid attack victims.
Tim Jeffrey, 64, came up with the clever 'Bottleshower' design which creates a dripping effect and pumps the water out down to the last drop.
He initially intended it to be used across the world by refugees and relief workers, but more recently realised it could be effective in dealing with acid attacks.
When treating a victim of an acid attack, it is ideal to use running water to clean the wound, rather than pouring it over the affected area.
Tim said: "When I saw how the police were having to deal with the horrific effects of acid attacks, I knew the 'Bottleshower' invention could have a massive improvement on the effectiveness of how police wash acid from victims faces and bodies.
"It's the product you don't need until you need it but then it's the perfect product.
"It's the difference between dabbing and pouring. A gentle shower is better than pouring because of the weight of the water.
"To have the Metropolitan Police using it validates just how effective it is and how much it can help people going forward."
Tim was inspired to create the Bottleshower three years ago after seeing pictures of bomb blast victims in Syria.
"I had seen a Syrian woman with a young child who had been burned and she had grabbed a bottle of water and did what she thought was right by pouring it over her." he said.
"You can die of shock when you have got burns if you don't get the right treatment.
"The little girl winced because the water sensitive. I thought, 'you don't want to do that'.
"The water went everywhere and it was such a waste."
Tim, who owned his own branding company, spent £30,000 developing the Bottleshower, which will push into any commercial narrow-neck drinking bottle in the world.
He has produced two calibrations of shower head which multiply by ten the usable flow-time of a 1ltr bottle of water.
Water that typically pours for 12 seconds can now last for one minute and twenty seconds.
The clever design, which currently retails at £10, also pumps the water out down to the last drop, so that there is no need to squeeze the bottle at all.
Tim, from Rayleigh, Essex, has also modified and patented the design to fit the five-litre bottles of water used by the emergency services .
He said: "The key to the Bottleshower is that it makes water more usable with less waste.
"Clean water is so precious that most people really cannot comprehend daily life without it.
"We need to be educating people to use it wisely.
"Every time I meet someone and explain the product they come up with a new use for it, which is great as all future online and retail sales will help reduce the cost to aid agencies where it really needs to be making a difference."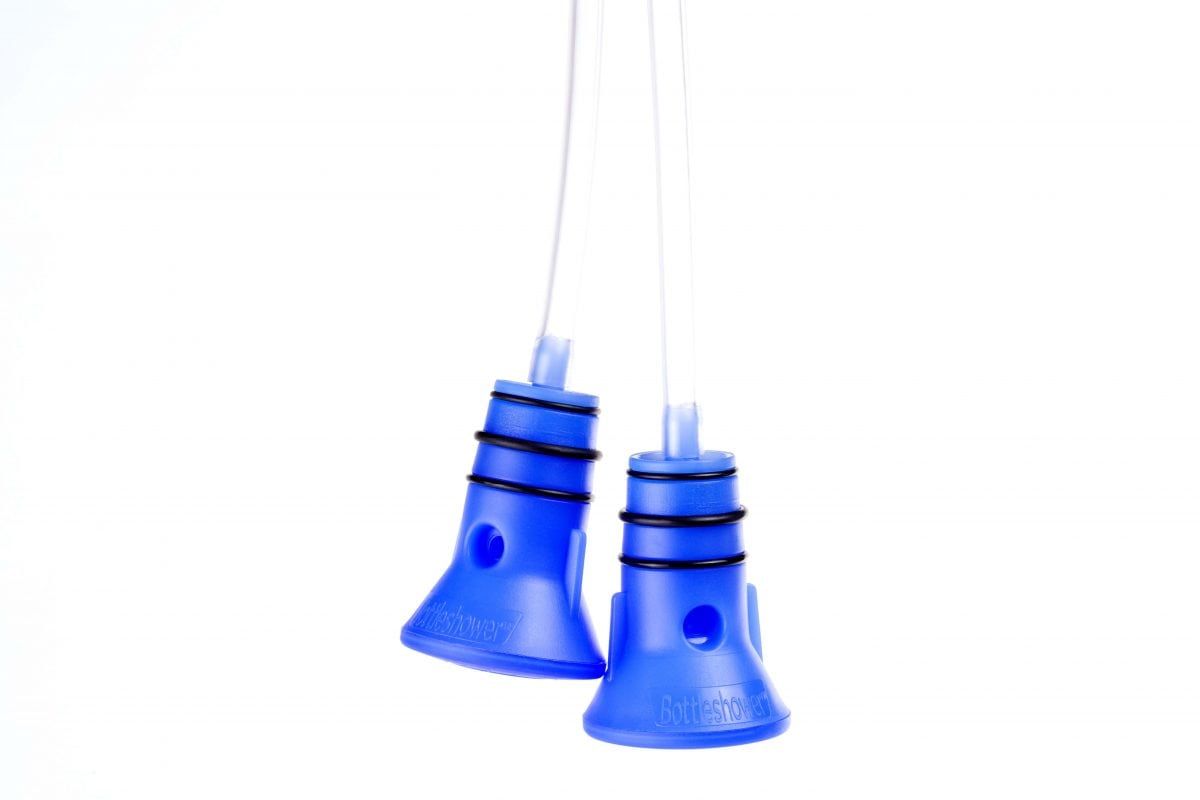 The Bottleshower is now being used in over a thousand London emergency response vehicles and Tim hopes that it will be rolled out across all the emergency services and the military.
He added: "Its uses are limitless and I think it has the capability to help save many lives.
"My desire is to get it so cheap so that agencies say, 'why not?' to help people immediately when they are at the point of desperation.
"It's my money, there's nobody chasing me if it goes wrong, but I know it won't because it works so well. It's such a great product."
The Bottleshower can also be bought as a wash-kit which consisting of both showerheads and a hanging harness that takes 1.5/2ltr bottles for hands-free showering.
This has caught the attention of emergency and rescue teams as it helps with wound-flooding, general cleaning and the treatment of heatstroke.
RELATED 
https://www.thelondoneconomic.com/must-reads/brave-police-officer-manages-chase-suspected-bike-thief-despite-impaling-arm-fence/31/12/
https://www.thelondoneconomic.com/must-reads/appeal-identify-heart-attack-victim-he-might-be-homeless/31/12/
https://www.thelondoneconomic.com/must-reads/weird-news/mumpreneur-forced-obtain-alcohol-licence-hallway-cupboard-must-close-2am-every-day/31/12/