A former Royal Marine and UKIP county councillor will appear in court this morning (mon) charged with the murder of his wife.
Stephen Searle, 64, is accused of killing 62-year-old wife Anne who died at their £400,000 family home in Stowmarket, Suffolk, on Saturday night.
Emergency services were called to the scene at around 10.20pm, but the grandmother was pronounced dead by paramedics shortly after they arrived.
Mother-of-three Mrs Searle suffered a cardiac arrest and a post-mortem carried out on Sunday requires further tests to determine her cause of death.
A spokesman for Suffolk Constabulary said today (tue): "The victim has been formally identified as Anne Searle, aged 62, of The Brickfields, Stowmarket.
"64-year-old Stephen Searle, of the same address, was charged with murder in the early hours of Tuesday 2 January.
"The accused and victim were husband and wife."
Friends of Mrs Searle paid tribute to her, describing her as "the most bright beautiful sweet person you could have ever known."
Tommie Marie Stickel, who knew her for around 15 years, said: "All her kids and grandkids were her life.
"She was the most bright beautiful sweet person you could have ever known.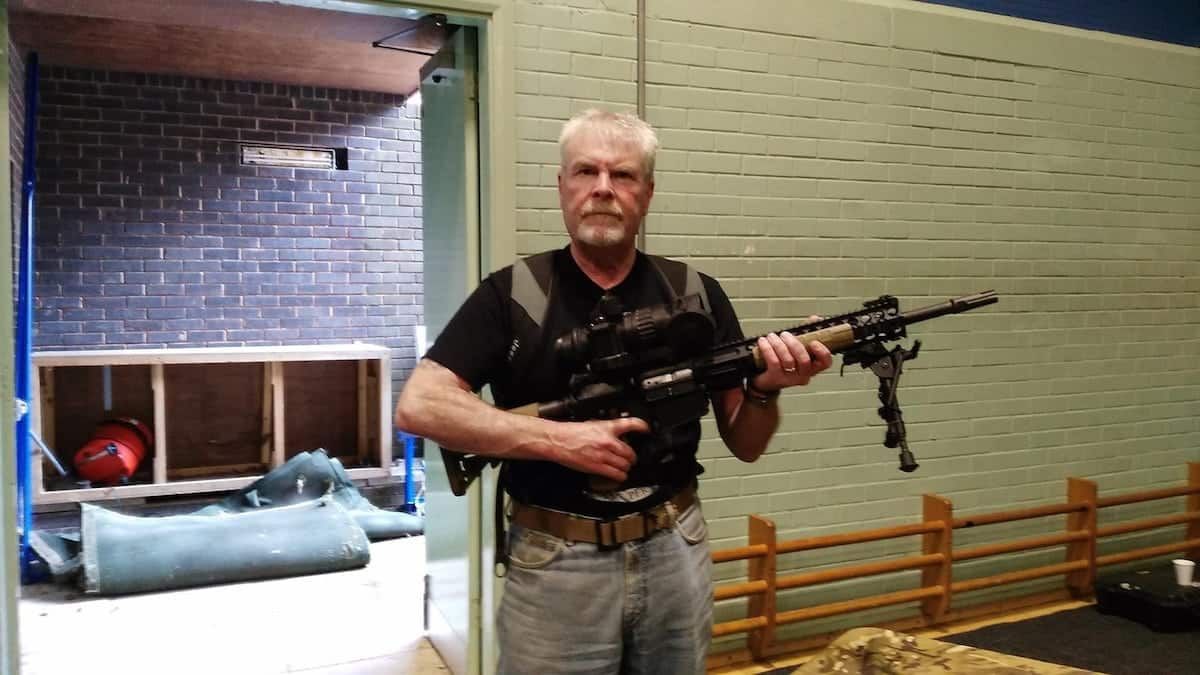 "I am in shock."
Angela Burrows, 45, added: "I can't believe she died.
"I knew their sons and she's got grandchildren as well, nice people."
Mr Searle is a former Royal Marines commando who also sold poppies for the British Legion.
He was elected as a UKIP MP for Suffolk County Council in 2013 but lost his seat earlier this year.
Speaking at the time of his election, Mr Searle said: "It's superb to be fighting again for my Country, and my People."
Searle, who had recently been employed as a meter reader, was remanded in custody to appear at Ipswich Magistrates' Court today.