An UberEats delivery driver burnt in an acid attack has told how his moped helmet prevented life-changing injuries.
Jabed Hussain, 32, suffered burns to his lip when he was sprayed with a corrosive liquid through his helmet at traffic lights before robbers snatched his motorbike.
The dad-of-one is alleged to have been the first of five victims on Thursday night to be attacked with acid by two teenagers on a moped.
But he believes he is "the lucky one" as he saw other victims where he was treated at the Royal London Hospital with larger severe facial burns.
His helmet and hoodie which he was wearing in the attack on Thursday at 10.25pm have been badly damaged and he said they now look like they have been exposed to fire.
Jabed, a dad to three-year-old Isha (corr) described the burns as "extreme fire on your face" which increased in pain as the acid dried.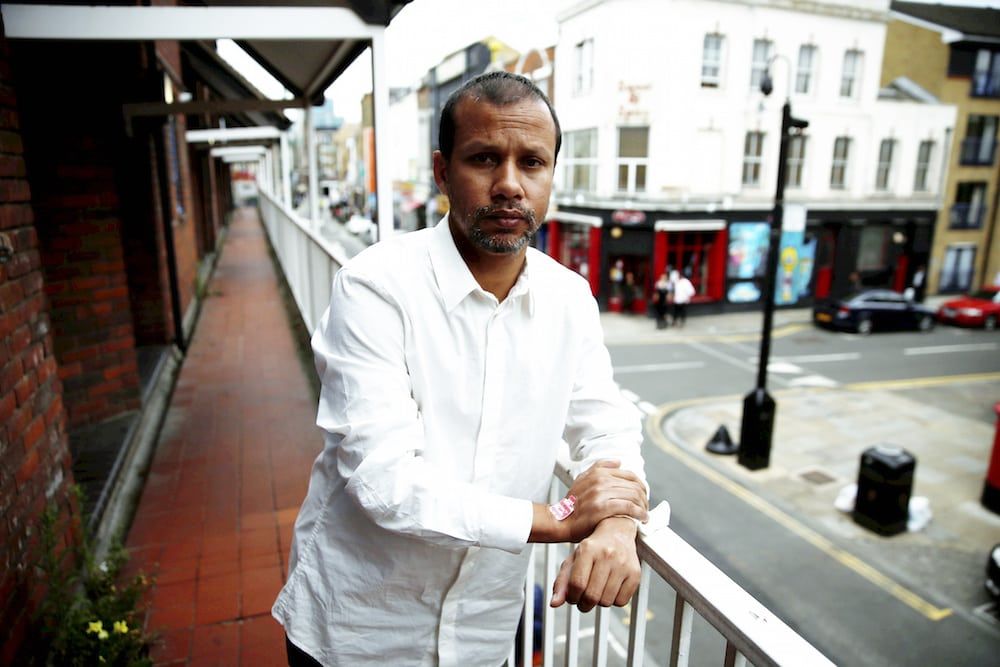 The delivery driver of four years said: "I was lucky because I was wearing a helmet which is totally burnt as was the hoodie I was wearing, the colours are completely different, like it has been exposed to fire.
"I had just finished work and was going home, I was stuck in traffic and I was thinking whether I need to go left or right.
"Then suddenly I felt water on my face and I looked up and there were two boys on a bike.
"My face was burning but nobody opened their windows, I was screaming for help and as the liquid on my face was drying it was getting more and more burnt.
"I opened my helmet, I didn't know what to do, but I knew I needed water.
"One lady asked me what happened and I said that someone had put acid on my face.
"I said I need water on my face, it is burning, she went and got water from Co-Op and others got water too.
"But nobody opened their windows, I didn't know if they were scared, I was right next to the traffic lights.
"Once the water dries it burns, it felt like biting on my face, I had never felt anything like it before it was like fire on my face, extreme fire.
"The left hand side of my lip is burnt, when I went to hospital my lip was badly swollen but it has gone down a bit now and is a bit better.
"Last night I could not speak properly because of the burn.
"I did not know what to do, I could see the boys were taking my bike but I do not know if that was the reason they attacked me.
"They were just about to go and they saw me and they came back and went away with my bike.
"The police then arrived and the ambulance and they put three litre bottles of water on my face.
"But i'm the lucky one, other people who were injured last night their faces were totally burned.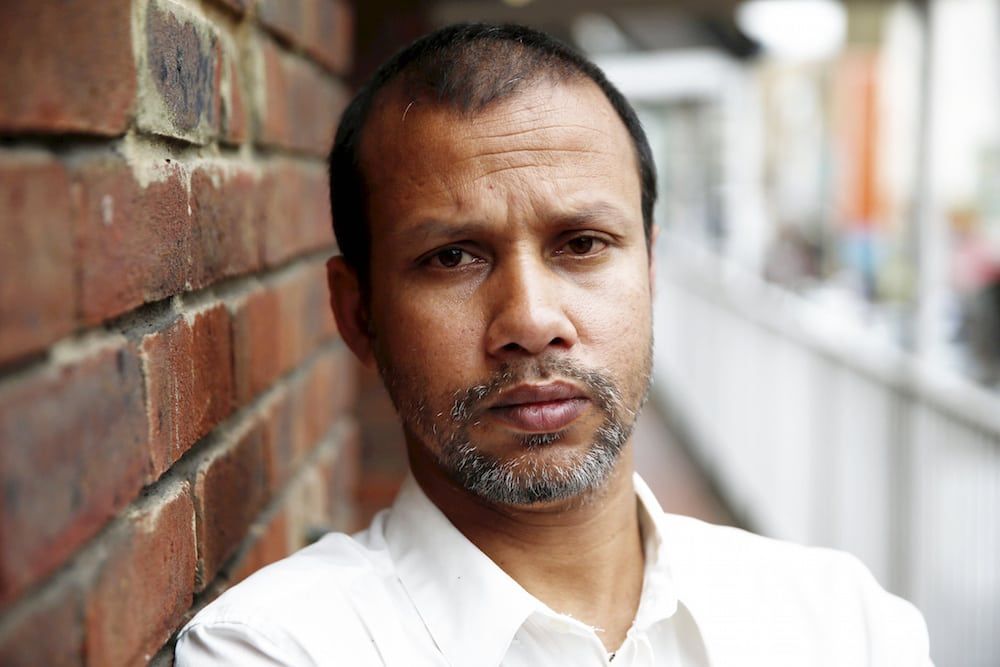 "One man I walked past at the Royal London Hospital had the left hand side of his face all burned."
Jabed added: "I have worked in this job for four years and I have never had any trouble, they had asked for the bike I would have given it, but they wanted to change my identity, they wanted to change my face, they wanted to burn me.
"I was not doing anything against them, I am not a terrorist, I am going to work to earn money to spend on my family.
"I am a normal person, a hard working person but I am not safe in London.
"When my daughter saw my face last night she was screaming and crying, she recognised me but she was looking at me in a different way.
"I am scared and my family are really scared, I am scared to go to work tomorrow and the day after tomorrow, it could happen again.
"I am scared to go out with my family, even if I open my window they could try again."