Couples fitness is on the rise. Training with a partner, best friend or colleague is truly one of the most memorable and quality experiences you can hope to have with someone that you care about. Below we list the top six reasons why more and more people are pairing up for the personal training experience and more importantly, why it makes sense to do so!
1. It is quality time together
We mean 'quality' in the truest sense of the word. No TV, no phones or tablets and no distractions – Just you and your loved one working together towards a common goal. Quite often you are assisting or motivating them and offering true encouragement. This type of attention is rare in this busy and preoccupied world in which we all live! Allocating someone your undivided time and attention is such a rarity and therefore we appreciate it so much more.
2. You see the very best (and worst) of one another
We hope that in most cases you see the very best of one another, as you push your limits and prove what you can really achieve in your sessions, once you apply your mind. This is often a side that people don't see. We see one another stressed out and bogged down by life's everyday chores. Training with your partner can easily help reignite a flame, and help remind you of the qualities you really admire in one another. Training with your mum or best friend, will bring your very best qualities to the forefront – are you motivational, strong willed, a go-getter?
3. It is cost effective
A few London Personal training brands will allow you to train with a partner at no additional cost. This means accessing a personal trainer at half of the price and having double the fun in your sessions! This can be hugely beneficial for people who simply struggle with the affordability aspect but have the desirability to train.
4. You are bettering yourself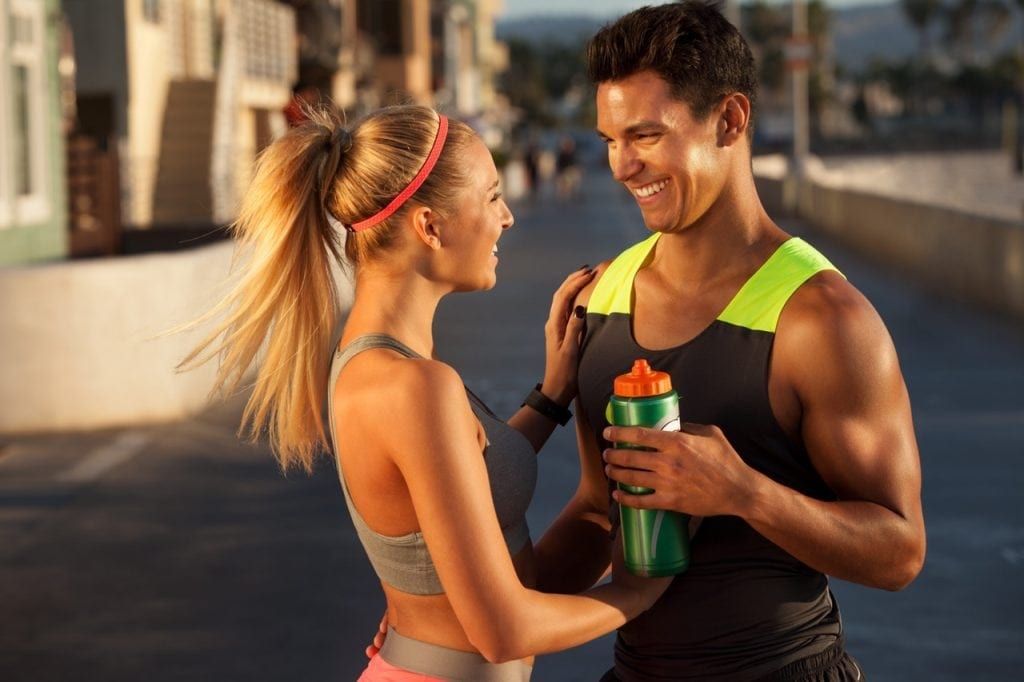 Rather than spending time drinking alcohol, eating comfort food, or binge watching your favourite serials on Netflix together, you are engaging in an activity that will actually make you feel better about yourself! Rather than indulging in empty calories, it will be an activity that is helping you to reach a goal and take some significant steps in a positive direction. This is so much more worthwhile than the same, monotonous routines we most usually fall into with our best friends, spouses and colleagues.
5. It makes fitness fun
Training with someone, whose company you naturally enjoy, will mean you laugh your way through sessions, have a motivating and comforting voice in addition to that of the trainers to push you through and it will usually mean double the fun! Many people have a skewed version of what their sessions will be like; intimidating or too difficult and this is not the case. Having a familiar and  trusted face in your sessions with you will allow you to be that little bit confident!