Captain J Captain James Christy will be running The London Marathon this Sunday carrying 20kg in a Doko ( a basket with back and head straps). Here he explains why:
On 22 April I will be running the London Marathon a gruelling race which I have chosen to make harder by carrying 20kg in a Doko basket in order to raise money and awareness for The Gurkha Welfare Trust (GWT).
In particular I am fundraising in memory of Lt Edward Drummond-Baxter and LCpl Siddhanta Kunwar, who were tragically killed in Afghanistan in 2012. Ed and Siddhanta started their lives in quite different settings but were brought together through the bond found in serving alongside each other as members of the Brigade of Gurkhas.
Lance Corporal Siddhanta Kunwar was born on 19 June 1984 in Pokhara, Nepal, where he was raised amongst his brother and four sisters. He passed the arduous selection for the Brigade of Gurkhas on 17 December 2004 and after his year-long infantry training joined 1st Battalion, The Royal Gurkha Rifles in October 2005.
Lieutenant Edward Drummond-Baxter was born in Peterborough, on 15 September 1983. Following his studies, Ed worked overseas for the Foreign and Commonwealth Office in Japan. He then attended the Royal Military Academy Sandhurst in 2010 and commissioned into 1st Battalion, The Royal Gurkha Rifles where he was appointed as Platoon Commander of 1 Platoon, A Company.
After commissioning, Ed travelled to Nepal to learn the language and gain an understanding of the land whose countrymen he would now serve alongside. On behalf of the GWT, Ed trekked between the districts of Gorkha, Lamjung, Kaski and Syangja to document the challenges facing the communities there, highlighting the need for better infrastructure with regards to sanitation, water, housing and schooling.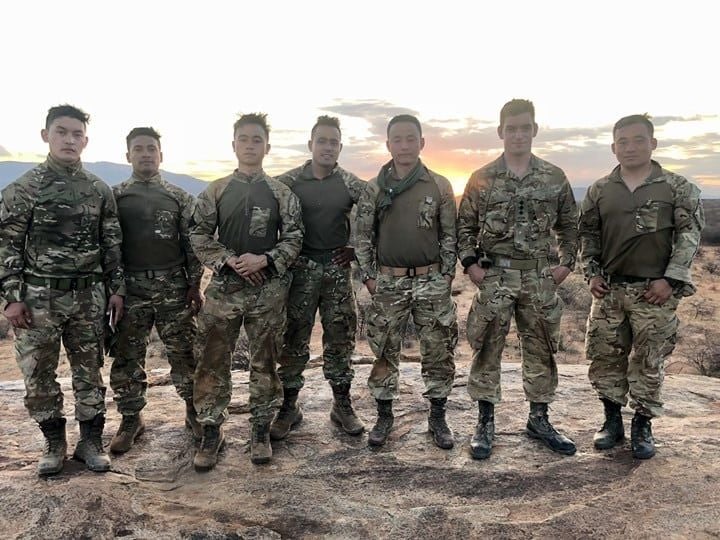 It was shortly after this experience in Nepal that Ed and Siddhanta found themselves together in the UK, preparing for an operational tour to Afghanistan. In mid-2012 the War in Afghanistan, by now among the longest campaigns in UK history, had reached its eleventh year. For Siddhanta, this would be his third deployment to the country.
Following lengthy pre-deployment training, Ed and Siddhanta deployed to Nahr-e Saraj, Helmand Province. 1 Platoon was deployed to the austere checkpoint known as Prrang. There, the platoon conducted patrols, often partnered with local police, to try and reassure the local population and deter the influence of the Taliban in the area.
On 30 October 2012, whilst conducting a Shura meeting inside their checkpoint, Ed and Siddhanta were betrayed and murdered by a man claiming to be a member of the Afghan police.
Although from different backgrounds, both men had cared passionately about the Brigade of Gurkhas and for the country and people of Nepal.
I worked in 'A Company 1RGR' where Lt Edward Drummond Baxter worked when he was killed and I now work in 'Support Company 1RGR' which LCpl Siddhanta Kunwar worked in. Both left strong and lasting impressions on their friends and colleagues. Rebuilding a school in their name would be a fitting tribute to both of them.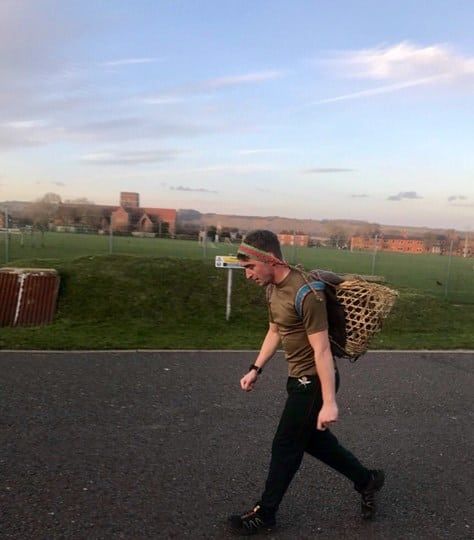 I chose the London Marathon with a Doko because it is iconic of the gruelling Doko Race all of us have to do to have the privilege of joining the Gurkhas.
I am hoping to raise money to help The Gurkha Welfare Trust rebuild Shree Saraswoti Secondary School in Ramechhap District, Nepal, which was damaged during the 2015 earthquake. The children at the school have been studying in corrugated iron shacks which, given is at an altitude of 2,500m/8000 feet, are either stifling hot or freezing. There are currently no toilets and there is no running water available.
To support me in my fundraising efforts please visit www.justgiving.com/fundraising/james-christy4
https://www.thelondoneconomic.com/lifestyle/medal-saved-life-beneficiary-gurkha-welfare-trust-tells-story/18/10/
https://www.thelondoneconomic.com/must-reads/charity-launches-film-with-bear-grylls-to-educate-people-about-the-gurkhas/20/03/