Who influences you?
Of course the obvious answer would be our parents, people in power and a handful of celebs that we follow on social media.
But the reality is, we are influenced daily, hourly and most of the time, without even realising it.
Adverts, music, colours and people in the street… influence is everywhere.
But whoever you are, whatever your interests might be, there are two family names you'll undoubtedly know: Kardashian and Jenner.
And even if you refuse to acknowledge them, they've become some of the biggest players in the influencing world.
Whether you are on the fam-wagon that is KUWTK, or just an onlooker to the multiple stories published about them daily, you can't help but get hooked into their world.
And, at some point, you'll become influenced too.
As social media has evolved over the last ten years, we've witnessed a whole new industry form – the rise of the 'influencer,' and boy is there a handsome sum of money to be made from it.
But the Kardashians aren't just making money, they're making choices that impact millions.
Often those decisions come under fire, but whether you agree or disagree, the reality family are also doing a whole lot of 'good.'
Creating jobs, inspiring family values, backing worthwhile causes and raising awareness, the list of 'good' goes on, yet often gets ignored.
Before Kim Kardashian became a victim of gun crime herself, the successful influencer constantly supported promoting gun control, encouraging her following to stand up to gun violence.
Kylie supported international children's charity, Smile Train, Kendall makes Charity Water Donations, Caitlyn made waves in the trans-community and Khloe posed nude to raise awareness for Peta, despite not always being comfortable in her own skin.
The list of 'good' endeavours is actually endless (have a Google,) and a lot of the time with no financial gain to the family.
They also would never have been able to back those causes had it not been for the empire they've created.
The point is, behind their powerful brand, the sisters are actually doing some 'good.'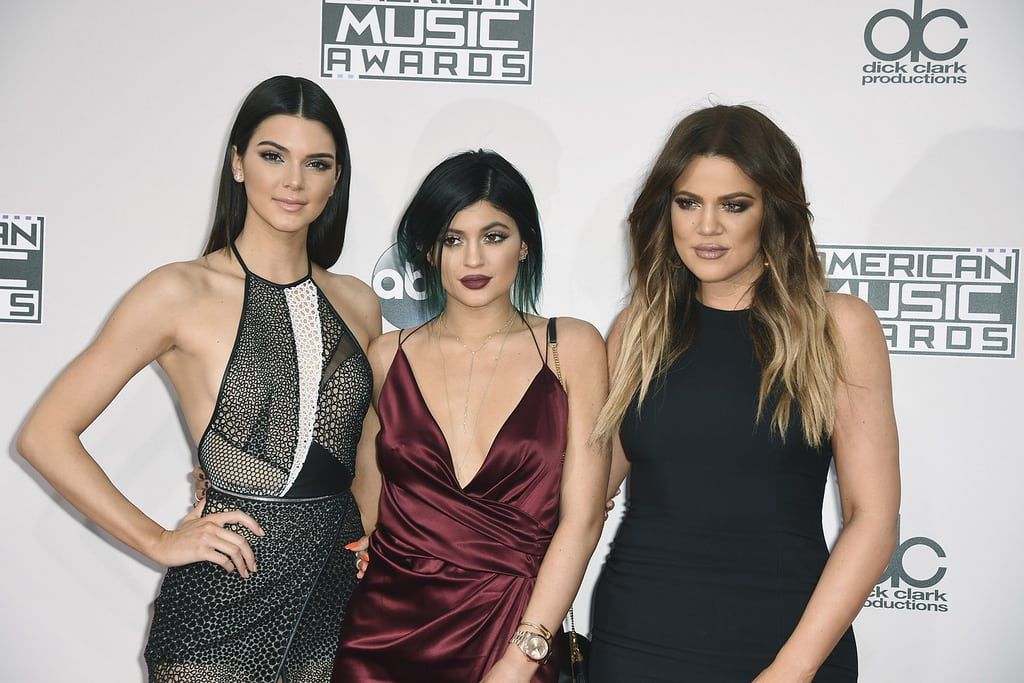 And as the youngest of the clan, at 19-years-old, Kylie Jenner is leading in her sisters well-manicured footsteps, creating a whole new: Kylie Jenner Affect.
Already having a kingdom of fashion lines, beauty ranges, a property portfolio and brand endorsements, Kylie could quite comfortably retire.
Instead, the business women is embarking on a spin off reality TV show set to hit our screens this month on E!, Life of Kylie.
In figures, Kylie has over 96 million Instagram followers and 22.3 million on Twitter, and is already being watched on Snapchat by millions of fans daily.
In the influencer world, she's pretty darn big.
And influence is exactly what she'll continue to do.
Most recently, Kylie has spoken out about 'Trying this whole vegan thing,' influencing a whole new group of people to sample another dietary way of life.
For some, it will promote a healthier way of life, for others they'll ignore it. But for Kylie, it might be something she is actually interested in trying.
Instead of doubting her intentions, try to remember she's just a human and doing a lot of good too.
And then consider: Who influences you?
Take influencing for what it is, a productive form of marketing.
Then give the Kardashian/Jenner clan a bit of a break, lord knows they need it sometimes.
And because influencing is all about jumping on the band wagon, we've sourced five products that are vegan friendly and will get you through your day, cruelty free.
We promise we're not trying to influence you too…
SKIN: BRYT Essential Serum, £16.50, 30ml: nurturing natural oils and balancing your skin, helping to maintain the skin's natural glow. Cruelty-free and Vegan – endorsed by PETA.
DAY DRINK: Ombar Rasperry & Coconut, £1.99 from Planet Organic, made with raw, organic Ecuadorian cacao, this is full of goodness and perfect to curb that chocolate craving. They also come in a variety of flavours so you'll be spoilt for choice.
SNACK: Clearspring's Organic Seaveg Crispies, £0.89p from Planet Organic, at only 28 calories per pack, these toasted Nori Sea Veg Crispies are a perfect nutritious snack.
NIGHT DRINK: CELIA Organic, £2.49 from Tesco, a premium, gluten-free craft ale made in the cellars of a 14th Century Czech Castle – your evening tipple is sorted.
LONDON GRIME: Bulldog's Oil Control Blemish Targeter, 15ml, £6.00 from Boots, banish those city breakouts with this blemish targeter and calm down skin from all the London Grime. Vegan friendly and cruelty free.
RELATED 
https://www.thelondoneconomic.com/must-reads/bizarre-e-fit-ridiculed-likened-alien/30/07/