Dementia research has taken a massive step forward after researchers discovered an "ideal" biomarker that detects Alzheimer's disease before the onset of symptoms.
They say the way of identifying dementia before symptoms even show using brain scans is perfect as the technique is completely non-invasive
Around 60 per cent of people diagnosed with dementia, will have Alzheimer's disease, and it is the most common form of dementia in the over 65 age group.
Evidence has emerged over more than a century of research suggests that the pathological changes associated with Alzheimer's start decades before the onset of clinical symptoms.
Scientists say that the long progression of neuro-degeneration that is irreversible by the stage of symptomatic disease, may account for the failure to develop successful therapies.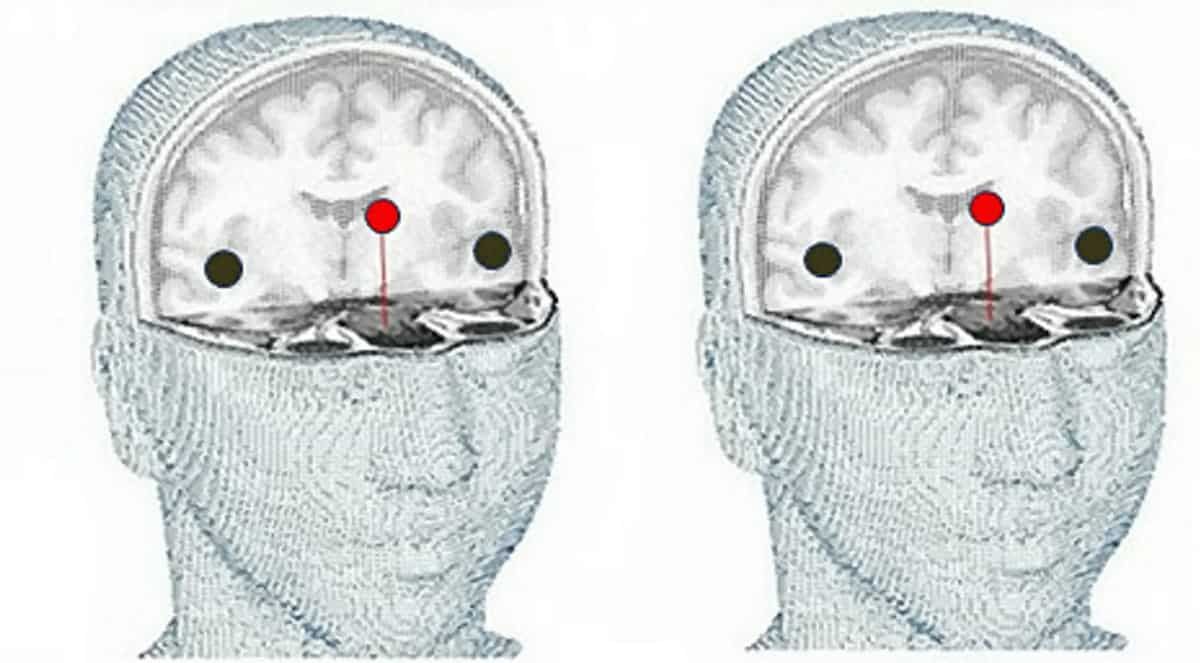 Now Doctor Sanja Josef Golubic of the University of Zagreb in Croatia, has made what could prove to be a key discovery.
She uncovered a biomarker of preclinical and clinical Alzheimer's pathology at the individual level capable of identifying dementia patients within a research sample.
Dr Josef Golubic said the new biomarker does not require estimation of cut-off levels or standardisation processes which is the main problem with previously proposed Alzheimer's markers.
She said: "Three years ago we discovered the novel, third fast sensory processing pathway-gating loop, which directly links primary sensory areas to medial prefrontal cortex.
"We provided strong evidence of the modulatory role of the medial prefrontal generator on the dynamics of generators in primary auditory cortices.
"We have also noticed the high sensitivity of the gating generators dynamic on Alzheimer's Disease pathology.
"It was inspiration to focus our Alzheimer's biomarker search in the direction of prefrontal sensory gating generator activation."
She added: "In the present study, we demonstrate the use of the localisation of neural sources underlying neuromagnetic fields measured outside a head to detect Alzheimer's even before the onset of symptoms.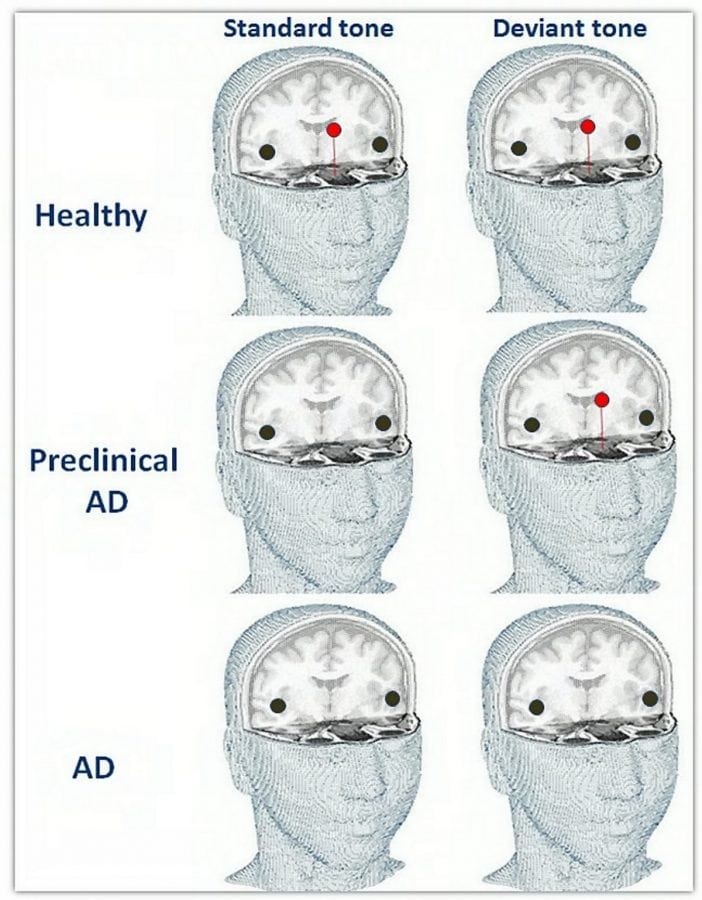 "The healthy controls activated a prefrontal generator in response to both the deviant and repeating tones of an oddball paradigm.
"To the contrary, the symptomatic Alzheimer's group was lacking any medial prefrontal gating generator activation to either the deviant or repeating tones.
"However, we detected a sub-group of controls characterised by the absence of prefrontal gating generator activation for the repeating tone only and significantly lower scores on a mini mental status exam and delayed visual memory test.
"It is highly probable that these individuals were captured in a pre-clinical Alzheimer's phase since they show both neuropsychological and neurophysiological impairments characteristic of an Alzheimer's type of dementia, although they did not yet meet clinical criteria for the early phase of symptomatic Alzheimer's."
Dr. Josef Golubic said the next steps in evolving the biomarker include testing in a large independent sample.
The findings were published in the journal Human Brain Mapping.
Shopping could be more stimulating than sex – scientists find