A mother has told how she used skills she learned at a £20 CPR class to save her baby boy's life just weeks later.
Isaac Hoey was six weeks old when he "stopped breathing and started to turn blue".
His mother Helen Hoey, 32, began CPR on Isaac and together with husband Steven Hoey, 37, saved his life – with skills learned on a baby and toddler CPR course which Helen had attended just two weeks prior to his birth.
The family had been at the Lake District where Isaac, the couple's first child, had shown common flu-like symptoms.
Helen and Steven decided to pack up their car and head home to Sunderland and placed Isaac in his car seat at 6am on Monday January 22.
However, as the family were emptying the holiday home of their belongings, Isaac stopped breathing.
After beginning CPR on the tot, Helen rushed him inside where Steven placed him on a kitchen table to continue following her advice while she called for an ambulance.
As paramedics rushed an air ambulance to the holiday home, Isaac's parents incredibly saved his life.
He was flown to the Royal Victoria Hospital in Newcastle where Isaac, who is now eleven months old, was diagnosed with bronchiolitis – a condition which can develop from passing on a cold.
Now Helen, who said the money she used on the course was "the best £20 she ever spent", is hoping to raise awareness of the signs of the condition for other parents.
Helen, a teacher, said: "We went for a weekend in the lakes. Isaac seemed like he had a cold and was coughing but by the Sunday he had got worse so we decided to head home.
"We packed up and put him in the car seat. Like most babies he doesn't like being in his car seat so he was crying.
"The exertion must have been too much, he stopped breathing and went blue.
"It was a huge panic."
Helen described how she began to perform CPR on the lifeless tot.
She added: "I was in the back of the car. I was shouting Steven while I put him on my knee to perform CPR but I knew I needed a flat surface.
"We rushed Isaac inside and Steven put him on a table to continue while I called for the ambulance.
"I think we were performing CPR for about five minutes before the paramedics arrived, the speed they got there was amazing."
Thankfully, Isaac recovered quickly after spending three days in intensive care and a further five days in hospital.
Helen credits her quick-thinking actions to the £20 course she took just two weeks before Isaac's birth.
She said: "I had finished maternity leave a little bit early and one of my friend's was going on a course and asked me to come along.
"I thought 'when am I ever going to need that?' Like everybody else I thought I would never need to use it but I was wrong.
"It was the best £20 I have ever spent, it saved Isaac's life."
Cardiopulmonary resuscitation (CPR) is an emergency procedure that combines chest compressions with artificial ventilation to restore blood circulation and breathing in a person who is in cardiac arrest.
Helen now hopes her story can help other parents spot the symptoms of bronchiolitis.
Bronchiolitis is a common lower respiratory tract infection that affects babies and young children under two years old.
Most cases are mild and clear up within two to three weeks without the need for treatment, although some children have severe symptoms and need hospital treatment.
The early symptoms of bronchiolitis are similar to those of a common cold, such as a runny nose and a cough.
Further symptoms then usually develop over the next few days include a dry cough, difficulty feeding and rapid breathing.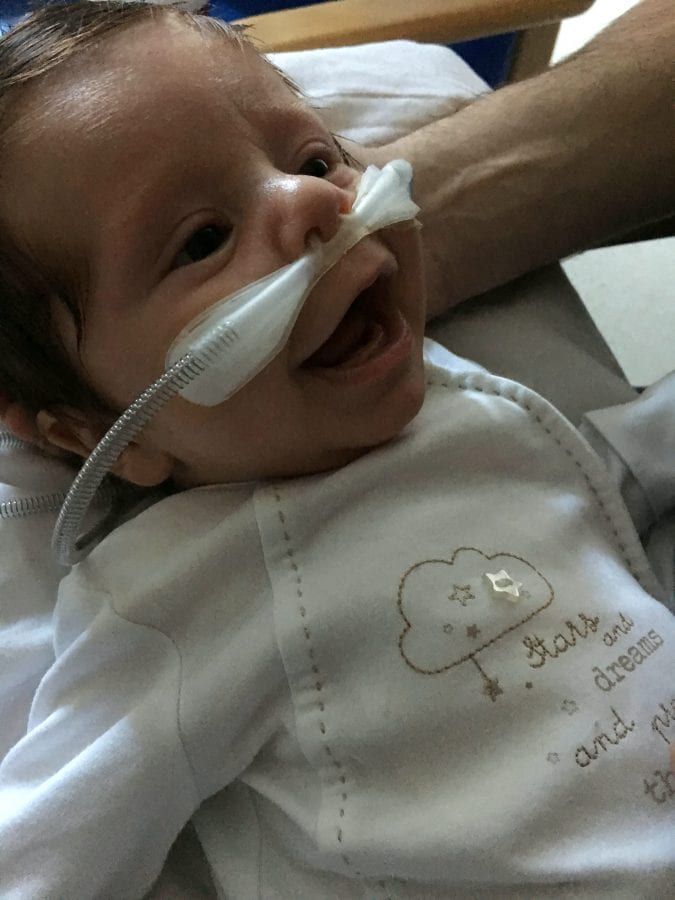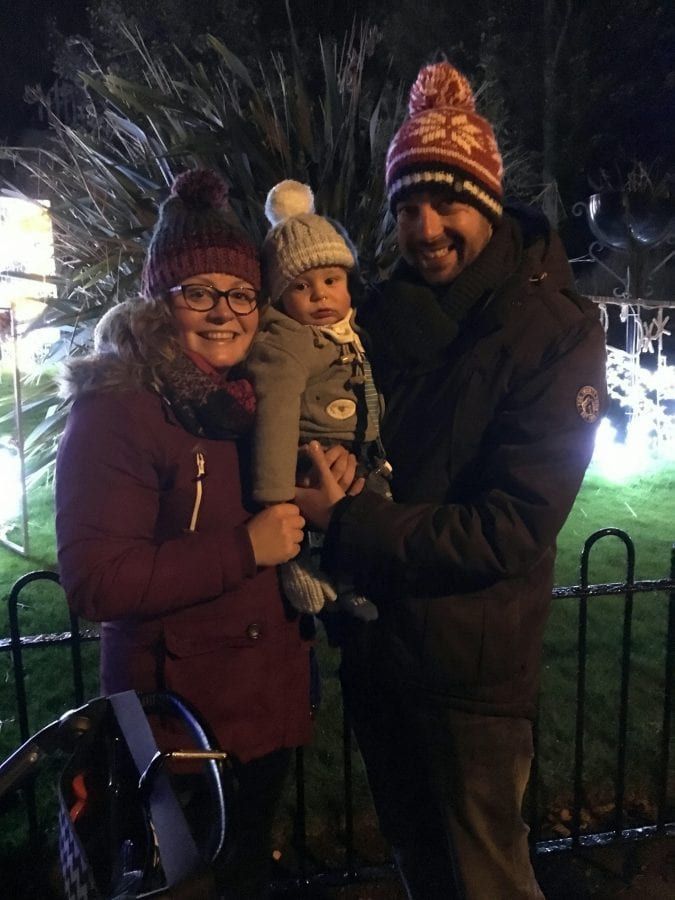 She said: "The condition is often confused with a regular cold and the symptoms are hard to spot.
"It is not something usually discussed by a GP so I think parents should be aware.
"The condition usually works in a ten day cycle and the worst symptoms are around the five or six day mark, which matches up with the day Isaac stopped breathing."
Caroline Lee-Davey, Chief Executive at premature and sick baby charity Bliss, said: "The winter months bring with them a host of colds which babies born premature can find especially difficult to fight off because of their weakened immune systems.
"It is extremely important for parents of premature babies to be taught to recognise the symptoms of bronchiolitis so that they can get urgent medical attention for their child if they need it.
"Helen's story also demonstrates just how vital it is for parents to be taught basic life support skills before leaving the neonatal unit with their baby, including through watching Bliss' newborn resuscitation video guide."
To learn more visit: www.bliss.org.uk
By Ben Gelblum and Daniel Sheridan