An advert for a glossy travel magazine featuring an "unhealthily thin" model posing on a beach has been banned.
The ad in Glamour magazine for Condé Nast Traveller was branded "socially irresponsible" by watchdogs.
An investigation was launched when the Advertising Standards Authority (ASA) received a single complaint in June about the advert.
The complainant said the model looked "unhealthily thin" and challenged whether the ad was socially irresponsible.
Condé Nast Traveller bosses claimed the model was "naturally slim" and "in proportion" while there were "no protruding bones".
But the ASA found the ad breached rules regarding responsible advertising and banned it from appearing again.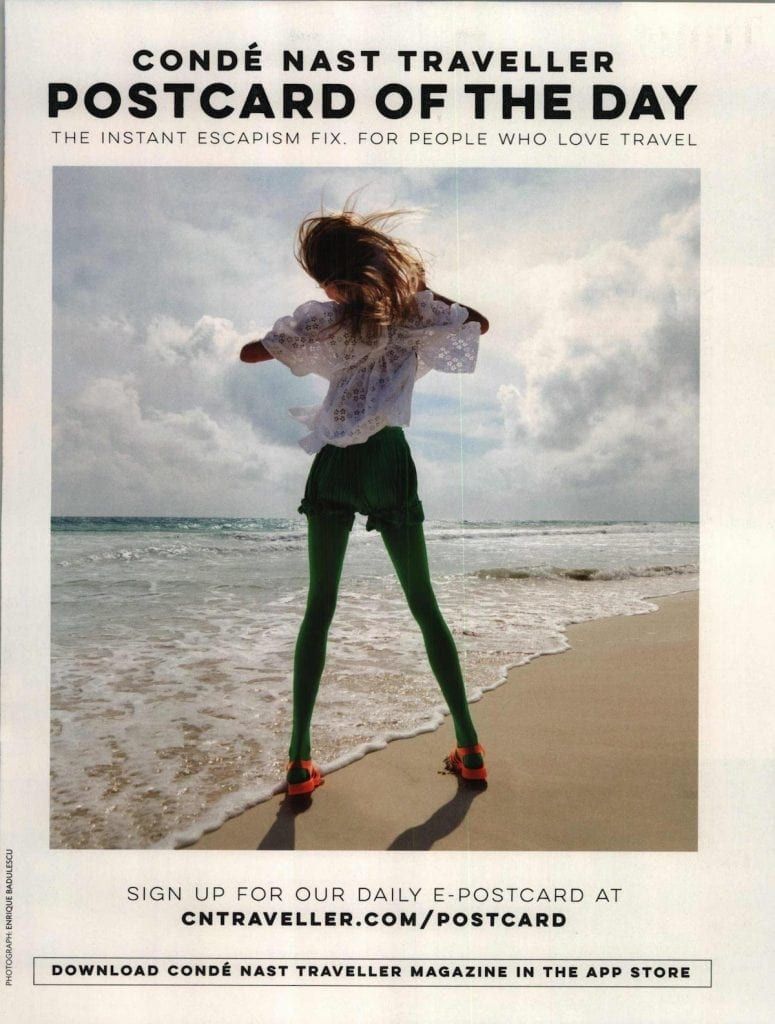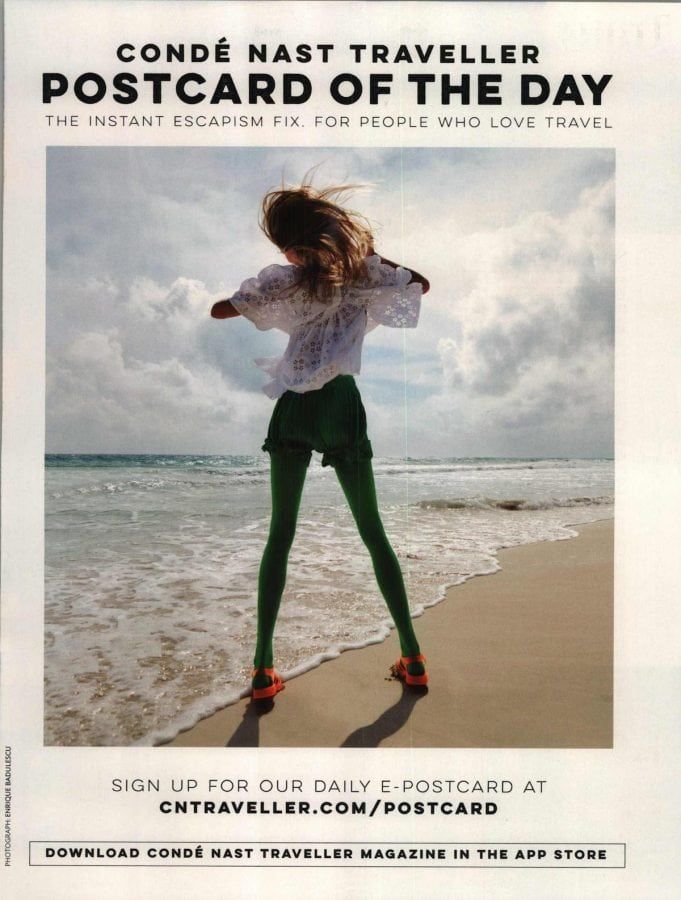 The watchdog also warned Condé Nast Publications to ensure future adverts were "prepared responsibly".
Conde Nast told the ASA that their 'postcard of the day' feature was a tool used to engage with current readers and newcomers to their website.
The firm claimed the ad was used to "entice" readers to go online and interact with "beautiful travel photography, interesting places to visit and new places to stay."
Conde Nast said the image in the ad was a still taken during a fashion shoot for a feature aimed at an older audience of Traveller readers.
The firm said that particular image, which was not used in the original magazine feature, was chosen for thes ad as it evoked a mood of escapism, with the model shown stretching towards the sun.
Conde Nast said the model was "very tall and slim" but was not posed for the shot as it was caught in a moment between other shots.
They acknowledged that the model's stance accentuated her height and slender legs but said that there were "no protruding bones" and that the model was "naturally slim and in proportion."
Conde Nast said that the clothes in the shoot were not worn to "accentuate or hide the model's body" and that the image reflected a "joyful holiday moment."
Glamour Magazine said internal house advertisements are run in good faith and the particular ad "did not represent body image or fashion".
They said that they took the comments made by the complainant on board and would "take care" when reviewing ad choices in the future.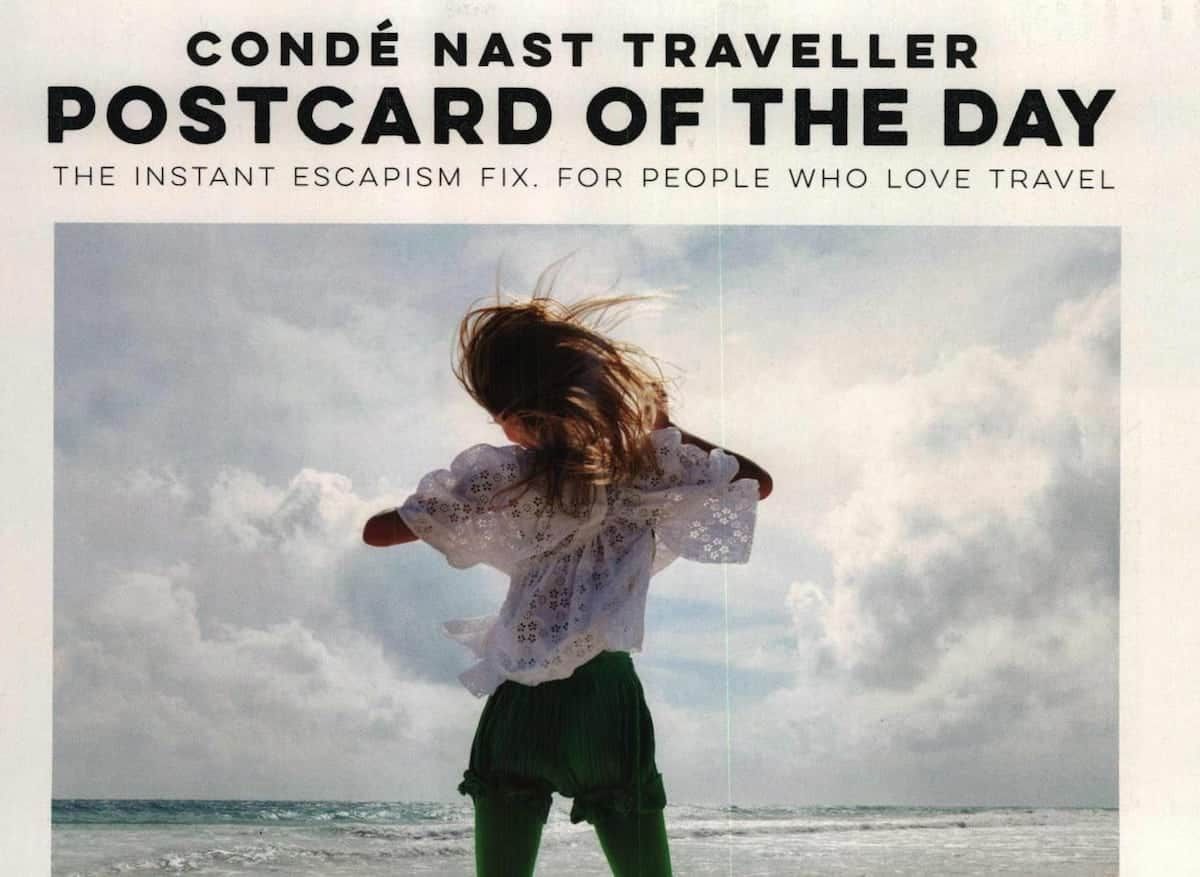 Bu an ASA spokesman said: "We considered that while the model appeared to be in proportion, the angle of the image drew attention to her slimness, particularly her legs which looked very long and thin.
"We also noted that she was part way through twisting and that the outline of her body could be seen through her top, emphasising the narrowness of her waist.
"We acknowledged that the ad was for a travel magazine and that its focus was not supposed to be on the model or her clothes; however, we considered that the model was the focal point of the image, therefore we concluded that the ad made the model look unhealthily thin and that the ad was irresponsible."
He added: "The ad must not appear in its current form.
"We told Condé Nast Publications to ensure that in the future their ads were prepared responsibly."
https://www.thelondoneconomic.com/food-drink/watch-teen-overcame-anorexia-to-publish-recipes-that-helped-her-recover/01/09/
https://www.thelondoneconomic.com/lifestyle/eating-disorder-held-me-down-now-im-climbing-the-world/09/07/