Drinking four cups of coffee a day slashes the risk of a premature death by almost two thirds, according to new research.
A study of almost 20,000 middle aged men and women suggested the world's most popular beverage protects against heart disease, cancer, diabetes and dementia.
Those who downed between three and six cups daily were less likely to die from any cause over a follow up period of around a decade.
Professor Miguel Martinez-Gonzalez said the finding adds to a plethora of "compelling" evidence that coffee boosts the heart, lungs, liver and brain.
The brew, enjoyed by millions as the perfect pick me up, is rich in plant chemicals called polyphenols, such as chlorogenic acid, that have antioxidant and anti-inflammatory effects that stave off illness.
Prof Martinez-Gonzalez said: "Indeed, previous discussions on the associations with a reduced risk of liver disease and type 2 diabetes have also suggested an anti-inflammatory effect may be particularly important in these conditions."
He revealed his as yet unpublished research in a roundtable report from the Institute for Scientific Information on Coffee (ISIC), which is funded by the industry.
Delegate Prof Arne Astrup, head of the department of nutrition at the University of Copenhagen, even suggested patients be advised to drink coffee to prevent cardiovascular disease or type 2 diabetes because the evidence is now so strong.
He also put forward the notion that, as research suggests that in the general healthy population coffee has no adverse effects, people can safely drink coffee if they like it, and do not need to change their consumption habits, provided they are not exceeding the daily recommended allowance.
He also suggested that some may turn to coffee to address issues like daytime tiredness, rather than addressing the underlying problem of sleep deficit.
Prof Martinez-Gonzalez, chair of the department of preventive medicine and public health at the University of Navarra, Spain, found for every extra two cups drank, death rates dropped by 22 per cent drop – rising to 30 percent among older participants.
The best results were seen in those drinking four cups. They had a 64 percent per cent lower risk of death during the study compared with those who never touched the black stuff.
Prof Martinez-Gonzalez said total coffee intake was obtained using a food
frequency questionnaire, and was recorded in small erving sizes of 50ml.
He said: "This included both caffeinated and decaffeinated coffee, although the consumption of decaffeinated was almost negligible.
"Coffee drinkers were grouped according to their level of consumption with the most
common level of consumption between one and four cups per day.
"The results suggest a reduction in all-cause mortality in relation to coffee consumption, at intakes of three to six cups of coffee a day. The association was particularly noted in participants aged over 55 years."
He added: "The addition of sugar to beverages was associated with a weaker effect on mortality than in those who did not sweeten their beverages."
Prof Martinez-Gonzalez said small espressos are favoured in Spain, whilst longer coffee beverages are preferred in northern European countries such as the UK.
The study involved 19,986 people who, at the start, provided detailed information about their dietary habits and lifestyle habits, and health.
Researchers from Hospital de Navarra then examined death rates in the group, with a total of 337 participants, or one in 60, dying during the period.
Those drinking coffee regularly had the lowest death rates, with the strongest links found among older participants.
The coffee typically drunk by his participants was espresso style coffee without added sugar or milk, and had not been filtered.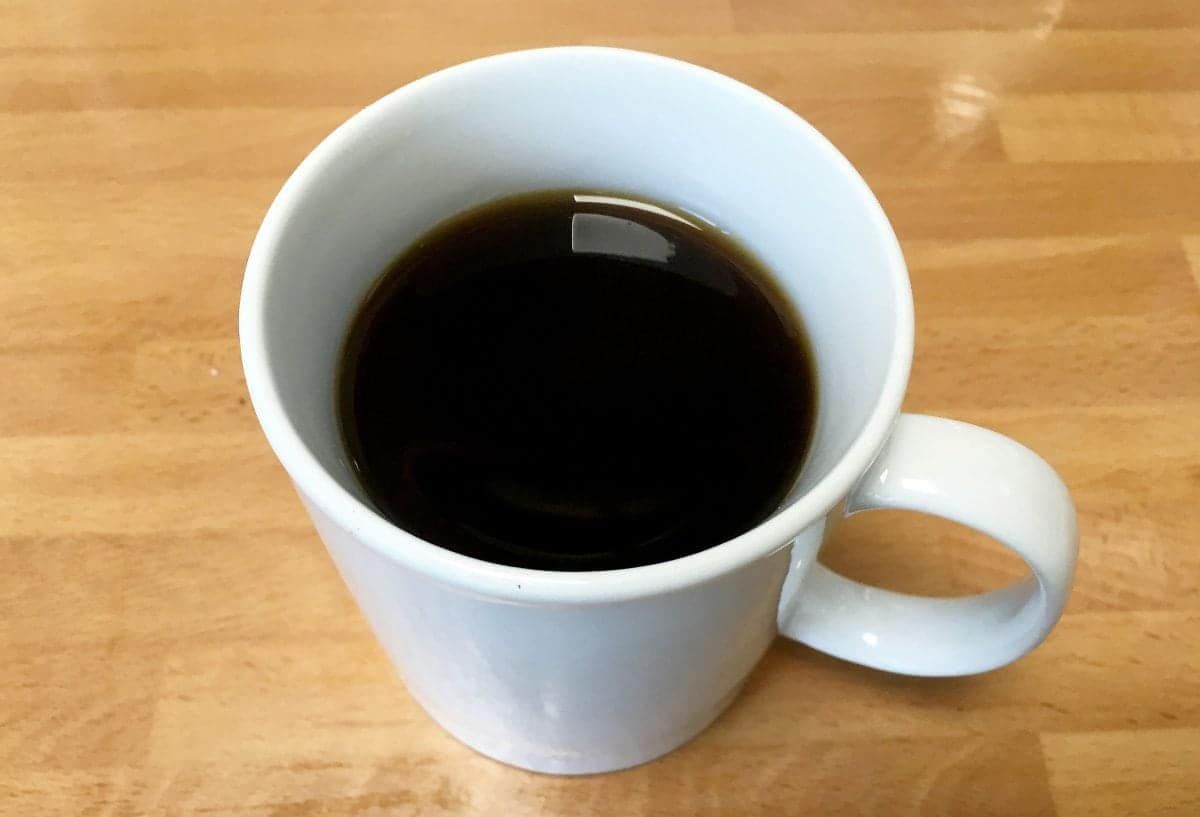 Prof Martinez-Gonzalez cited a US study earlier this year of around half a million middle aged and elderly Britons that found drinking seven cups of coffee a day – twice the amount recommended by the UK Food Standards Agency – cut death rates by 16 per cent.
Five previous studies from other countries between 2014 and 2017have suggested drinking coffee could cut premature deaths by between 12 and 37 percent.
Sian Porter, Consultant Dietitian and spokesperson for the British Dietetic Association, said: "Data on cause of death and years lived combined with life expectancy data can be a useful way to understand the general population's health, and is research frequently examined by health organisations to help inform policy to guide people towards healthier diets and lifestyles.
"The growing body of research on coffee consumption and all-cause mortality presents new data for consideration, although more evidence is needed to understand the association and mechanisms behind the results."
The researchers all agreed that so far studies have only been "observational", so coffee being the cause of reduced mortality has not been proven.
They added: "The growing body of research on coffee consumption and all-cause
mortality presents new data for consideration, although more research is needed to
understand the association and mechanisms behind the results."
ISIC is a not for profit organisation backed by major European coffee companies such as illycaffe, Nestle and DE Master Blenders.
By Ben Gelblum and Mark Waghorn