Summer is here and it's time to put aside the full coverage foundation and matte lipsticks.
As the temperatures rise, the makeup look becomes glossier, sun-kissed and far more glowing.
Follow these six easy steps to overhaul your beauty routine and achieve that healthy, flushed, no makeup makeup look perfect for sunny days and sultry nights.
Moisturise, moisturise, moisturise
The ideal summer skin is a smooth, glowing complexion with a healthy flush and no dry patches. A nightly skincare regime will help keep the flakes at bay.
Begin by cleansing your skin with a foaming cleanser. Soap and Glory Peaches and Clean Deep Cleansing Milk (£8, Boots) gets rid of any lingering makeup or dirt very nicely. Rub in a few drops of a face oil. Angela Langford Bloom and Glow Face Oil (£20.50, angelalangford.com) is a lovely product. The Chia seed scent is pleasingly summery, as is the oil's bright yellow colour. Seal in that hydration with a rich moisturiser like Bio-Extracts Moisturising Cream (£28, qvcuk.com) which gives the skin a good dose of moisture without clogging the pores.
In the morning, stick to a light moisturiser which won't leave skin looking greasy. Makeup artists around the world swear by Embryolisse Hydra-Mat Emulsion (£22, boots.com). Its gentle formula softens the skin but doesn't leave any oily residue. Foundation glides on a treat on top of this product.
Primer is potent
Primer, for the uninitiated, is a cream you rub onto your skin before applying your makeup. It provides a better base for your makeup and also helps it last longer.
If you have oily skin, primer is particularly important in the summer. Plump for a mattifying one, like the Essence You Better Work Gym-Proof Primer (£3.50, wilko.com). This product is sweat-proof, ensuring that your foundation and concealer will not slip and slide no matter how high the temperature soars. Handily, it also contains SPF 20 so your skin won't be ravaged by the sun.
If you are after that glowy summer makeup look – and who isn't? – a illuminating primer is a step you don't want to skip. The queen of illuminating primers has to be the MAC Strobe Cream (£25, maccosmetics.co.uk). This cult product is a pearly cream that coats skin with a glimmer. It shines through under foundation giving you that 'lit-from-within' look.
Choose the right foundation
A hot summer's day is not the best time to try out a full coverage foundation. During sultry weather, you want light foundations, BB creams and tinted moisturisers. My favourite foundation for the summer is the classic MAC Face And Body Foundation (£24.50, maccosmetics.co.uk). The lightweight but waterproof formula evens out the skin tone, gives skin a gorgeous dewy appearance but doesn't clog the pores or look cakey in any way. Apply with your fingers for a beautiful base.
If you are after a more heavy duty foundation, L'Oreal Infallible 24hr Longwear Liquid Foundation (£10.99, boots.com) is a great alternative – and cheaper. It also lasts longer on the skin than the MAC foundation.
Finally, if you have acne, you can still wear a light-weight foundation, just go in with concealer to hide spots, discoloration and dark circles.
Dust on that bronzer
You couldn't talk about summer makeup without mentioning bronzer. I'm addicted to the stuff. But I've learnt that with bronzer, the most important question is: matte or shimmer?
A matte bronzer, i.e. a bronzer with no glitter or shimmer in it, is perfect for a day look. Natural light is not forgiving and nobody wants chunks of glitter strewn across their cheeks in the office. Nars Bronzing powder in Laguna (£29, narscosmetics.co.uk) is the best bronzer on the market for a shimmer-free tan. You can also use it to contour and sculpt out those cheekbones.
A night out is an entirely different situation. Sitting outside drinking Aperol Spritzes on a sultry summer night definitely calls for a dusting of shimmer. Emani Copacabana Perfecting Face Duo Bronzer (£32, lovelula.com) is a great concept. The compact contains two shades: one shimmer, one matte. You can either mix them together for a deep, glistening tan or use one for the day and dust the other on for the evening.
A word of warning: if you go heavy with a shimmery bronzer, don't apply highlighter as well. There's only so much shimmer a face can take.
Prep the lips
Whatever the weather, nobody wants chapped lips. Ensure your pout is flake-free by applying Dr PAWPAS's Original Balm (£6.95, drpawpaw.com). It comes in a handy bright yellow tube, perfect to slip into your handbag and dab onto your lips throughout the day.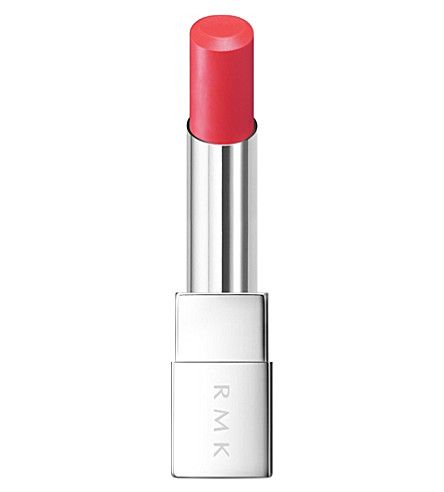 Go bold or go sheer
Summer is the perfect time to try out shades that just would not look right in wintry weather. When the sky is blue and the sun is beating down, slick a coral, a bright pink or even an orange (trust me, it looks spectacular with a tan and on darker skin tones) across your lips.
But my absolute favorite lip product this summer has to be the RMK Irresistable Glow Lips Lipsticks (£22, selfridges.com). Available in 12 shades, these lipsticks coat the lips with a delicious wash of colour. The high gloss formula leaves lips impossibly shiny but, like a balm, it also softens and is oh so comfortable to wear. You'll forget you're even wearing lippie.