With a lockdown currently in place, and with restaurants, bars and pubs forced to close for the foreseeable future, the food and drink industry has already suffered enormously. Fortunately, a great number of businesses are adhering to strict social distancing guidelines, yet operating handy wine delivery services throughout the UK. The first in a new series of alcohol delivery guides – these are the best wine delivery services operating through the COVID-19 pandemic.
Newcomer Wines
London-based Newcomer Wines is prioritising keeping its customers and team safe during these strange and uncertain times. A fast, delivery-only service is still offered, however, with over 250 wines and beers available. All wines are available for free next-day delivery (Monday-to-Friday), for orders of 6 bottles and above (within the M25), or 12 bottles and above outside of London. Further information can be found at Newcomer Wines' website.
St JOHN Wine
Although all of St JOHN's restaurants have been forced to close, St JOHN Wine is still operating, with a wide selection of French wines available for delivery in England and Wales. (Due to varying shipping costs, orders for delivery in Scotland can be made by emailing wine@stjohnwines.com). An assortment of mixed boxes are also available, including the 'St JOHN Mixed Case' or the 'Burgundy Blowout 6 Pack'. Free delivery throughout England for overs over £150, or £15 below, plus free delivery on orders containing three or more bag in box wines. No minimum order. Further information can be found on St JOHN's website.
The Winemakers Club
With both of their bars temporarily closed, The Winemakers Club are offering free delivery to customers within a two/three-mile radius of their Farringdon and Deptford sites, respectively. The wine list is posted on The Winemaker's Club website, changing daily to suit stocks. Orders placed by 2pm are available for same-day delivery, while mixed case discounts are offered: five per cent off six bottles, 10 per cent off 12 bottles. Orders can be placed by emailing shop@thewinemakersclub.co.uk. (London only).
Townsend
Whitechapel restaurant, Townsend, has launched a delivery service, offering delivery-friendly restaurant dishes and a selection of wines chosen to accompany the dishes. With bottles priced from £10, the list includes the likes of Fabrizio Vella's Bianco, and Jean Perrier et Fils' Abymes. Additionally, any bottle of wine ordered via the Townsend delivery service will come with a free glass of wine to be redeemed at the restaurant when they reopen. Further information can be found on Townsend's website. (London only).
Diogenes the Dog
Independent wine bar and shop, Diogenes the Dog remains open as a take-away only store, also offering free deliveries within a mile of their site on Rodney Road, Walworth. Moreover, a novel over-the-phone sommelier service is also operating, offering expert advice in hope of assisting customers in their wine choices. Further information can be found at Diogenes the Dog's website. (London only).
Shop Cuvée
North London restaurant and wine bar, Top Cuvée, has temporarily rebranded as Shop Cuvée. For locals, high-end ready meals are offered, as well as a range of cupboard essentials. While an assortment of natural wines and pre-batched cocktails are available across the UK, delivered within three-to-five days via CollectPlus. Further information can be found at Top (Shop) Cuvée's website.
Bar Douro
With Wine List Confidential having recognised the restaurant as having the best Iberian wine list in London, Bar Douro has launched an online wine shop, making a small selection of wines from their cellar available to buy and enjoy at home. Featuring over 30 wines and ports from across Portugal. Founder Max Graham has also curated a selection of wine boxes, including 'The Classic', 'The Explorer', 'The Natural', and 'Wine Enthusiast'. Orders can be placed at shop.bardouro.co.uk. Free delivery in England and Wales on orders over £150 or on wine boxes. Orders below £150 will be subject to a £15 delivery charge.
Quality Wines
Sister to The Quality Chop House in Farringdon, Quality Wines has launched a delivery service, delivering every Thursday. A number of wines are available, including a selection of mixed cases. Orders must be received by Wednesday at noon for next-day delivery (minimum order £60). Further information can be found at The Quality Chop House's website. (London only).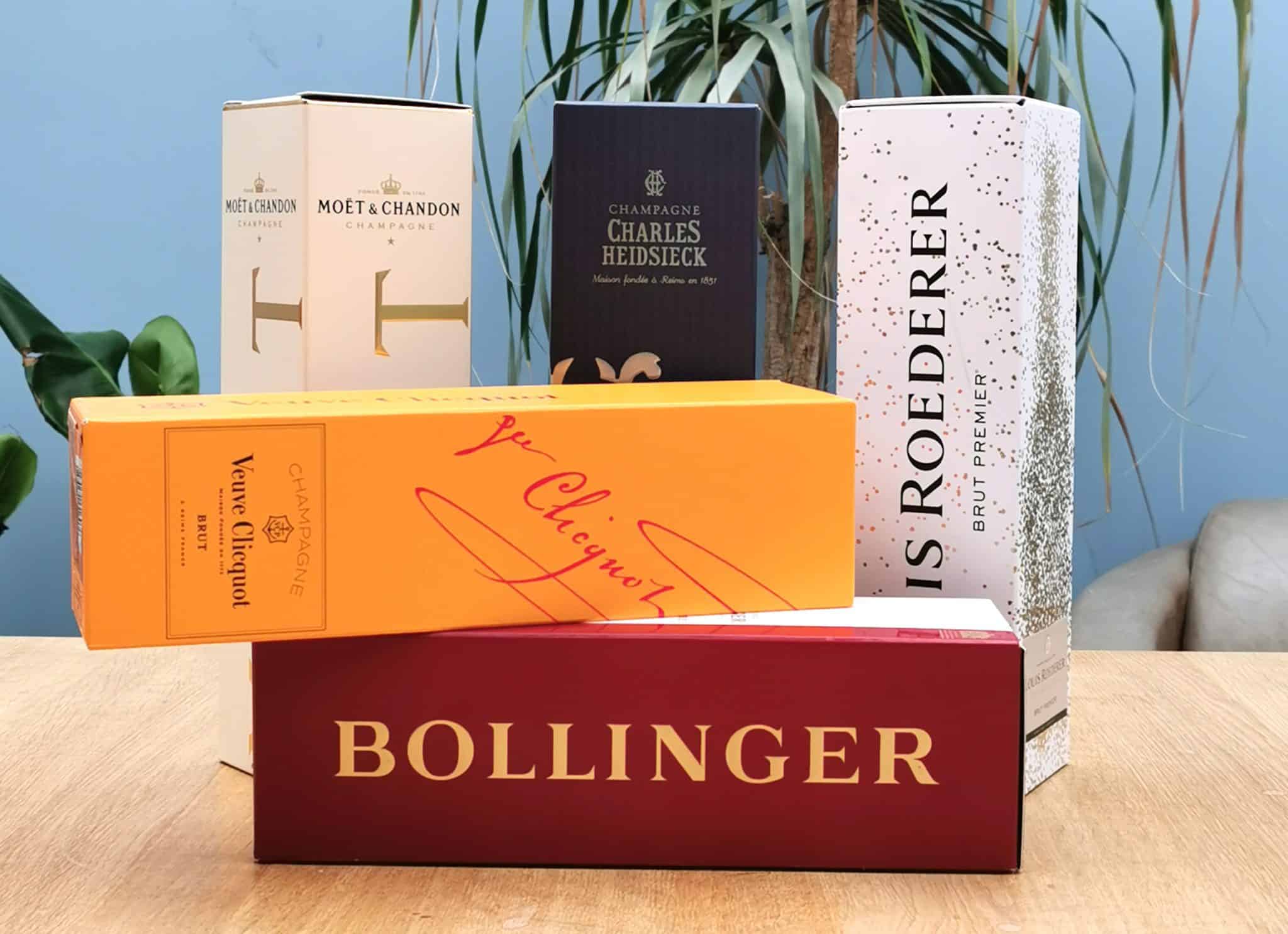 The Finest Bubble
Founded in 2014, The Finest Bubble was set up to provide a same-day Champagne delivery service in London, with over 500 Champagnes available, delivered within two hours, in London, or next-day for the rest of the UK. Moreover, The Finest Bubble has also launched a series of 'Friday Bubble' Instagram tastings, live from their Instagram account each Friday at 6:30pm GMT. Further information can be found at thefinestbubble.com.
Drop
An on demand delivery service from the team behind The 10 Cases in Covent Garden, Drop offers free same-day delivery across London. With a generously priced, interesting and constantly evolving list – with bottles priced from £8 – founders Ian Campbell and Will Palmer never buy more than 10 cases of any wine, and never list the same wine twice. The app also offers recommendations based on price, mood, and food pairings. Further information can be found on Drop's website. (London only).
Dynamic Vines
The UK's leading importer and distributor of premium organic and biodynamic wines, Dynamic Vines are continuing to deliver to private customers. Free UK delivery on orders of six bottles, or more. The shop's full, updated wine list can be downloaded here. Further information can be found at dynamicvines.com.
Armit Wines
Established in 1988, Armit Wines – one of the UK's leading Fine Wine Merchants – is continuing to deliver. Championing some of the most iconic wineries in the world, Armit Wines are also supporting The Drinks Trust Fund, aiding people of the drinks industry left in financial crisis as a result of Covid-19. For every order placed for delivery, Armit Wines will be donating £10 to The Drinks Trust, and customers can also pledge a further donation of £10, £15, or £20 at the checkout page of the website. Moreover, £10 will also be donated on every trade order over £250. Further information can be found on Armit Wines' website.
James Hocking Wine
Californian wine importer, James Hocking Wine, usually sells to top London restaurants yet has begun selling direct to consumers, with a free delivery service ranging from single bottles to cases for South Hampshire residents. Delivery further afield can also be arranged. Importing a portfolio of wines from some of California's most sought-after estates, James Hocking Wine offers a good selection of bottles, plus a "Lockdown California" case, priced at £99 (the trade price equivalent), featuring six bottles from some of the state's best loved wineries. Further information can be found on James Hocking Wine's website.
Berkmann Wine Cellars
For the first time in the company's 56-year history, Berkmann Wine Cellars has launched an initiative which allows consumers to enjoy restaurant quality wine in the comfort of their own home. What's more, Berkmann Wine Cellars has launched a new 'Help 4 Hospitality' campaign, delivering wine direct to customers with 12.5 per cent of the sale donated to the hospitality sector in an unprecedented show of support for hospitality businesses struggling during the Covid-19 lockdown. The donation can be used directly to aid the chosen hospitality outlet during this crisis (indicated by the voucher chosen on the site) or will be split between two charities supporting the hospitality industry: The Drinks Trust and Hospitality Action. Orders will be delivered within five working days, or next working day within London. Further information can be found on Berkmann Wine Cellars' website.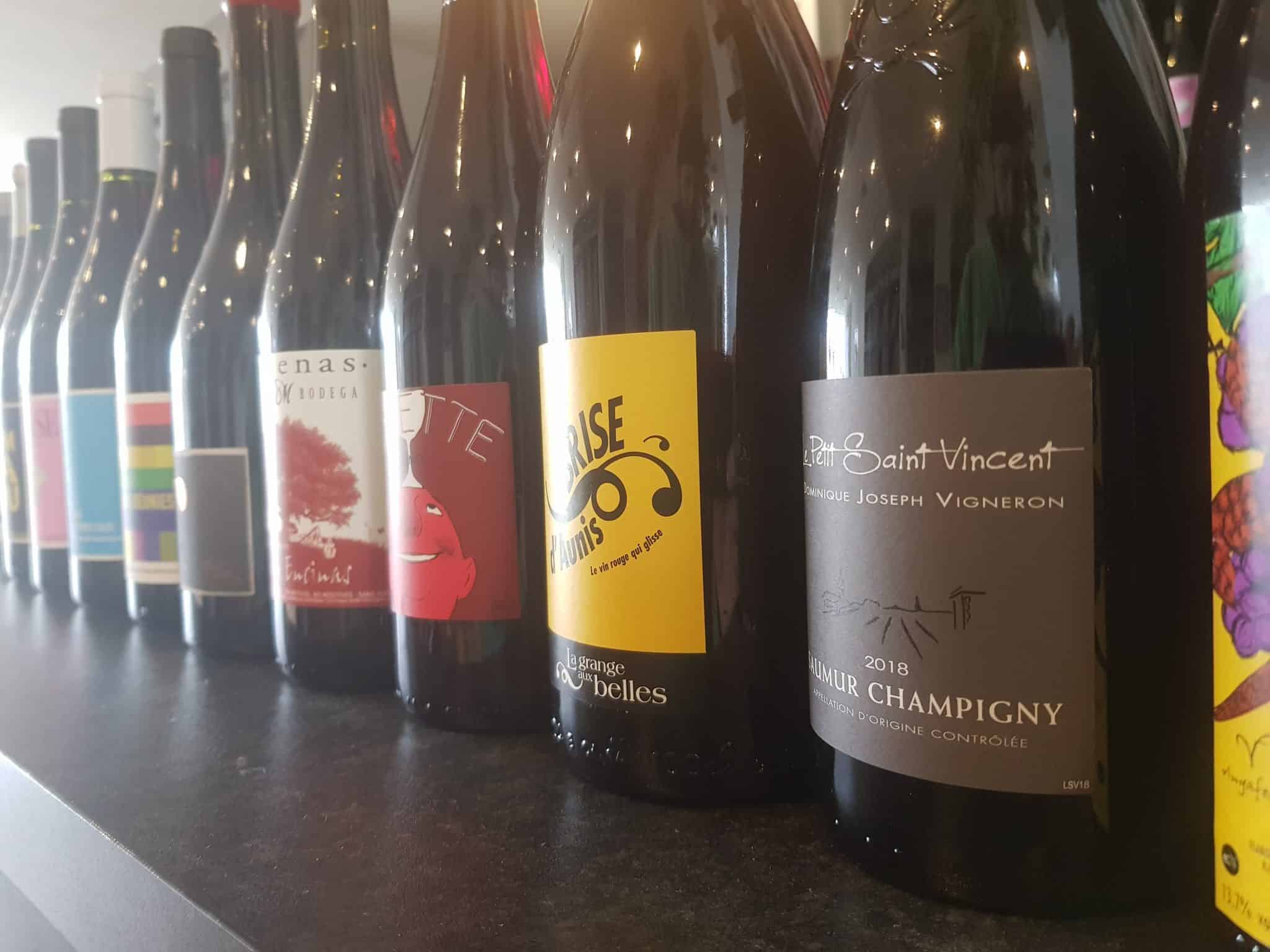 Highbury Library
A bar overlooking the Emirates Stadium, Highbury Library champions wines from small-scale producers focussing on high quality wines with minimal intervention in the winery. While closed for the foreseeable future, the bar has launched an online shop, offering a large selection from small-scale natural, organic, and biodynamic wine producers. Craft beers and soft drinks are also offered, while the website's chat service is on-hand to answer questions and provide wine recommendations. Free delivery is offered within a two mile radius of the bar (N5 1ND), or next working day delivery is available across the UK (£8, or free on orders over £150). Further information can be found at highbury-library.myshopify.com.
Salon Wine Store
The team behind Salon Wine Store in Brixton have launched a contactless delivery service of their low intervention, artisan wines. Dropped straight to customers' doorsteps, four mixed cases of six wines are available, priced from £70 – £210. Upon request, the boxes can also be tailored to tastes of the customer, whether that be a preference for white, red, orange or rosé, an interest in a particular style, region, grape, or even producer. Orders can be made by e-mailing info@salonwinestore.co.uk. Free delivery in South London. North, West and East London may be subject to a small delivery charge of £5. Nationwide delivery is also available, using UPS couriers (£10).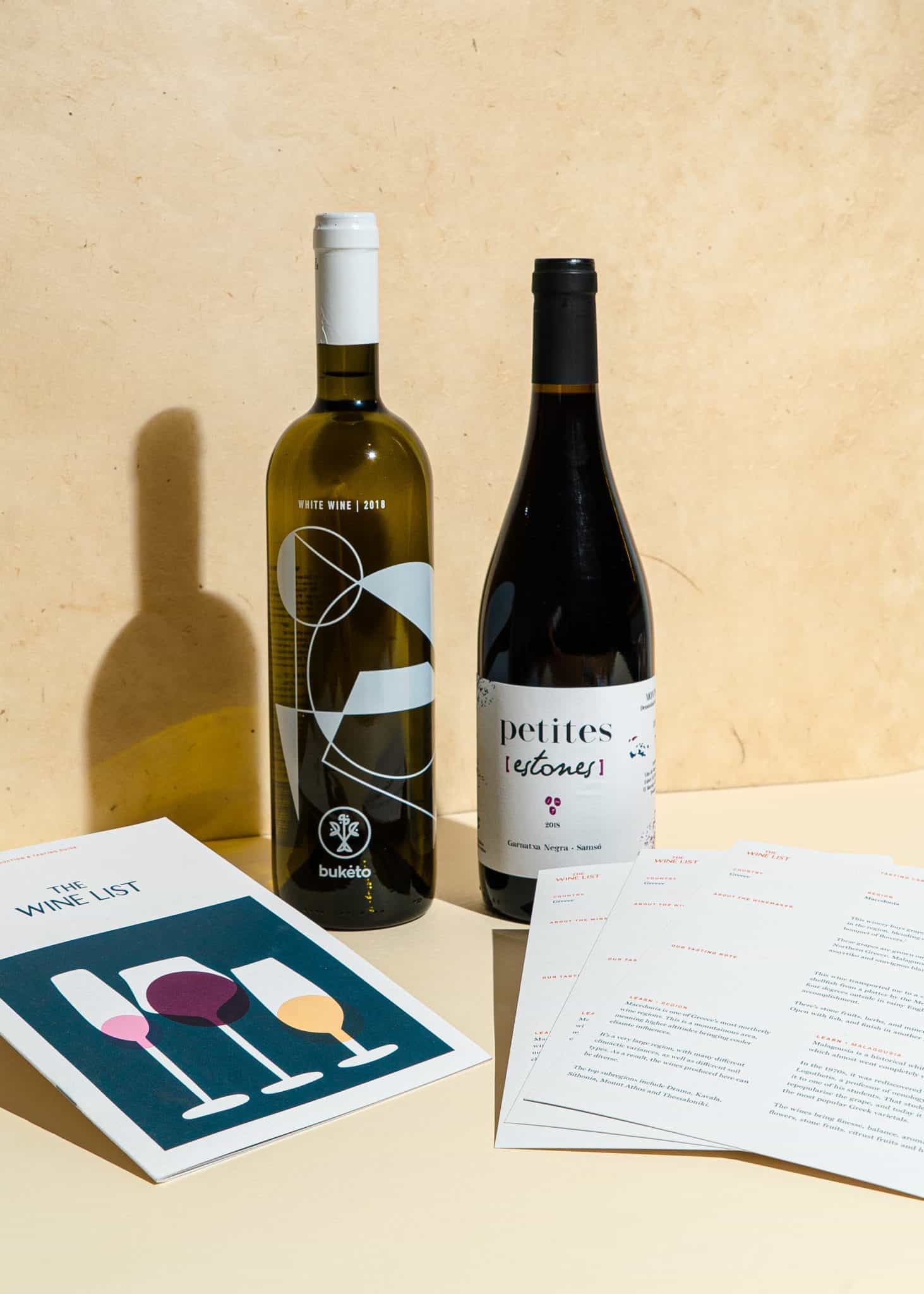 The Wine List
A new monthly wine course subscription, The Wine List allows amateur enthusiasts and those wishing to learn more about the wine they drink, to do so through tasting. Hoping to offer something refreshing for the modern wine drinker, The Wine List was set up as "an attempt to break down barriers and give people the confidence to understand and enjoy wine". Along with an initial 'Guide to Tasting', two bottles of wine are delivered each month, accompanied by interactive tasting cards guiding subscribers through the characteristics of each wine, ultimately giving individuals the chance to decipher their own verdicts while learning, stressing the subjectivity of wine. The Wine List subscription is priced at £32 per month (plus £7 post and packaging), including two bottles of wine and interactive tasting cards. Further information can be found at thewinelist.net.
More soon.
This article is currently in the process of being updated. Got a tip? Email food@thelondoneconomic.com, or tweet us @TLE_Food.
RELATED: London's best restaurants offering take-away and delivery during the COVID-19 pandemic