When it comes to indulging in a mouthwatering curry experience, few places can rival the diverse and vibrant culinary scene of London.
The city's multicultural essence has paved the way for an array of outstanding curry houses that cater to every taste bud and preference.
In this article, we will take you on a journey through the best curry houses in London, each offering a unique blend of aromas, spices, and flavors that will leave you craving for more.
Brick Lane – The Curry Capital of London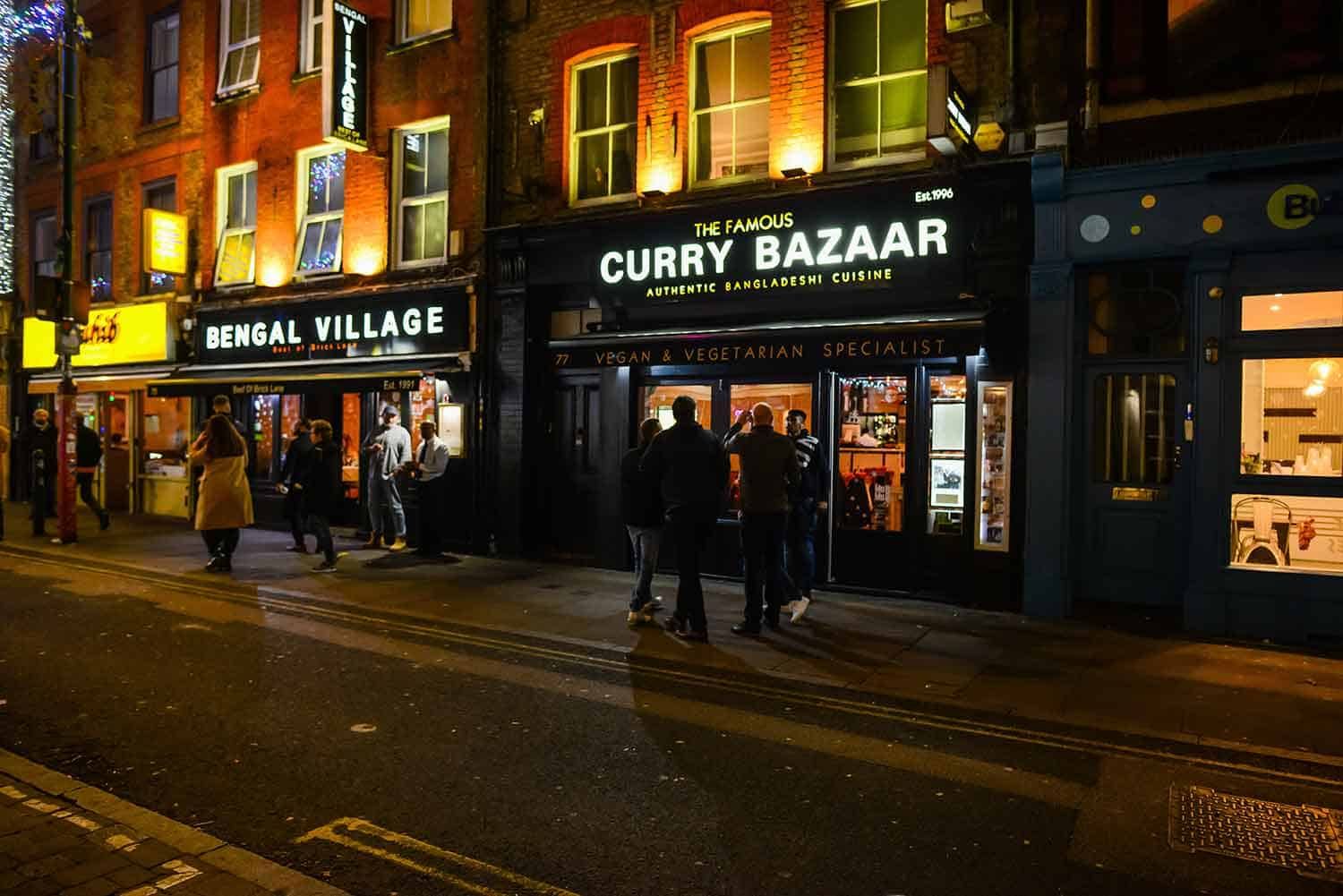 No discussion about London's curry houses would be complete without mentioning Brick Lane. Nestled in the heart of East London, this iconic street boasts a plethora of curry houses, each vying for your attention with their tantalizing aromas. From award-winning restaurants to humble family-run establishments, Brick Lane has it all. Sample the fiery delights of Aladin, indulge in the exotic flavors of Cinnamon, or savor the legendary curries of Tayyabs. The choices are endless, making Brick Lane a must-visit destination for any curry lover.
Dishoom – A Taste of Bombay
Transport yourself to the bustling streets of Bombay at Dishoom, a beloved curry house with multiple locations across London. Inspired by the Irani cafes of yesteryears, Dishoom combines nostalgic charm with delectable flavors. Feast on their signature dishes like the indulgent Chicken Ruby or the flavorsome Black Daal. The restaurant's attention to detail and vibrant atmosphere make it an ideal spot for a memorable dining experience.
Gymkhana – A Michelin-Star Curry Delight
For those seeking a curry experience with a touch of sophistication, Gymkhana in Mayfair is a culinary gem not to be missed. As a Michelin-starred establishment, Gymkhana elevates Indian cuisine to new heights. Immerse yourself in the rich flavors of their signature dishes like the Wild Muntjac Biryani or the mouthwatering Butter Chicken. The restaurant's elegant ambiance, impeccable service, and creative culinary presentations make it a true gastronomic delight.
Hoppers – Sri Lankan Spice Sensation
London's food scene wouldn't be complete without Hoppers, a renowned curry house showcasing the vibrant flavors of Sri Lanka. With its rustic interiors and lively atmosphere, Hoppers takes you on a culinary journey through the streets of Colombo. Feast on their famous egg hoppers, devour aromatic curries like the fiery Black Pork Kari, and relish the flavors of traditional Sri Lankan cuisine. Hoppers is a hidden gem that will leave you craving for more.
Lahore Kebab House – A Taste of Authenticity
Nestled in Whitechapel, Lahore Kebab House has been serving authentic Pakistani cuisine for over four decades. This unassuming restaurant is a favorite among locals and curry aficionados alike. Indulge in their succulent kebabs, flavorsome biryanis, and aromatic curries that have stood the test of time. Lahore Kebab House offers an authentic taste of Pakistan, with dishes that will transport you to the bustling streets of Lahore.:
Benares
Michelin-starred Benares showcases refined dishes using high-quality British ingredients enlivened with authentic Indian spices and techniques. With a striking attention to detail, the menu is both refined and archetypal yet pleasantly revitalising.
Manthan
A new restaurant from the team behind Kutir, Manthan serves elegant Indian food with particular emphasis on the flavours of Madyha Pradesh. This place is a true celebration of outstanding contemporary cooking. Proof that Indian cuisine is easily amongst the world's most sophisticated and refined.
Natak
A casual Indian restaurant in Limehouse, Natak serves classic Indian food embellished with feint contemporary flourishes, all available for delivery via UberEats, Deliveroo, Just Eat, and Slerp.
Pali Hill
Pali Hill is the first London venture from Azure Hospitality, one of India's most successful restaurant groups. The restaurant takes its name from one of the oldest neighbourhoods in Mumbai – well known for its apartment 'building societies' filled with home kitchens serving regional and traditional dishes, often sent to other flats for neighbours to share.
London's curry houses offer a culinary voyage like no other, showcasing a melting pot of flavors, spices, and cultures. From the vibrant streets of Brick Lane to the refined elegance of Michelin-starred establishments, the city's curry scene has something to please every palate.
Whether you're a spice lover, a fan of aromatic curries, or simply seeking a culinary adventure, London's best curry houses are sure to leave you with a memorable and satisfying experience. Embark on this flavorful journey, explore the diverse curry offerings, and let your taste buds!
You may also like: The ultimate guide to London's best caffs (not cafes)