After Christmas and the New Year, you're probably fed up of big meals and eating out. Going out to eat can sometimes feel like too much effort so, for these occasions, there's always the trusty takeaway to fall back on. However, if you're looking for something new and exciting for 2017, here's our recommendations for where to eat in London this year.
Six Storeys – Soho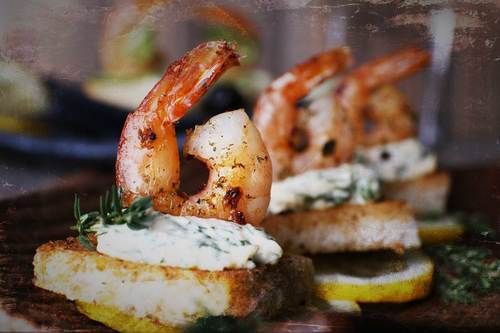 Located in the heart of Soho, this new bohemian restaurant is due to open its doors this month, and is preparing to provide a curiously unique experience for its guests. The ground floor features a Lobby Bar with a variety of cocktails and wines on offer – 72 hour fig infused liqueur and apple pie martinis are among those rumoured to be available. Going up a floor will take you to the Parlour where you can enjoy Victorian themed food and drinks on the sofas or head up to the second floor for a more formal 'sit-down' meal. The final two storeys are reserved for private parties where guests can enjoy the stunning views over Oxford Street and Soho. As for the menu, it is set to leave a big impression so if you fancy trying sloe gin jelly and peanut butter pudding then don't miss out on a visit to Six Storeys.
Six Storeys opens in January 2017 and can be found at 11 Soho Square, London W1D 3QE
L'Antica Pizzeria da Michele – Stoke Newington
The famous L'Antica Pizzeria da Michele in Naples, coming in at number 8 on Daniel Young's top 20 pizza places in the world, is opening a branch in London. The son of the Naples' branch director has planned a visit to London during the run-up to the launch of the new restaurant, especially to make sure that the pizzas are up to the standard of the Naples originals. You can expect traditional and authentic Italian pizzas along with special dishes and wines from the Italian region of Campania.
L'Antica Pizzeria da Michele is set to open in January 2017 and can be found at 125 Stoke Newington Church Street, London N16 0UH
StreetXO – Mayfair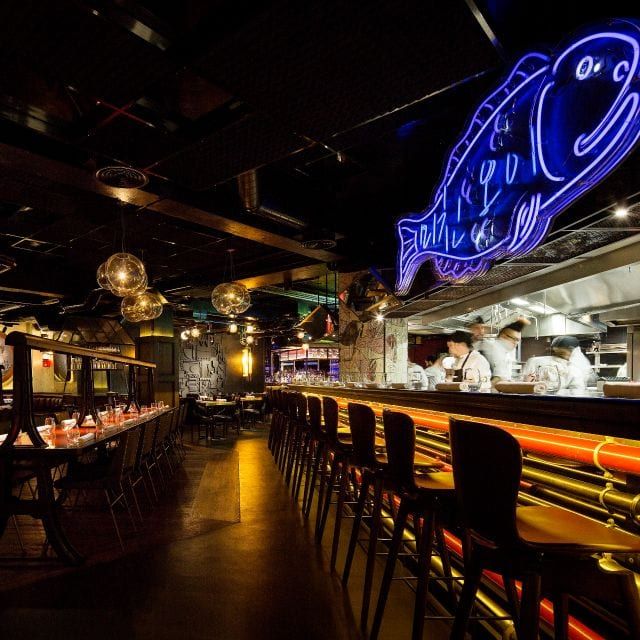 2016 saw the opening of Michelin star chef David Munoz's StreetXO, two years after it was originally announced. However, it was definitely worth the wait. The Spanish chef opened DriverXO in Madrid in 2007 which had gained 3 Michelin stars and an eight-month waiting list by 2012. For his London restaurant, food is inspired by European, Asian and South American cuisines and includes Pekinese dumplings served with crunchy pig's ear and strawberry hoi sin sauce, and a steamed club sandwich with ricotta cheese and fried quail egg. According to the Evening Standard the dumplings "pack an impressive burst-and-crunch punch" so you won't be disappointed by what you find here. Of course, the cocktails here are just as much of a performance as the food, including The Smoker USA, an interesting concoction made with lime juice, cola, cranberry juice, mandarin tea and ginger, and The Japo Jerez which is served with a flamed shrimp on the side.
StreetXO is open now and can be found at 15 Old Burlington, London W1S 2JL
Tandoor Chop House – Covent Garden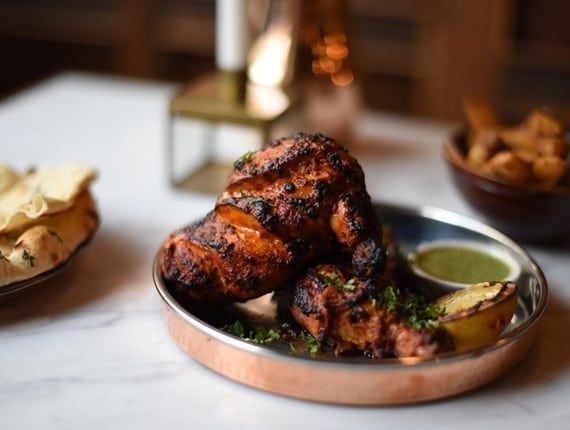 Another recent opening is the Tandoor Chop House, a fusion of a North Indian communal eatery and classic British chop house. Guests can socialise over a few drinks and some enjoy some fine Indian cuisine including tandoori masala chicken and amritsari lamb chops. Most of the cooking is done in the restaurant's three big tandoor ovens which certainly draw a lot of attention from diners. What's nice is that half of the tables are reserved only for walk-ins, so if bookings are already full you can always just turn up and there should be tables available.
Tandoor Chop House is open now and can be found at 8 Adelaide Street, London WC2N 4HZ