A vegan pie has been crowned Supreme Champion at the first time of asking at the hotly contested British Pie Awards.
The world-renowned Awards, which take place in the Rural Capital of Food, Melton Mowbray, saw close to 900 pies entered from a staggering 176 producers in a battle to be named "Pie of Pies".
The Awards mark the grand crescendo of British Pie Week (4th – 8th March 2019) each year.
The Curried Sweet Potato and Butternut Squash Vegan Pie, made by Butcher, Jon Thorner's Ltd, was commended by Head Judge Colin Woodhead for its moist and well-balanced filling: "There are a number of challenges to making a good vegan pie and this has cracked it. The pastry was exceptional with a crispness that complimented the filling."
The Somerset-based farm shop opened in 1979 and has been baking hand crimped pies since 2005, priding itself on using locally sourced, high quality produce.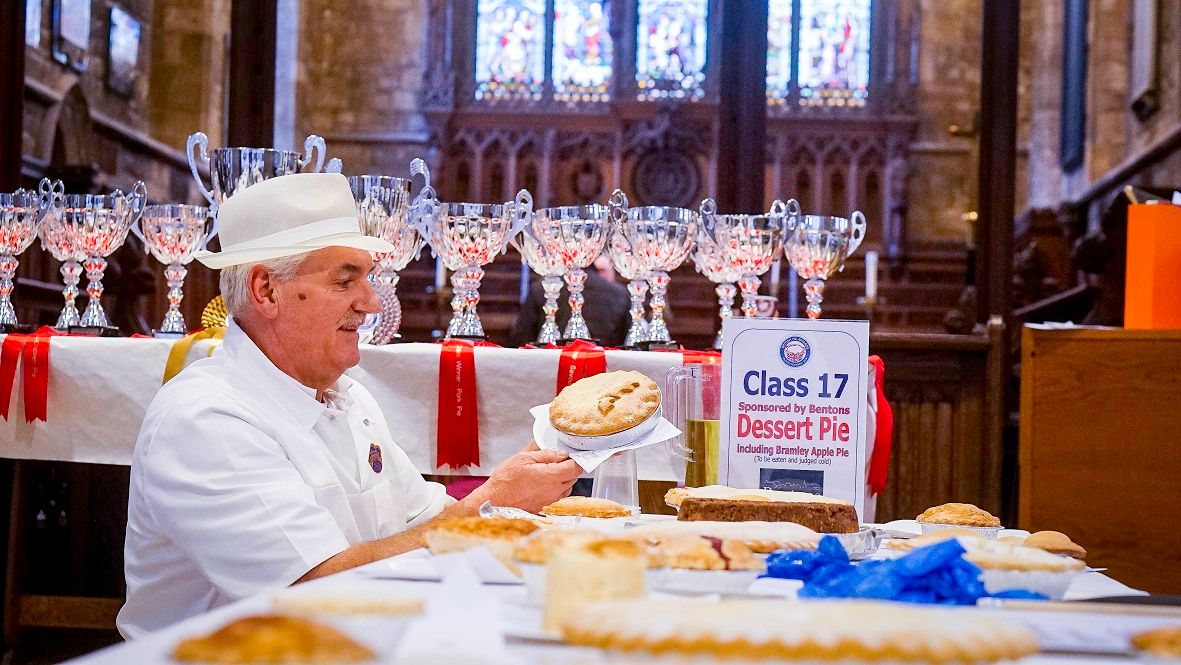 The Vegan Pie Class was a brand-new category for 2019 and received the second highest number of entries with a total of 68 pies in the running to be crowned Class Champion, as well as going through to be considered for overall Supreme Champion of the 2019 Awards. Coincidentally, this year marks the 75th anniversary of the founding of the Vegan Society in Leicester – less than 20 miles from Melton Mowbray – and the coining of the word "Vegan" by founder Donald Watson.
This year's British Pie Awards consisted of 23 pre-assigned classes that professional bakers, butchers and chefs can submit their "pie-fect" creations to; from a traditional Steak and Ale Pie Class to a Free From Pie and even a Pasty Class. Each class is awarded a Class Champion for that category and Highly Commended runner's up.
This year's "specialist class" championed another of the nation's favourite staples: the Fish & Chip Shop Pie. A Steak and "Scale" Ale Pie by The Cods Scallops fish and chip shop restaurant in Nottingham was awarded Class Winner.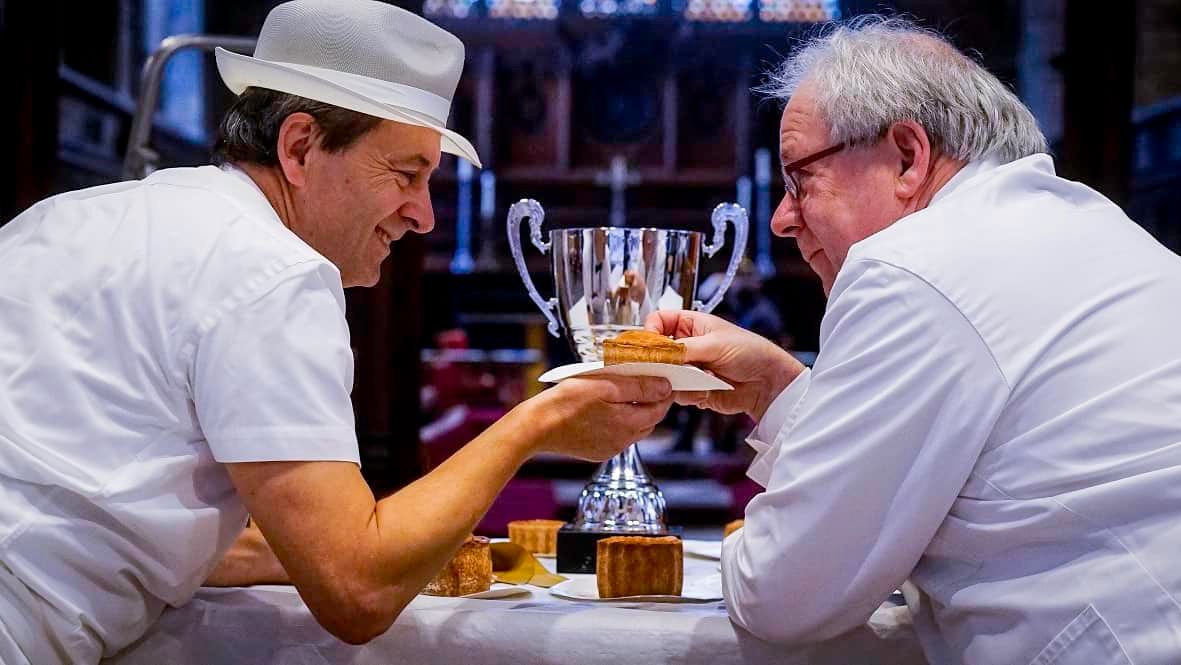 With Brits eating around £1billion-worth of pies each year, the Awards is a delectable celebration of the rich heritage of the British pie. Aiming to promote protected regional specialities, as well as shining the spotlight on excellent British produce, the Awards welcomes producers, large and small, from all over the UK to enter their pastry-shrouded creations.
Matthew O'Callaghan, Chairman of the British Pie Awards, said: "This year's Supreme Champion was outstanding and well deserving of the accolade. From its very appearance on the judging tray you knew it was going to do well and it didn't disappoint when it was opened and tasted. This pie isn't just for vegans, it's a pie for everybody. With this award we can truly say that veganism is now entering the mainstream of British food."