Fans of Prodigy frontman Keith Flint will embark on a pilgrimage to the legend's former country pub in a tribute to the music star tomorrow (sat).
Keith Flint, 49, was found unconscious at his rural home on the outskirts of North End, near Chelmsford, Essex ,on Monday morning and was soon after pronounced dead by paramedics.
Band mate Liam Howlett later wrote on the group's Instagram page that he was "shell shocked" after Keith "took his own life".
Today (fri) it emerged that Keith's supporters plan to gather at the Leather Bottle in nearby Pleshey, which Flint saved from closure in 2014 and ran for around two-and-a-half years.
The vigil comes as a coroner will formally open an inquest into the death of Flint who is believed to have been found hanged at his £1.5m home.
The opening hearing will be held this Monday at 9.30am at Seax House in Chelmsford, Essex, and led by senior coroner Caroline Beasley-Murray.
Current Leather Bottle landlord Robert Reilly said admirers of the 90s electronic music idol had been arriving at the pub all week since the news of his death on Monday.
Mr Reilly said he had been approached by fans asking if it was okay to come to the pub this weekend to pay tribute to their idol.
He said "There's quite a few fans coming this weekend far as I know.
"The phone has not stopped ringing all week. It's just been crazy.
"There have been people coming from all over.
Yesterday we had people from Oxford and someone on Tuesday said they had come from Poland.
Asked if anybody had left flowers or other tributes to Flint, he said: "Not at the moment but apparently that's meant to be happening this weekend."
Asked if the pub planned a special commemoration for the singer, Mr Reilly said: "At the moment we haven't planned anything because friends and customers are still grieving.
"We don't know whether to do something quiet and private at the moment.
"It's happened so quickly if you know what I mean."
The Leather Bottle will be open from 12pm to 11pm on Saturday, and from 12pm to 10pm on Sunday.
Keith was well-known amongst the local residents at the pub, who described him as a "very likeable guy" and "interesting character".
The singer often sat and drank with his customers and occasionally came back to the village, which is just a 10-minute drive from his home.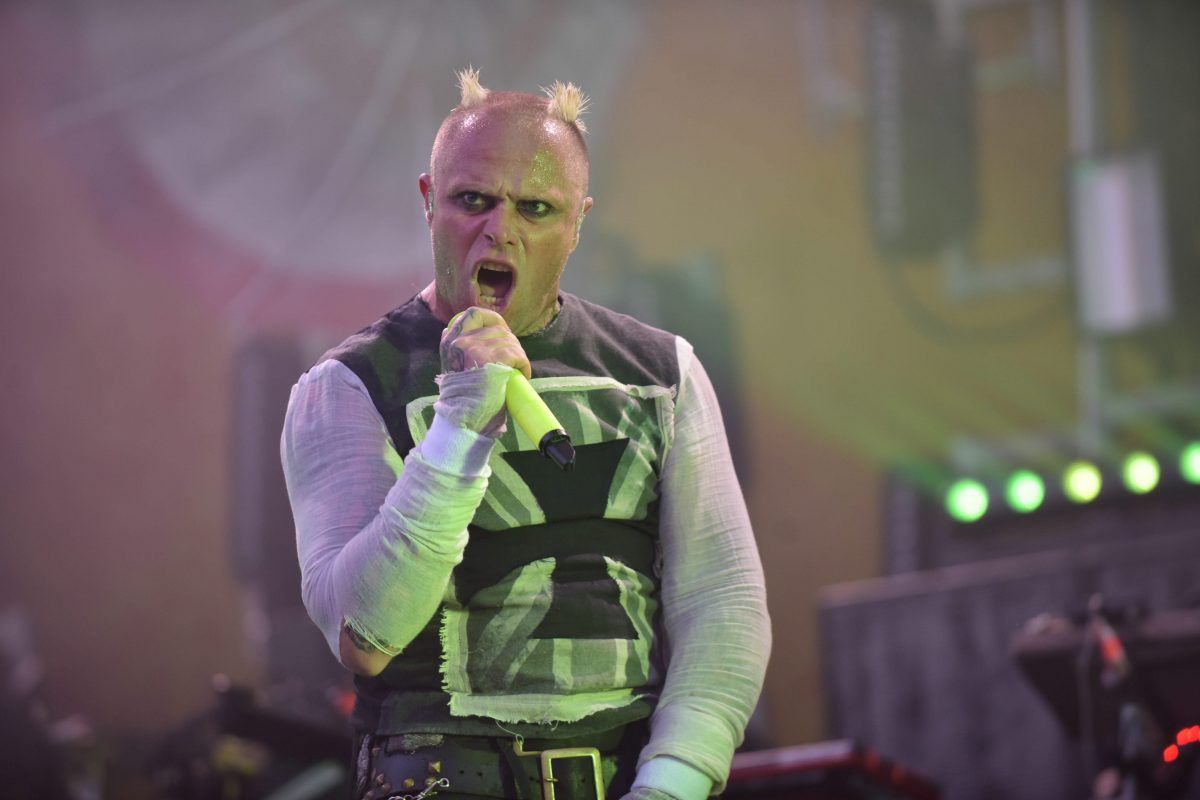 Speaking shortly after news of Flint's death 70-year-old Thelma, who asked for her surname not be revealed but who is a local resident in Pleshey, said: "We liked him immensely.
"We got on well with him when he had the pub.
"It's tragic because he was a really nice guy.
"We had a picture with him – he's wearing that hat because he's got his hair in horns underneath.
"It's just so sad – he will be missed."