By Jaime Fernandez, The Spanish Wine Junkie
It's officially rosé weather in the UK this week!  With temperatures predicted to reach the dizzy heights of 30 degrees in London alone.
So put down that beer, give the Aperol Spritz a day off, and check out this perfect selection of rosé wines The Spanish Wine Junkie has reviewed to get you through the week.
"The quality and variety in rosé wines has increased dramatically over the past few years.
"Whilst the fruity, medium-sweet rosé wines of the past such as Mateus Rosé and the American blush wines have never helped its image, rosé wine is finally trendy again!"
But what has been the driving force behind this?
With Majestic wine and Sainsbury's both reporting 15-16 per cent sales increase in rosé wines, it's clearly a product on the up.
"The benefits are clear; drinkability, low price points and celebrity endorsements (Brad and Angelina own Chateau Miraval in Provence and produce an award winning rosé wines).
"But the main reason for the resurgence however, has centred around the addictive world of Instagram."
From clever re-branding by wineries and picture perfect rosé colours, these wines are regularly seen in bright and bold photo arrangements from wine 'influencers' around the world.
Just take a few minutes to glance over the Instagram page of @yeswayrose and you'll get the picture.
"Spain might not be the first country you think of when you think of rosé, but bear with me, they are producing some amazing rosé wines in a wide range of styles and value."
Here's our top 5 Spanish Rose's you need to be drinking this summer:
Pago Casa Gran – Falcata Rose 2017 (£9.95) – Organic rosé wine from Sunny Valencia.
Valencian winery Pago Casa Gran are creating some amazing value wines and their organic rosé is probably the best of the bunch.  A blend of Monastrall and Syrah it is a sharp and dry wine with a beautiful pale salmon colour.  Wonderful aromas of rose petal, tangerine and orange blossom with flavours of ripe strawberry, cranberry and a touch of clementine.  The wine is perfectly balanced with great acidity making this a dangerously easy drinking bottle.  Available for less than £10 at Vino Vero in Leigh on Sea, Essex.

Adegas Alma Das Donas (£10) – A Galician masterpiece from an artisanal bodega in the heart of Ribeira Sacra.
Alma Das Donas are one of my favourite wineries at the moment based in the Ribeira Sacra region of Galicia in north-west Spain.  It's a unique and historic region of Spain that is more akin to rural Ireland than stereotypical Spain.  This is a brand new wine, named after the owners' daughter Lola.  It is made from 100 per cent Mencia, a grape indigenous to Spain but currently gaining popularity throughout the wine world.  A wonderful dry rosé with 2 distinct layers.  There's subtle but rich fruit flavours of strawberry, pomegranate, confected orange and lemon peel.  This is over-arched with a fascinating mineral background, slight wet stone and a touch of fragrant herb.  Available direct from the winery.

López de Heredia Rioja Rosado Gran Reserva Viña Tondonia 2008 – A rare and unique Rioja wine from an iconic Spanish winery. (£126 a pack for 1 Rosado and 5 Tondonia Rioja)
One of the most iconic wineries in Spain, R. Lopez de Heredia is based in the Rioja region and has just released their 2008 Rose wine.  Only produced in certain years, it was last released back in 2000.  Barrel aged for 4 years in American oak and bottle aged for a further 6 meaning it's a 10 year wait before we get to taste these exclusive wines.  An interesting blend of Garnacho (60 per cent), Tempranillo (30 per cent), and Viura (10 per cent), this is probably one of the most unique rosé wines in the world.  The 2008 is a complex mix of sweet spice, cinnamon, and almond but with a floral and fruity overtone with dried rose petal, citrus and cranberry.  Wonderful acidity and a finish so long you'll taste the flavours long after the bottle is finished.  This new release is an extremely hard to find wine and generally only available as a package alongside the Tondonia Rioja Reserva. Be quick though, some packs still available at Vinissimus.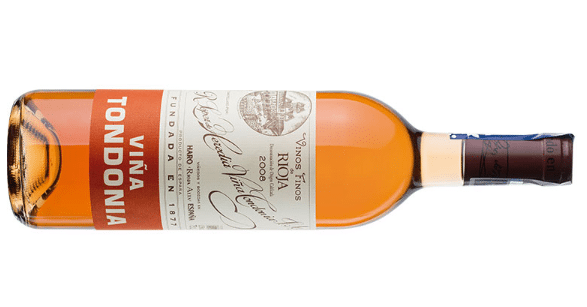 Celler El Masroig – Les Sorts Rosat 2016 (£9) – Fruit-filled rosé packed with strawberries and cream.
If you're a fan of sweeter tasting rosé then this is the wine for you.  Produced in Montsant, a relatively unknown area of Spain, it is located within Catalonia in the North-East of Spain.  A more traditional Spanish rosé this wine is made from Grenache (garnacha in Spain) and has a bright and almost deep rosé colour.  The aromas are luxurious and rich, dominated by strawberry with subtle tropical fruits.  The theme of ripe strawberries continues to the palate supported by rose petal and pastry; think strawberry and cream sweets and you're pretty much there!  Great value wine, available in-store at Brindisa.
Bodegas Jaume Serra – Heretat El Padruell Rosado Cava (£38.25 for a case of 6) – A sparkling Cava rosé that could be the bargain of the year.
If you prefer a touch of bubbles in your rosé wine we also have you covered.  Spanish Cava is produced in the same way as Champagne but generally provides far better value without having to compromise on quality.  This Roasado Cava is produced in Penedes just an hour south of Barcelona by Bodegas Jaume Serra.  A blend of indigenous grape Trepat (90 per cent) and Pinot Noir (10 per cent) this is one of the best value Cava's you can find.  Wild strawberry, cranberry, rhubarb all wrapped together with subtle herbs and soft bubbles.  It's an extremely versatile wine that works well on its own or with a variety of dishes.  Currently on offer at Marks and Spencer for the ludicrous price of £6.38 when buying a case of 6.
RELATED 
https://www.thelondoneconomic.com/food-drink/wine-of-the-week-the-owl-the-dust-devil/24/05/
https://www.thelondoneconomic.com/food-drink/top-5-uk-vineyards-of-2018-revealed/02/05/