With the impact of the coronavirus pandemic having placed extraordinary strain on thousands of businesses, the food and drink industry has suffered enormously. Fortunately, a number of businesses have continued to operate with renewed focus on retail and delivery, while adhering to government guidelines. These are the best spirit and cocktail delivery services operating through the COVID-19 pandemic.
HACHA Cocktail Delivery
A destination agaveria bar with an evolving list of tequilas, mezcals and lesser-known agave-based spirits, HACHA have become particularly renowned for their agave flights and their signature 'Mirror Margarita', which won Cocktail of the Year at the CLASS bar awards. Recommended served simply over ice, the bar has batched the cocktail in 50cl bottles (equal to four large serves), now available for nationwide delivery within 48 hours (Monday – Saturday) when ordered via HACHA's website. A non-alcoholic version of the drink is also now available, alongside Negroni and Martini reworks with an agave base spirit.
Milroy's
London's Original Whisky Specialist, Milroy's of Soho and their new site Milroy's of Spitalfields, have launched a nationwide Drams-to-your-Door delivery service, offering whisky lovers across the UK unprecedented access to their selection of the world's best whiskies. The team have used their knowledge to compile a collection of flights. Each flight contains three 30ml drams, in both introductory and premium pairings.
Also renowned for their in-store tastings, Milroy's has also launched 'Tastings at Home', offering whisky tastings for all levels, accompanied by a live virtual tasting from one of Milroy's' whisky experts, as well as personalised virtual consultations via Zoom. Further information can be found on the Milroy's website.
The Proofing Room Cocktail Delivery
In addition to Milroy's' Drams-to-your-Door, the team behind the Milroy's bars, The Vault in Soho and The Proofing Room in Spitalfields, have launched a cocktail delivery service. The Proofing Room's cocktails are available in bottles, serving two. All are available for no-contact delivery across the UK. Orders can be placed on The Proofing Room's website.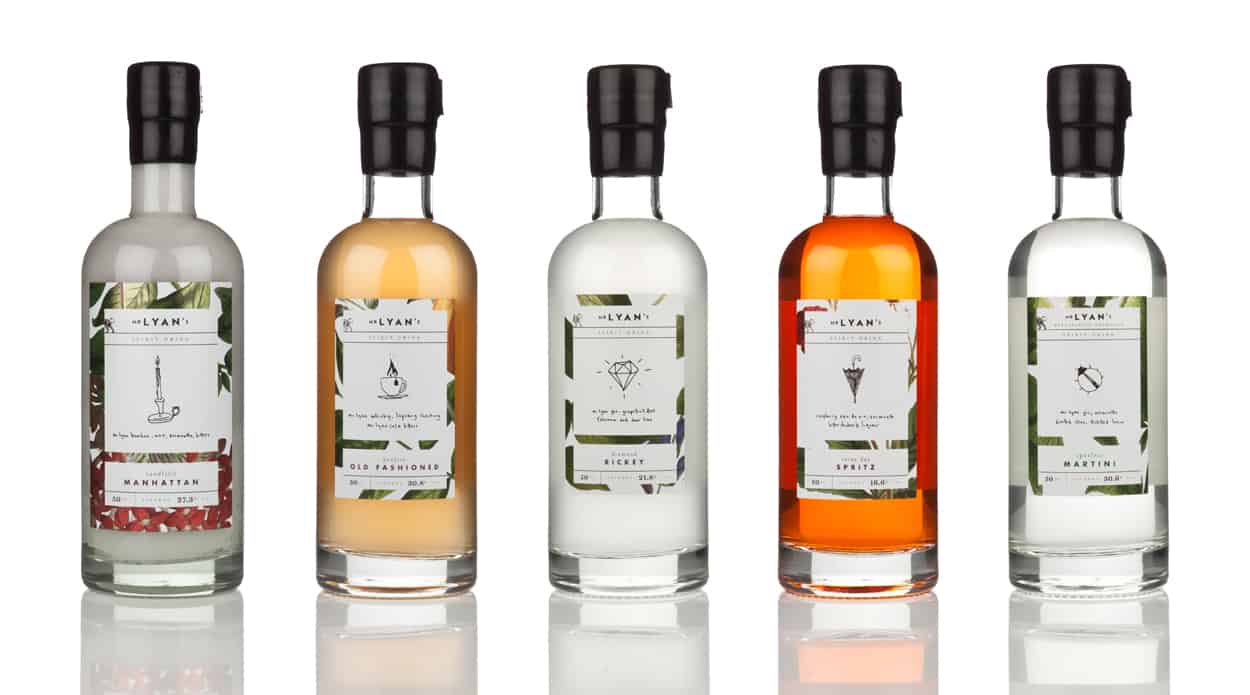 Mr Lyan Bottled Cocktails
Award winning bartender Ryan Chetiyawardana, AKA Mr Lyan, has bottled a selection of his best-loved cocktails, including his 'Spotless Martini', made with Mr Lyan gin, vermouths, distilled olive and distilled lemon. All are available for delivery via Master of Malt.
Cocktails by Lollipop
An immersive hospitality group, Lollipop has launched 'Cocktails by Lollipop', offering bar-quality cocktails to customers' homes via a new delivery service, 'gulp.' Mixed and bottled in London, following all safety advice, the cocktails are delivered all over the UK, accompanied by garnishes. Individual bottles are available, as well as boxes of six or 12. A monthly subscription box is also available. Orders can be placed at lollipopup.co.uk.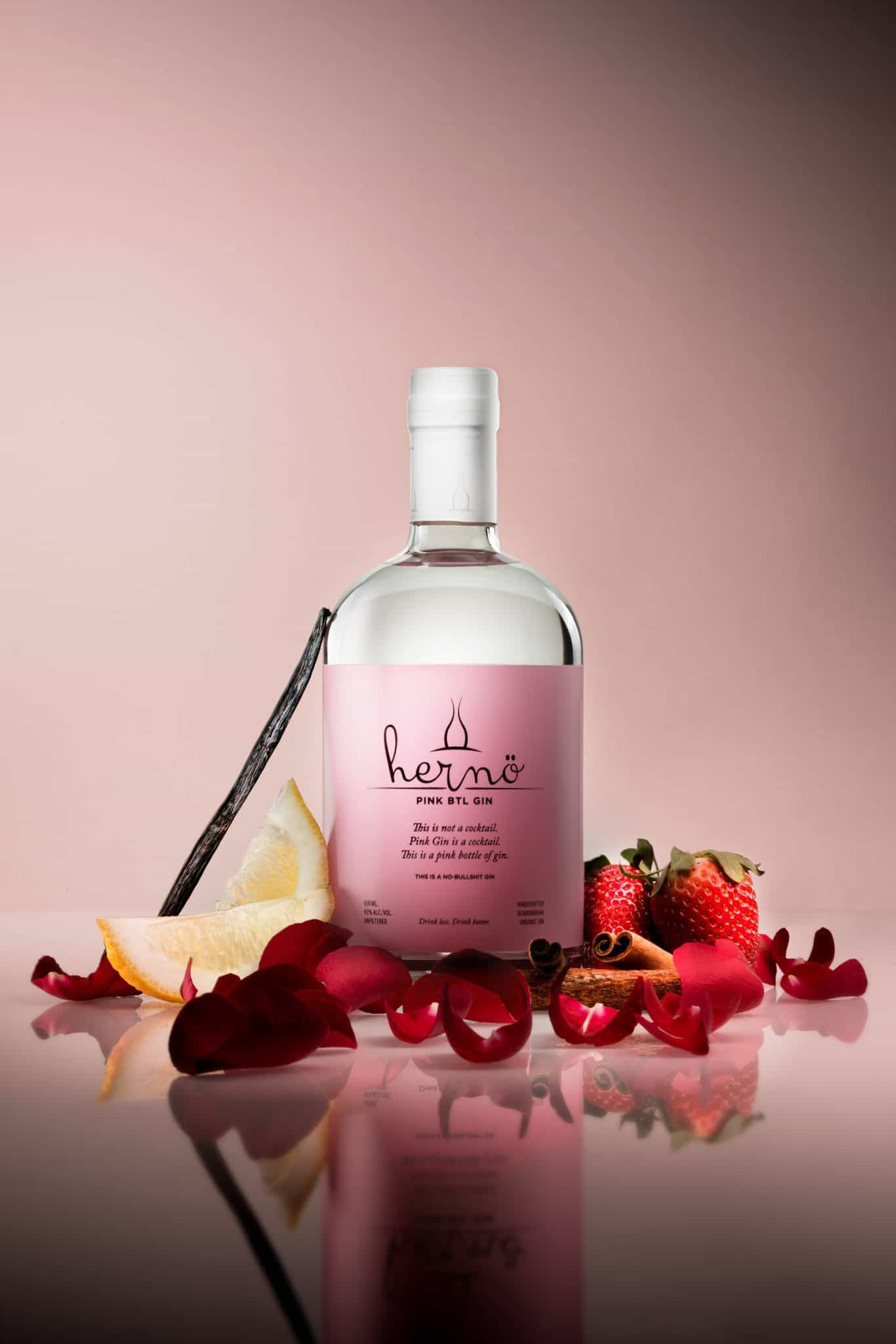 Hernö Gin
Sweden's first dedicated gin distillery, and the world's most northernmost, Hernö Gin is one of Europe's most awarded and acclaimed craft distilleries. As well as having launched a UK Shopify, the distillery introduced a new Pink Bottle Gin during the summer, designed to challenge the market's sub-par pink gins. With a base of 96 per cent organic wheat GNS, the gin also features juniper berries, coriander seed, and strawberries, added to the spirit and heated to just under 60 degrees and macerated for 18 hours before rose petals, cassia, black pepper, lemon zest and vanilla are added. The Hernö Pink BTL Gin is available to order from selfridges.com.
Conker Spirit
Set up in the spring of 2015, Conker was Dorset's first gin distillery, having since sold over 200,000 bottles around the UK. Embodying the spirit of Dorset, the distillery blends British wheat spirit and New Forest spring water with botanicals found across the Dorset coast and New Forest to produce its gin. Since launching, a cold brew coffee liqueur has been introduced, as well as a cold brew tea liqueur in collaboration with Fortnum & Mason. All of the brand's expressions are available to purchase from the Conker website shop, including their 'Community Spirit' hand sanitiser launched to help tackle the Coronavirus crisis.
White Heron Drinks
Specialising in British cassis produced with blackcurrants grown in Herefordshire, and British framboise made with raspberries grown on the brand's same Herefordshire farm, White Heron Drinks is currently delivering UK-wide. Further information can be found on White Heron Drinks' website.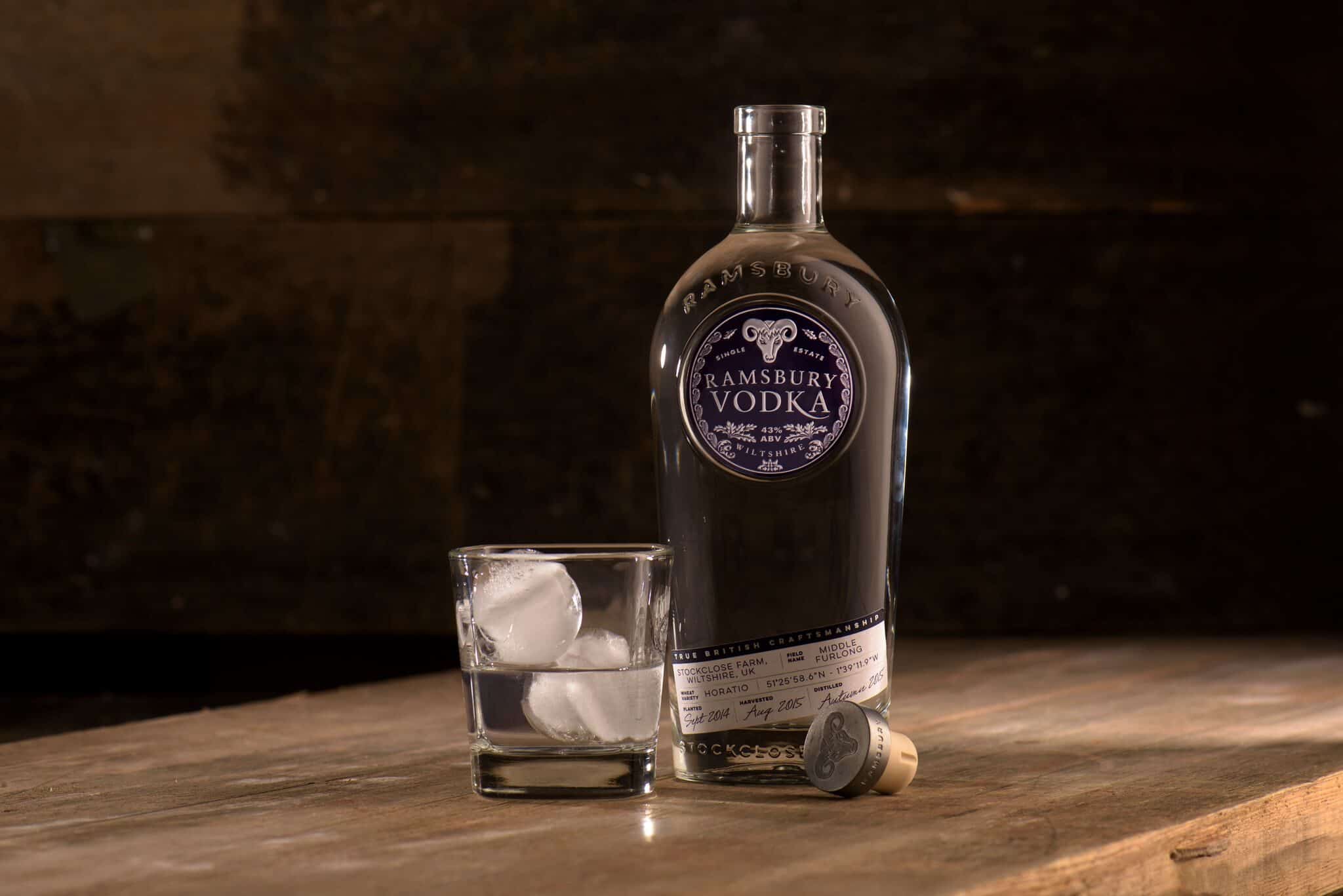 Ramsbury Single Estate Spirits
Spanning over 19,000 acres in the heart of the Kennet Valley, Ramsbury Single Estate Spirits' grain-to-glass vodka and gin are available to order online. Further information can be found at ramsbury.com.
The Drinks Drop by Highball Brands
Highball Brands, a luxury drinks distribution company, has launched a cocktail delivery service, 'The Drinks Drop'. The contact-free delivery service has partnered with a selection of bars in London and Manchester to deliver cocktails made by professional bartenders. Profits from sales of the cocktails will be redistributed to the bars taking part. Each of the bars have created cocktails using the Highball Brands portfolio of spirits, including Takamaka Rum and Dangerous Don Mezcal, and that reflect and celebrate the bar's style and personality. Delivery initially launched in London and Manchester on a monthly rotation, with different cocktail bars taking part. Further information can be found at thedrinksdrop.com.
The Cotswold Distillery
Located in Stourton, Shipston-on-Stour, The Cotswolds Distillery produces Cotswolds Dry Gin and Cotswolds Single Malt Whisky, which was launched in 2017. Joining their profile of British spirits, the distillery has recently launched its small-batch Wildflower Gin Collection, with the first expression – Cotswolds No.1 Wildflower Gin, featuring a blend of cornflowers, lavender and orange, layered over the distillery's classic London Dry Gin. Moreover, the distillery's website has reduced to minimum spend for free delivery to £25. Further information on the brand's spirit delivery service can be found on The Cotswolds Distillery's website.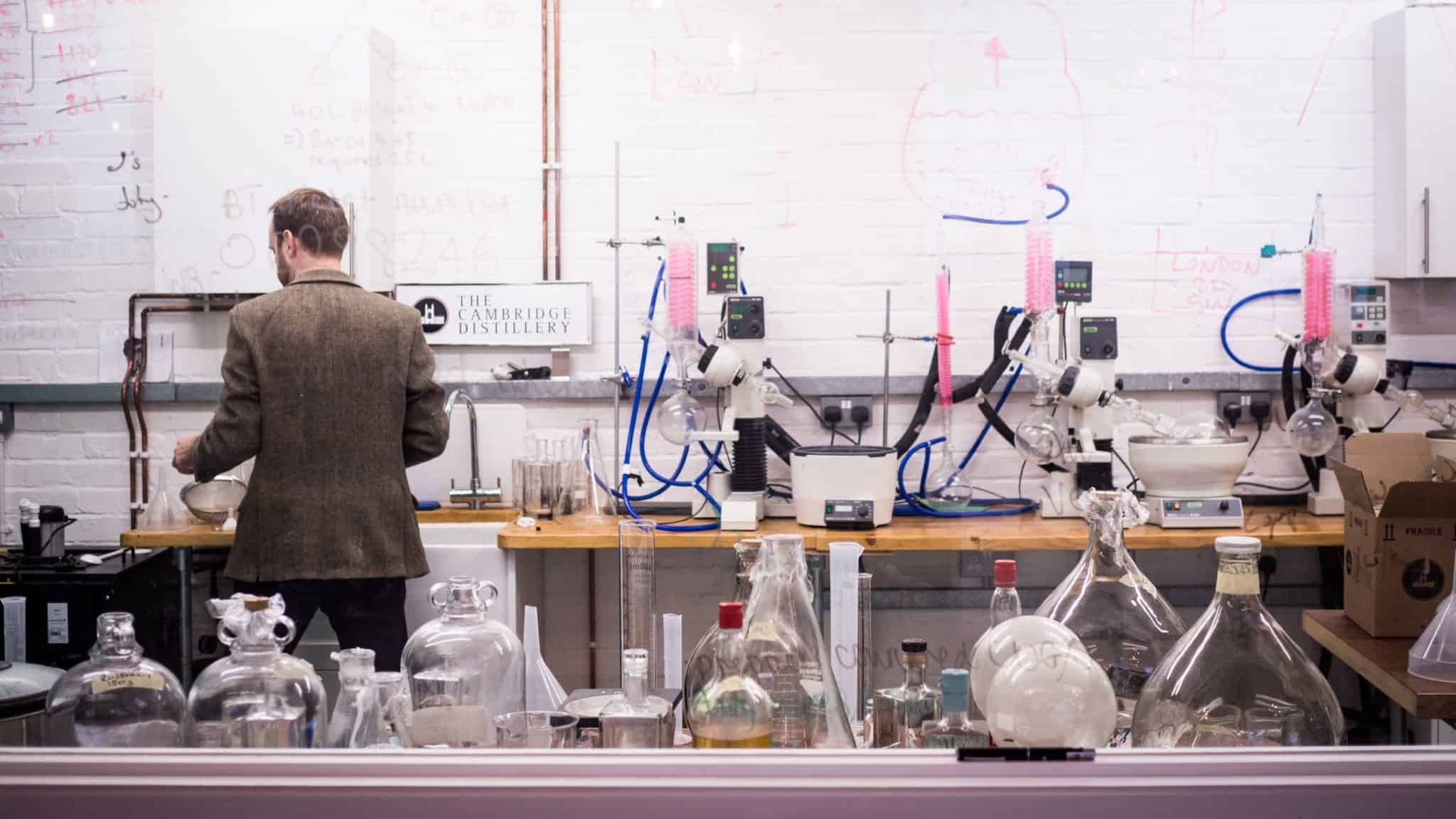 Cambridge Distillery
Voted three consecutive times as the most innovative distillery in the world, Master Distiller & Founder William Lowe set out to create outstanding gins using local, fresh botanicals. Cambridge Distillery's portfolio of multi-award winning gins currently includes Truffle gin; Curator's, created in partnership with Cambridge University Botanic Garden; and Anty – 'the very first gin in the world to be made from insects', with each bottle featuring the essence of around 62 red wood ants. All three are available to order online for nationwide delivery. Further information can be found on Cambridge Distillery's website.
Empirical Spirits
Copenhagen based distillery and self-proclaimed 'flavour company', Empirical Spirits has launched a series of pre-batched cocktails, all available for worldwide home delivery. These pre-batched cocktails are available alongside their unique range of spirits and can be ordered via the Empirical Spirits web shop.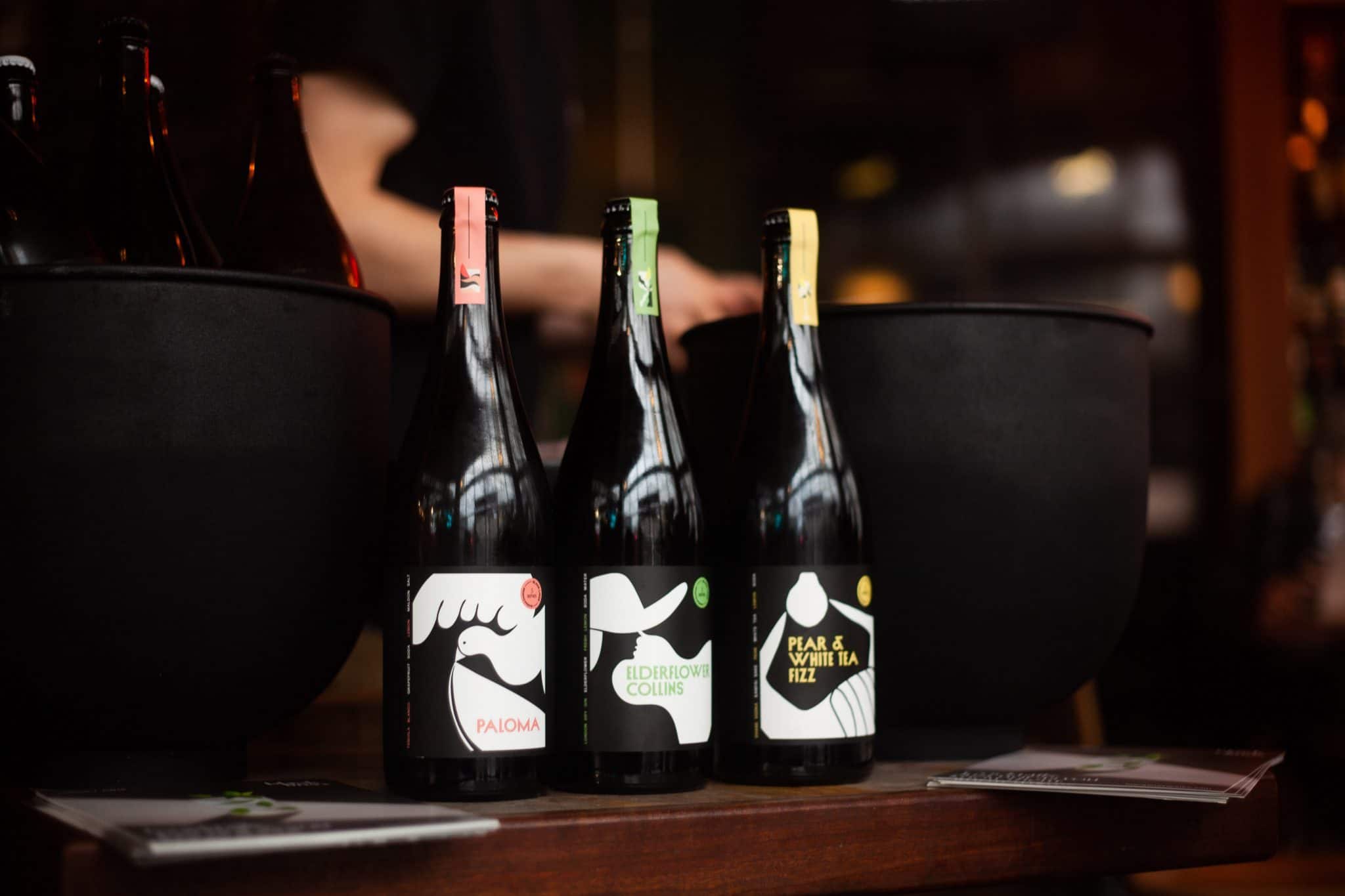 Black Lines Drinks
Having supplied clients such as Orasay, The Standard Hotel, and Boxpark before the outbreak of Covid-19, Black Lines Drinks' signature cocktails are currently available for home delivery. Cocktails are available in 750ml bottles and can be ordered in a combination of single bottles and various case sizes. Using fresh-pressed juices and partnering with independent British distilleries such as Chase, East London Liquor Company, and Kanpai Sake, Black Lines Drinks aims to provide customers with "the best lockdown libations possible". Orders can be placed at the brand's website and Master of Malt.
Acqua Bianca
A collaboration between De Kuyper Royal Distillers and bartender Salvatore Calabrese, Acqua Bianca is an aromatic liqueur designed to be used in cocktails. Produced following a revived and reworked 19th century recipe, Acqua Bianca uses all-natural ingredients, such as peppermint, rose, Amalfi lemons, Calabrian bergamot, Asian cidron, and ambergris. Acqua Bianca is available from The Whisky Exchange. £29.25, 50cl.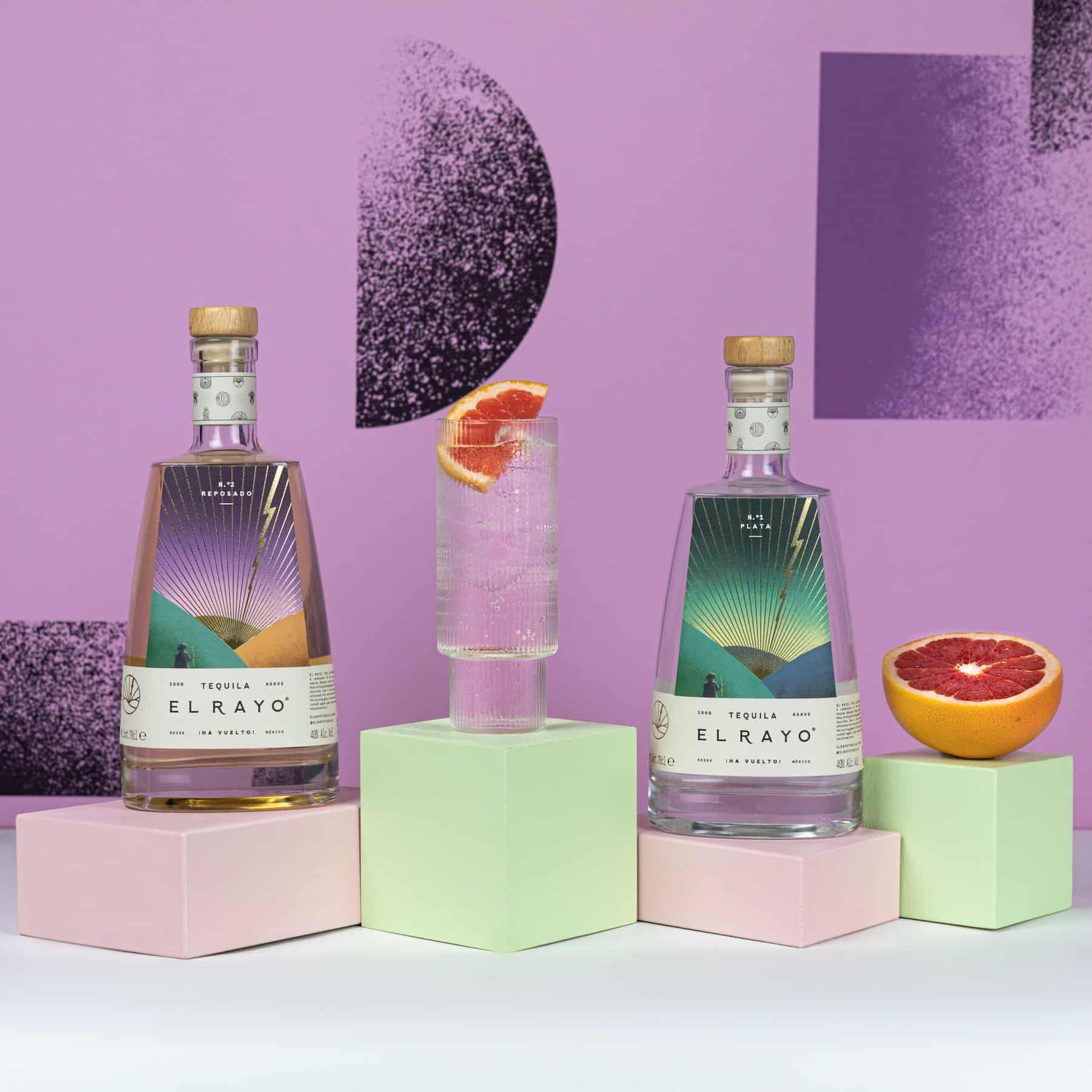 El Rayo Tequila
"Created to represent and celebrate modern Mexico", El Rayo is a premium, 100 percent agave tequila. Designed to be enjoyed as the base of a tequila and tonic, the spirit is available in two expressions: an unaged No.1 Plata silver tequila, and a No.2 Reposado aged over seven months in oak whisky barrels. Both are available to order from El Rayo's website.
Westward Whiskey
Award-winning Oregon distillery, Westward Whiskey launched in the UK at the end of last year. The brand's flagship American single malt is currently available for delivery in the UK, made using natural ingredients from the distillery's home in Portland, Oregon, where the hot summers and wet winters provide an ideal distilling and ageing environment. Westward Whiskey's American single malt whiskey is available to order from Master of Malt. £62.95, 70cl.
Black Cow Vodka
Pure milk vodka producers, Black Cow Vodka are currently offering all of their products for delivery, including their naturally flavoured English Strawberries expression, produced using locally-sourced, leftover or misshapen strawberries that would otherwise go to waste. Orders can be placed on Black Cow's website.
Porter's Gin
Distilled in the UK's first micro distillery, in the basement of Aberdeen bar Orchid, Porter's Gin is available in three expressions: Original , Tropical Old Tom, and Orchard. All gins are cold distilled, producing a light, natural flavour, with the low-temperature distilling enabling the producers to extract and champion the flavours of delicate botanicals such as Buddha's Hand citrus. All gins are available for delivery when ordered from Porter's Gin's website.
Glasshouse Whisky
Intended to break the traditional stereotypes associated with Scotch whisky, the bartenders behind Langstane Liquor Company have produced a blended whisky specifically designed to make whisky highball cocktails. Bright and fruity, Glasshouse Whisky comprises malted barley distilled in column stills and pot stills, both made at Lock Lomond and aged in American Oak barrels. Glasshouse Whisky is available to order from Master of Malt. £30.95, 70cl.
Holy Island Gin
Operating from the island of Lindisfarne, mid-way between Newcastle and Edinburgh, The Holy Island Gin Company's drinks are available for nationwide delivery. Orders can be placed at Holy Island Gin's website.
East London Liquor Co.
Producing and importing award-winning gin, whisky, vodka, rum and other spirits, East London Liquor Co. has launched an online shop. The company's entire range of spirits are available to order from the virtual bottle shop, including several drinks collaborations. Nationwide delivery is offered to mainland UK. Orders can be placed at eastlondonliquorcompany.com.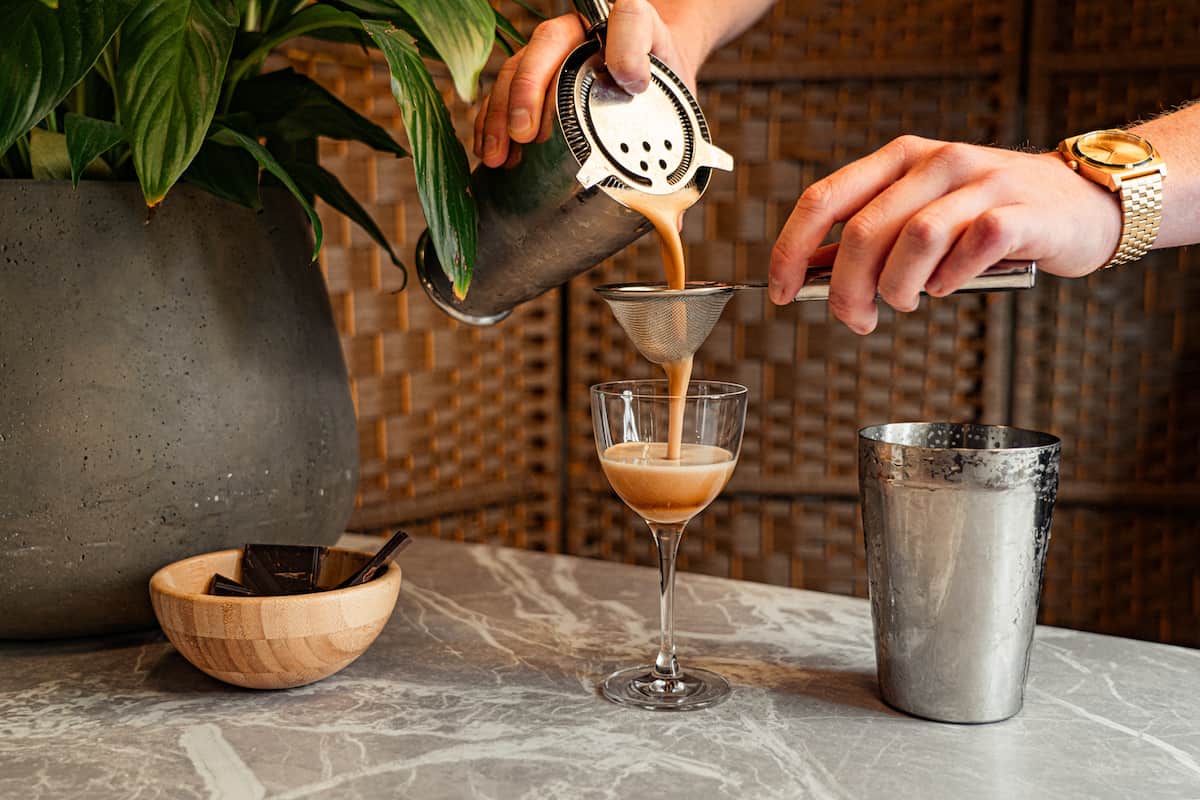 Cocktail Porter
Launched during the summer, Cocktail Porter delivers craft cocktail boxes, from Global Drinks Agency Sweet&Chilli – the team behind Nine Lives in Bermondsey. With cocktails created by professional bartenders, Cocktail Porter's boxes are filled with individual recipes for specific cocktails, alongside all of the ingredients to make the drink at home. These include the likes of premium spirits, infusions, cordials, infused tonics, and home-grown garnishes. All fruit is sourced from Nature's Choice, and all of the dehydrated fruits are prepared by the Cocktail Porter team in Bermondsey. All ingredients are also ethically sourced, with the environment in mind. Barware is also available to purchase from Cocktail Porter's website. Further information can be found at cocktailporter.co.uk.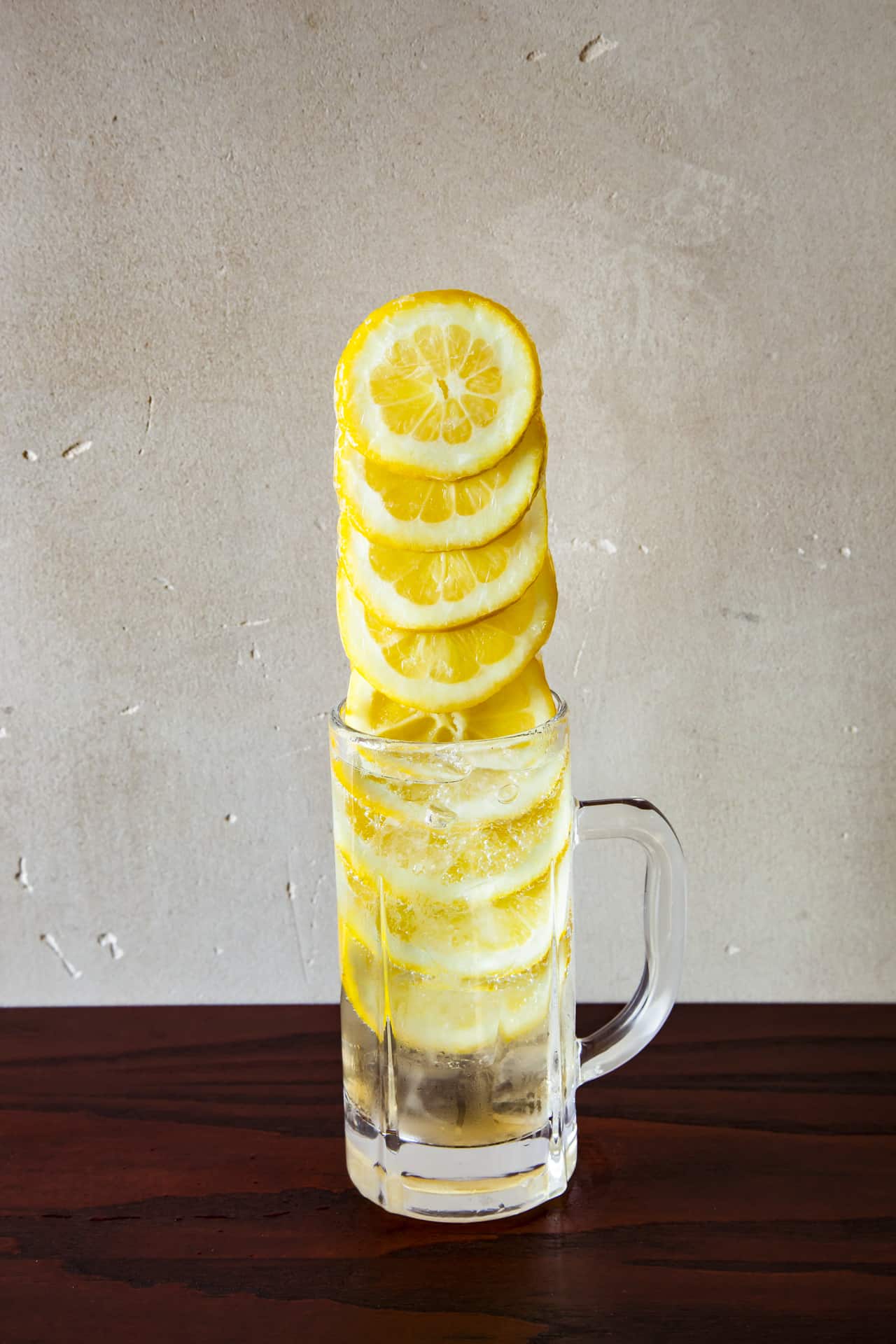 Cocktail Rescue by BAO
In addition to establishing their own food delivery service, Rice Error, in response to the coronavirus crisis, BAO has launched a brand new home delivery drinks service. Created in collaboration with House of Suntory, the drinks menu features 400ml bottled versions of BAO's most loved cocktails, including the BAO-Hi, featuring Toki whisky, salted citrus cordial, and peach bitters. A step-by-step guide to recreating BAO Borough's lemon tower will also be available. Further information can be found at baolondon.com.
MOOSE Mule Cocktail Box
An Alpine spirit made in the mountains of Austria, MOOSE features a blend of mountain herbs including mint, gentian, nettle, and pine, bolstered by a hit of chilli and the natural sweetness of Canadian maple syrup. As part of their 'Stay In Feel Out' campaign, launched in response to lockdown, MOOSE has introduced a new MOOSE Mule cocktail box containing all of the necessary ingredients to mix four MOOSE Mules at home, including a 20cl bottle of MOOSE, Fever Tree mixers, and fresh orange, lime, and mint. For every bottle of MOOSE sold, 10 trees are planted in partnership with The Sumatran Orangutan Society, aiming to make a sizeable impact in the fight against climate change, and to help to save the mountain snow. Further information can be found at stayinfeelout.com.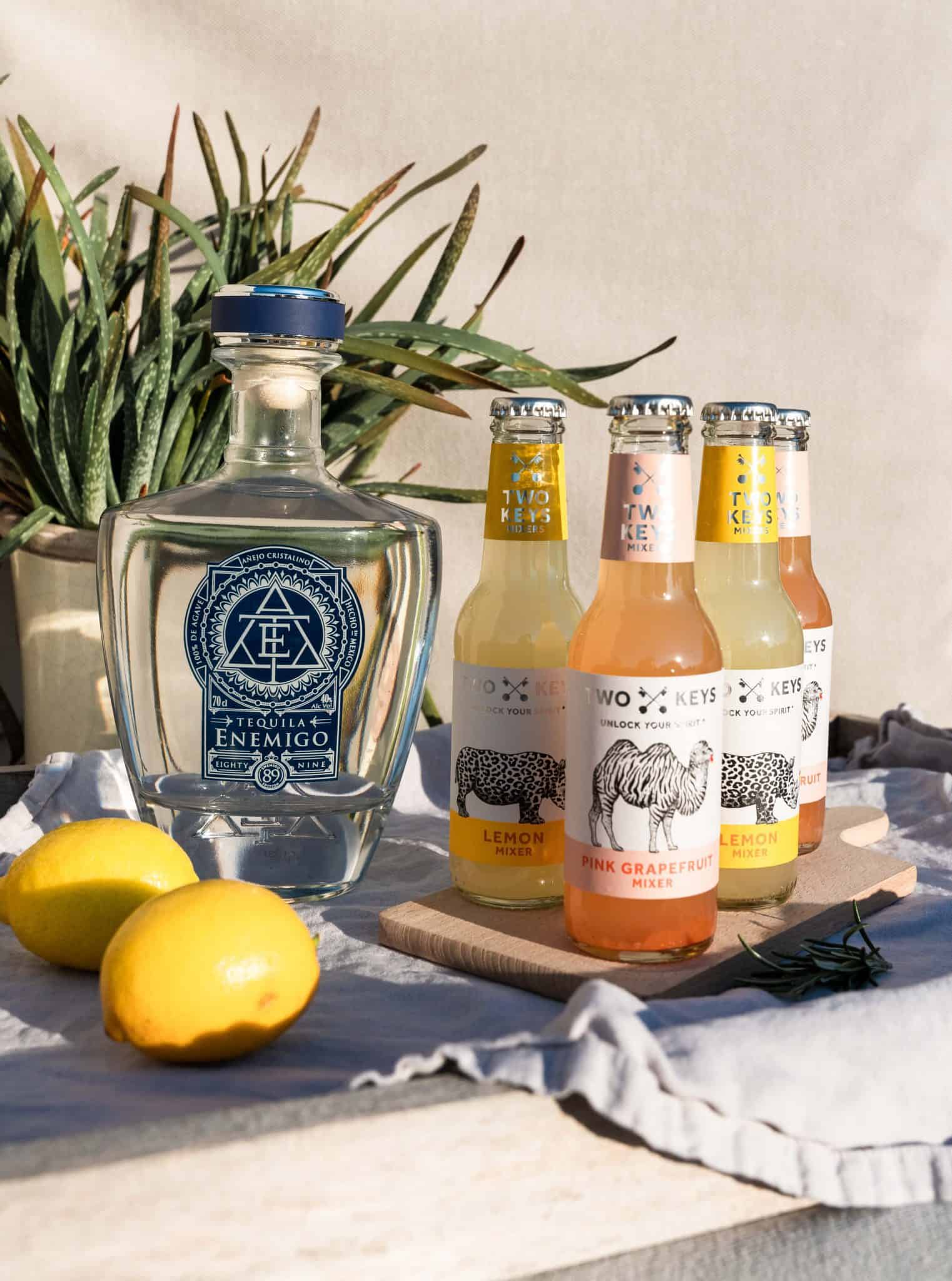 Two Key Mixers X Tequila Enemigo Cocktail Kits
In partnership with Tequila Enemigo, Two Key Mixers has launched a cocktail kit delivery service. Available for next day delivery nationwide, the cocktail kits contain a bottle of Enemigo 89 Añejo Cristalino and four Two Keys mixers, either pink grapefruit or lemon, meaning consumers can attempt to craft bar quality Palomas or lemon Margaritas at home. Both feature simple recipes, topping 50ml of tequila with either mixer, best enjoyed over ice. Cocktail kits are available to order from buyenemigo.co.uk.
NIO Cocktails
A premium letterbox delivery cocktail brand, NIO Cocktails stands for 'Needs Ice Only'. Expertly crafted by an in-house bartender, the pre-mixed cocktails are sealed in mini flat boxes, ready to drink, best enjoyed poured over ice. A selection of cocktails are available in packs of three, six, or nine, including the likes of a classic Old Fashioned, Manhattan, Gimlet, and Gin Sour. Further information can be found at niococktails.co.uk.
SendANegroni.com
A new personalised delivery service from the team behind Porter's Gin, SendANegroni.com allows customers to send a Negroni to friends anywhere in the UK. Introduced with the hope of bringing "some bittersweet love to friends and family in uncertain times", the pre-batched cocktails are delivered via Royal Mail, ready to pour over ice. Two different Negronis are available at £10 (including delivery). In addition to Porter's Gin, the Negronis use Campari Baldoria Rosso vermouth from the team behind Little Red Door in Paris. Further information can be found at sendanegroni.com.
Tommy Banks Luxury Cocktail Delivery
Yorkshire-based Chef Tommy Banks – of Michelin-starred The Black Swan in Oldstead and Roots in York – and business partner Matthew Lockwood have made the team's Made in Oldstead food boxes available for delivery nationwide. Featuring oven-ready dishes prepared by Tommy and his team, the boxes champion produce grown both on and around the Banks' farm, and from the restaurant's local suppliers. In addition to the food, however, a range of pre-batched 500ml bottled cocktails are also available. Using ingredients grown in the garden and foraged around Oldstead, the drinks are created by James Banks, including the likes of Damson Sazerac, Marigold Martini, and a Rhubarb 'Negroni'. Further information can be found at tommybanks.co.uk.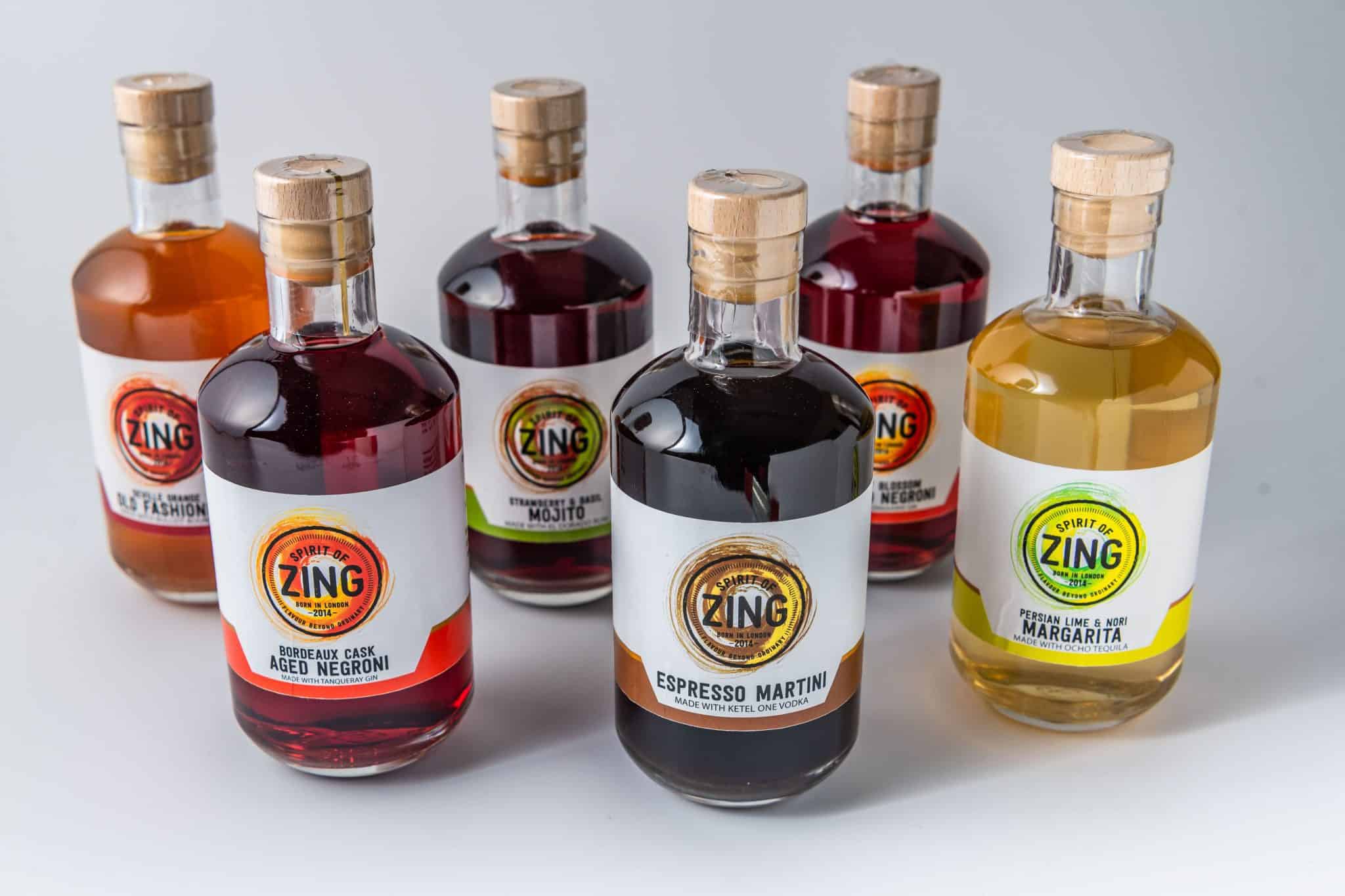 World of Zing
Handcrafted by the drinks specialists at World of Zing, a collection of new bottled cocktails have launched. With World of Zing having supplied bottled cocktails for the likes of The Langham Hotel's minibars and Belmond British Pullman luxury carriages, the new range comprises small-batch twists on classic cocktails. World of Zing Bottled Cocktails are available from WorldofZing.com.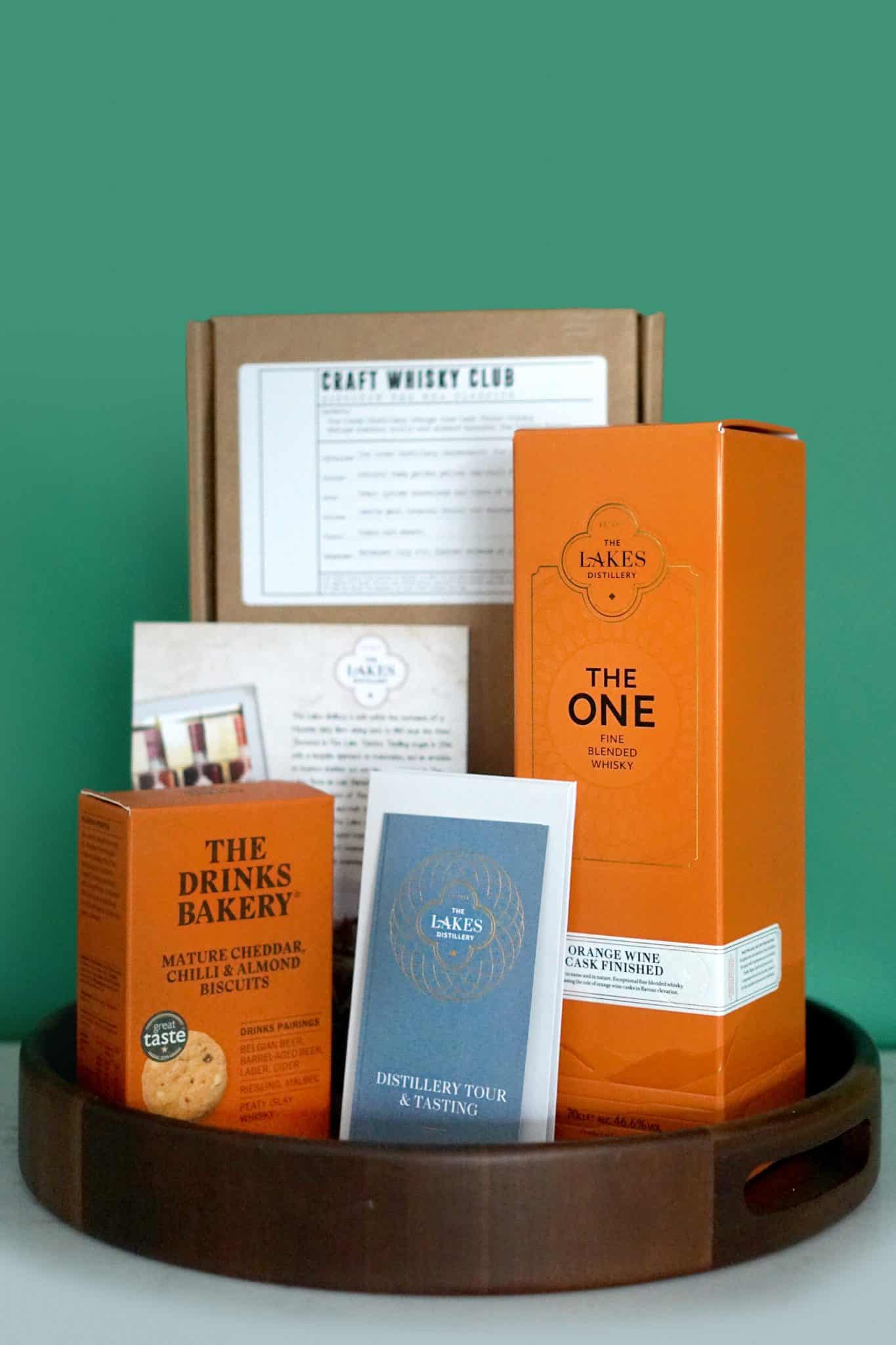 Craft Whisky Club
Offering a selection of small batch and artisan whiskies picked by experts, the Craft Whisky Club champions distillers from Scotland and beyond. With various subscriptions available, either one or two bottles of whisky can be delivered every two months, with boxes also including a specially selected food pairing and information on each distillery.
In the lead-up to Christmas, boxes showcase The Lakes in Cumbria. Both boxes will feature The One Orange Wine Cask Finish expression, finished in orange wine casks from Andalucía, with notes of fresh lychee, marmalade and hints of tobacco on the nose. For those opting for two bottles, The Lakes Distillery will also be providing their Sherry Cask Finishwhisky. Members of the Craft Whisky Club will also receive a distillery tour voucher from the Lakes Distillery, for two, enabling customers to experience the whisky making process. In the new year, Kingsbarn Distillery will be the first distillery to be featured, with members amongst the first to receive their new release.
Gift boxes are priced from £125 (two boxes over four months), and memberships begin at £29.95 per-month (one bottle every two months). Further information can be found at craftwhiskyclub.com.
More soon.
This article is currently in the process of being updated. Got a tip? Email food@thelondoneconomic.com, or tweet us @TLE_Food.
RELATED: Britain's best wine delivery services operating through the COVID-19 pandemic
RELATED: Britain's best beer & cider delivery services operating through the COVID-19 pandemic