Although the concept of bottomless brunches is relatively new to London, in Tel Aviv they've been doing it for years – they call it, brunch.
In classic Middle Eastern style brunch in Israel is all about variety and the limitless bounds of food.
Small plates litter tables and are replenished until the heart (and stomach) is content, with zingy drinks and fresh tea on hand to help.
It is a gloriously gluttonous affair, and it is now one that can be enjoyed under the arches in Southwalk thanks to Bala Baya's new Bottomless Sunday Feast, which marries bloody mary's and fizz with the rich and varied cuisine of Tel Aviv.
And what a fine job they do of it too.
Chef Eran Tibi has upgraded his classic Brunch and traditional Sunday roast dishes, with his famous Bala Baya twist, and is now serving them together on one table so that guests no longer need to make the agonising decision whether to pick one or the other.
With the new feasting menu that is designed to share, guests laze away Sundays with unlimited small plates, an array of vibrant new alternative Sunday roast dishes and delectable brunch items, all served with a never-ending supply of homemade pitta bread to mop up all the those delightful homemade dips.
To kick start the feast, an unlimited amount of small plates are brought to the table for everyone to help themselves to. Interchangeable dishes include Eran's traditional creamy Hummus, homemade Crunchy pickles, olives and feta and flavoursome Grilled Turkish chillies with lemon through to new additions of crispy Spiced double roasted potatoes and Sweet potato with pickled aubergine and walnuts.
A Shank Deluxe will take centre stage as a great roast lamb alternative; a succulent lamb shank on top of garlic artichoke puree, juicy grilled tomatoes with fresh marjoram, crunchy tomato crisps and coffee infused tomato jam. Pockets Of Semolina is a vegan dish for those wanting something a little on the lighter side. This includes semolina dumplings crammed full of herby mushrooms and pine nuts in a paprika broth with pumpkin, chilli and cardamom. Or order Bala Baya's signature Fish and Fennel dish to share; a whole deboned sea bass with burnt sage and lemon, fresh fennel, grilled tomato and butter sauce.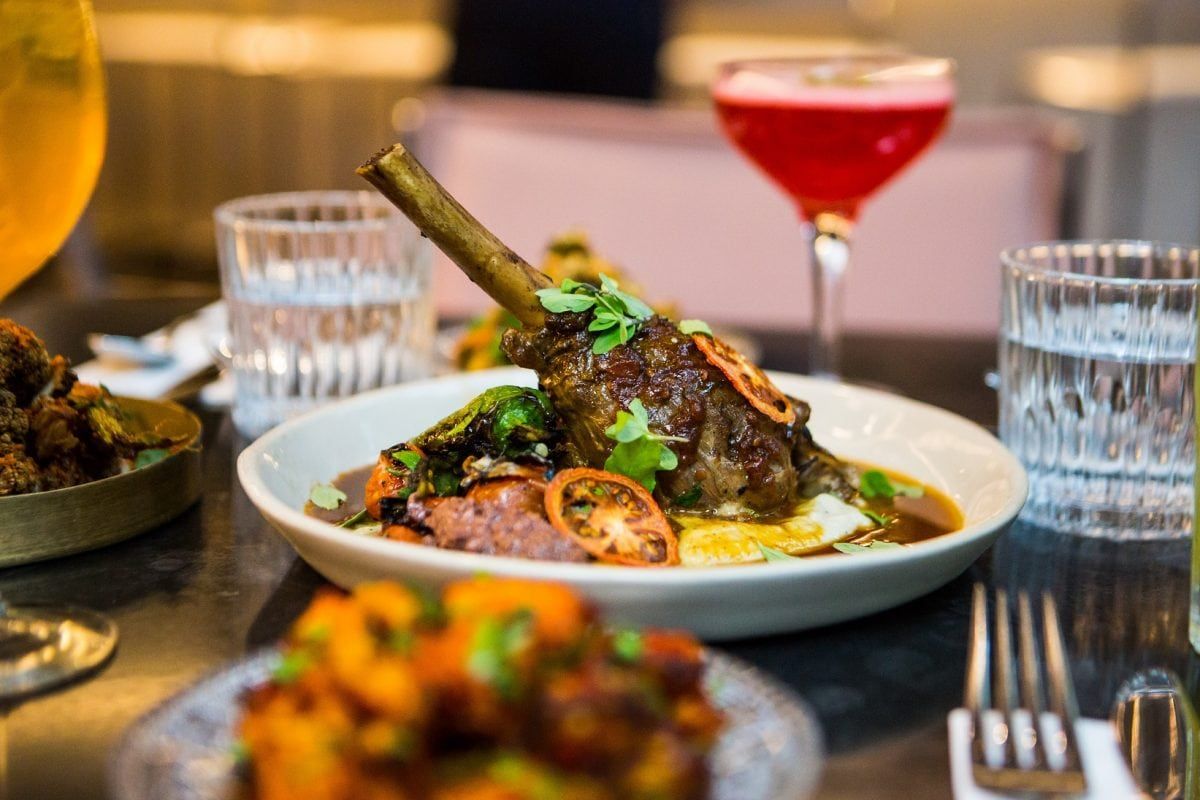 If eggs are the order of the day, guests can choose from one of the more traditional brunch items. Choose the Steak and Eggs that consist of sticky date beef, fried eggs, and pickled salsa with harissa hollandaise or the famed Israeli Shakshuka & Meatballs with delicious cracked eggs inside. For those with a sweeter tooth, the Blackberry Pitta French Toast smothered in banana tempura, maple, pecan & chocolate brittle is the one to go for.
Bala Baya's brand new Sunday Feast is available on Sundays from 10:30am to 5pm.
RELATED