The San Carlo group of restaurants has expanded its presence in London with the opening of a namesake eatery on Regent Street.
Adding to its collection of renowned dining spots that include Cicchetti, Fumo, Alto and, most notably, Signor Sassi, the opening will be hotly anticipated among London's glitterati who have found a safe pair of hands in chef Alberico Penati.
And the St James's spot certainly has the look and feel of an A-lister hangout. Saddle leather stools adorn a marble bar with hanging wine glasses and copper cocktail shakers primed across the surface. Table lights are dotted around the room giving an up-market ambience of exclusivity.
The bar area is a worthy place to kick of the evening with an enticing list of cocktails to keep you company as you peruse the extensive food and wine menus. I was drawn to the "smoked Aperol" which fuses the cult classic with smoked Scotch whisky and bourbon. It was innovative, well thought-out and demonstrates that when you get the base ingredients right there's very little more you need to add.
It was a mantra that stuck throughout the night. The antipasti menu boasted cleverly conceived ensembles that each had a harmony to them without being overly complicated. Burrata sourced from Andria is served with beetroot, avocado and pesto in a simple but effective medley, allowing the raw flavours to cut through untainted. Marinated sardines with peanuts and polenta, crab served with summer vegetables and asparagus with Buffolo ricotta and Taggia olives boasted similar ingenuity and authenticity.
Lovers of Italian food will feel at home with the primi piatti course, where classic pasta dishes make an appearance alongside a selection of more daring options. But don't expect to receive identikit versions of the high street staples. For those who enjoy spaghetti Bolognese a pappardelle pasta with guinea-fowl ragu served Lombardia style will be the closest fit. Lovers of all'arrabbiata will be blown away with their Penne Cav. Cocco with spicy pachino tomato and garlic and those who usually opt for creamy Carbonara will find a tasty alternative in the tagliatelle with artichoke, asparagus, broad bean and courgette.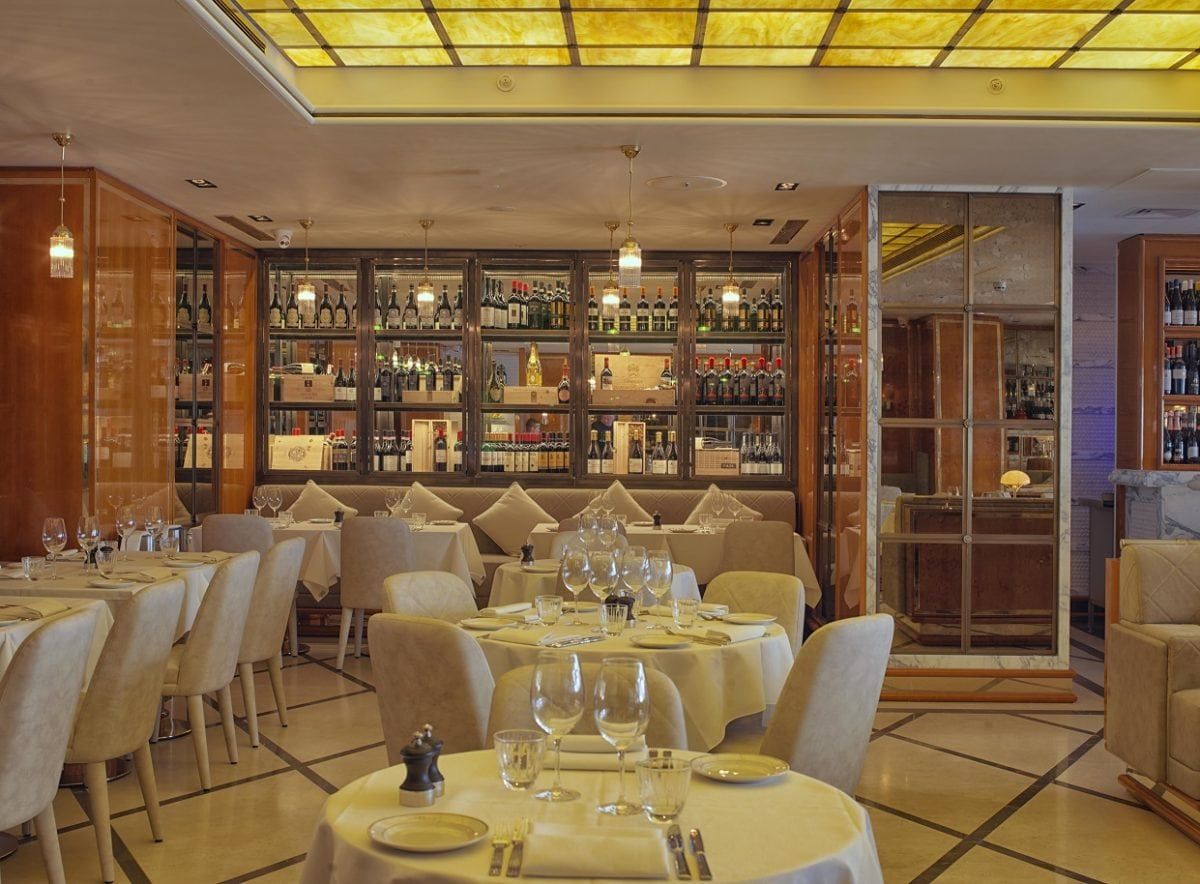 The innovative dishes certainly give San Carlo an edge, but where it really excels is in the ingredients it uses, many of which are flown in from produce markets across Italy. Sicilian tomatoes, Andrian Burrata and Alba truffles contribute to a tremendously authentic taste. Rid of the mediocre Mediterranean ingredients sourced locally the chefs are able to show off their flare without constraints, and the result is all the better for it.
Although Italian restaurants are ten a penny in London very few can claim with any credibility to deliver the sort of authenticity on display at San Carlo. A refreshing slice of Italy in the prestigious surrounds of Old London Town.