Sitting among the cobblestone streets and hidden mews of West London CHAKRA boasts a chic, continental charm that when combined with the aroma of warm Indian spices draws you in like a moth to a flame.
Recently refurbished the restaurant is looking to position itself as an accessible neighbourhood eatery with a loyal clientele who will return time and again. And it has a strong proposition.
Located in the hubbub of Kensington and with a cosy pub on its doorstep this is a place that one could get quite comfortable with as a go-to weekly haunt.
With both indoor and outdoor seating as well as an intriguing menu it certainly has all the elements of a well-rounded restaurant, a wholesome balance that is not unlike its namesake Indian thought. A carefully curated wine list offers a good selection of reasonably priced bottles with a 2015 Baronde Baussac Carignan and a '15 Falanghina from Italy delightful house picks. An amuse bouch arrives shortly after the first glass is poured, with a delicate ensemble of flavours whetting the appetite for what's to come.
The first two pages of the menu are intriguing. Tangy avocado stuffed in crispy puffed pastry, burrata dusted with a special spice blend and an array of unique ingredients such as pousson, tilapia and stuffed button mushrooms catching the eye. More conventional entrees such as samosas, poppadoms and a keema naan are available too, but they are refreshingly crowded out by original house specials that you are unlikely to find anywhere else.
Yet for all the early triumphs the main course leaves you feeling a little deflated. With an invasion of Anglo Indian dishes hogging the spotlight away from some of the more innovative creations you are left picking your way through an identikit menu much like any other Indian restaurant anywhere else. The Jalandhar Chicken has a sauce not too dissimilar from a tin of Heinz tomato soup, and the Lamb Rogan Josh struggles to pull punches next to the flavoursome entrees.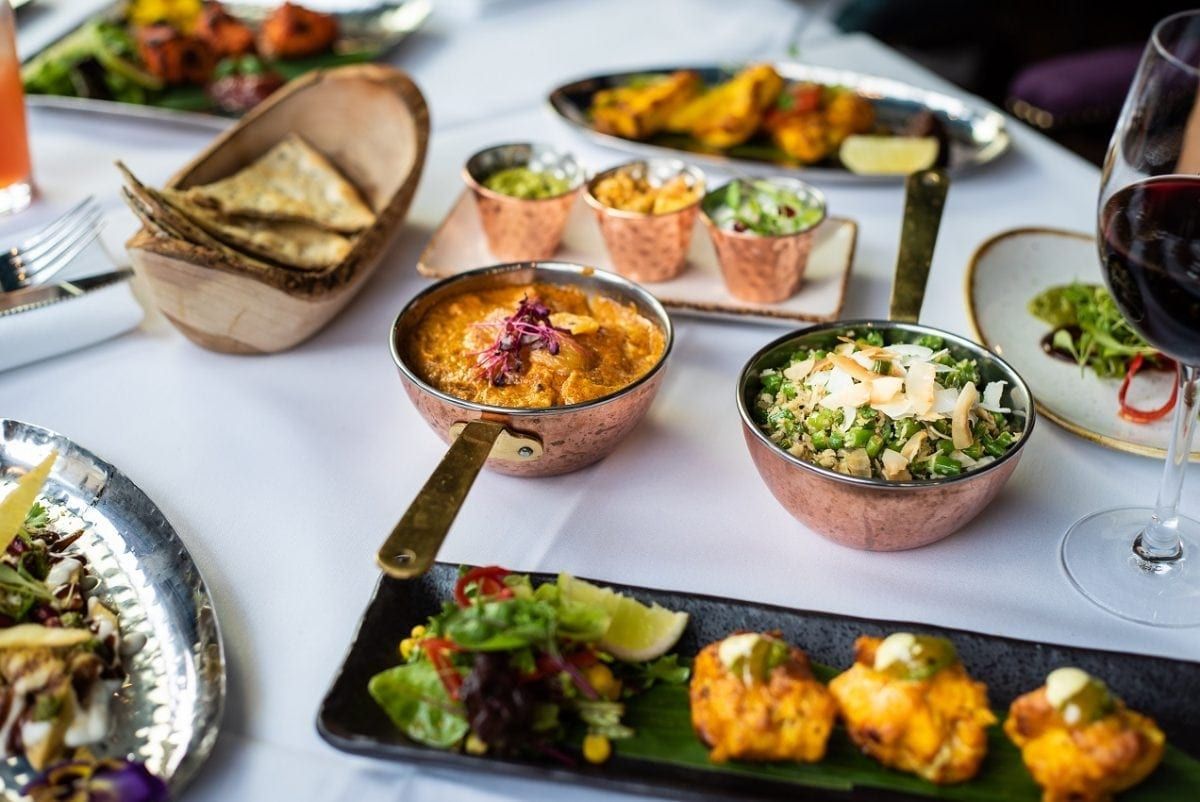 Both dishes, you sense, would be perfectly acceptable if they arrived at your door after a long day at work, and given the CHAKRA TO GO launch of delivery-only kitchens that may be what they are intended to be. But after such a triumphant start and with the setting in mind one would expect a little more from a restaurant that offers so much promise.
RELATED 
London's best new restaurant openings – October 2018
Restaurant Review: China Tang at The Dorchester, London