A petrolhead has made sure his local is never far away – after converting his VW campervan into a PUB.
Ben Levy, 29, spent months painstakingly transformed his Volkswagen 1957 Splitscreen into a mobile boozer – which comes complete with an optical bar, pub seating and even a dart board.
The car nut has splashed out thousands of pounds fitting it out with beer taps, wine racks, disco lights as well as a bell to ring for service.
The pub – named the "The Dub Inn" as a play on the Volkswagen nickname "Vdubs" – also has a cooler and 240-volt power supply so you can pull a Strongbow or Carling.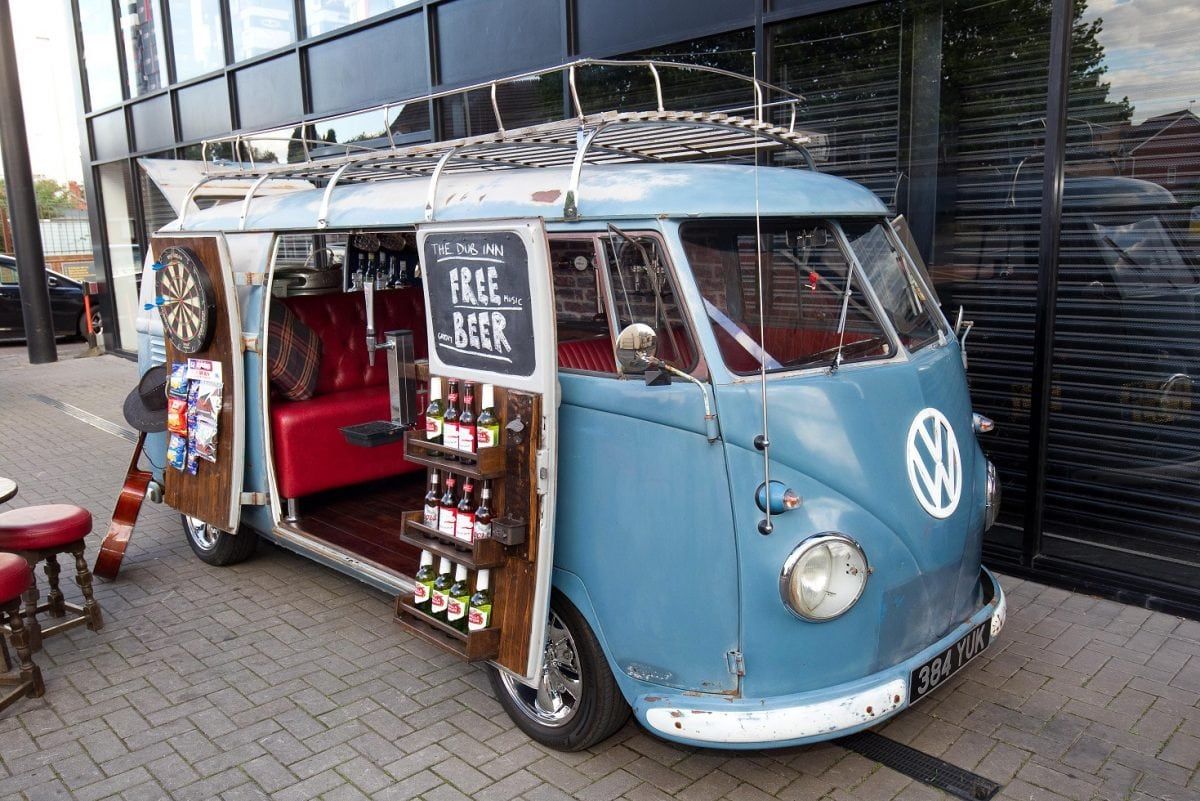 Ben, who runs a bike dealership, decided he wanted to create his own bar after finding himself too busy at work to get down his local too often.
He and his mates now often enjoy a pint and a game of darts by the roadside or outside his house – but insists he never drives it after a few too many.
Since the pub was spotted by a fellow enthusiast at a VW show, Ben's invention has gone viral after been shared millions of times on social media.
The unique vehicle – which Ben bought in July 2014 for £12,000 – can also be hired out for weddings and other special events.
Ben ,of Oldbury, West Mids., said: "I bought it off a guy who imported it from Canada and my friend and I went down to Heathrow to pick it up.
"I was inspired to buy it by the VW show I go to every year – but I wasn't sure what to do with it at first.
"I thought 'let's do something different' so I decided I wanted to build a pub inside of it after a friend of mine came up with the idea.
"I thought it was a bit of a joke at first – but it was something I hadn't seen done before so I thought 'why not?'
"We have got a local pub here so it just started as nothing more than my own place to drink.
"People said why don't you rent it out and so we started to explore that idea.
"It has just been a case of doing it up on my days off.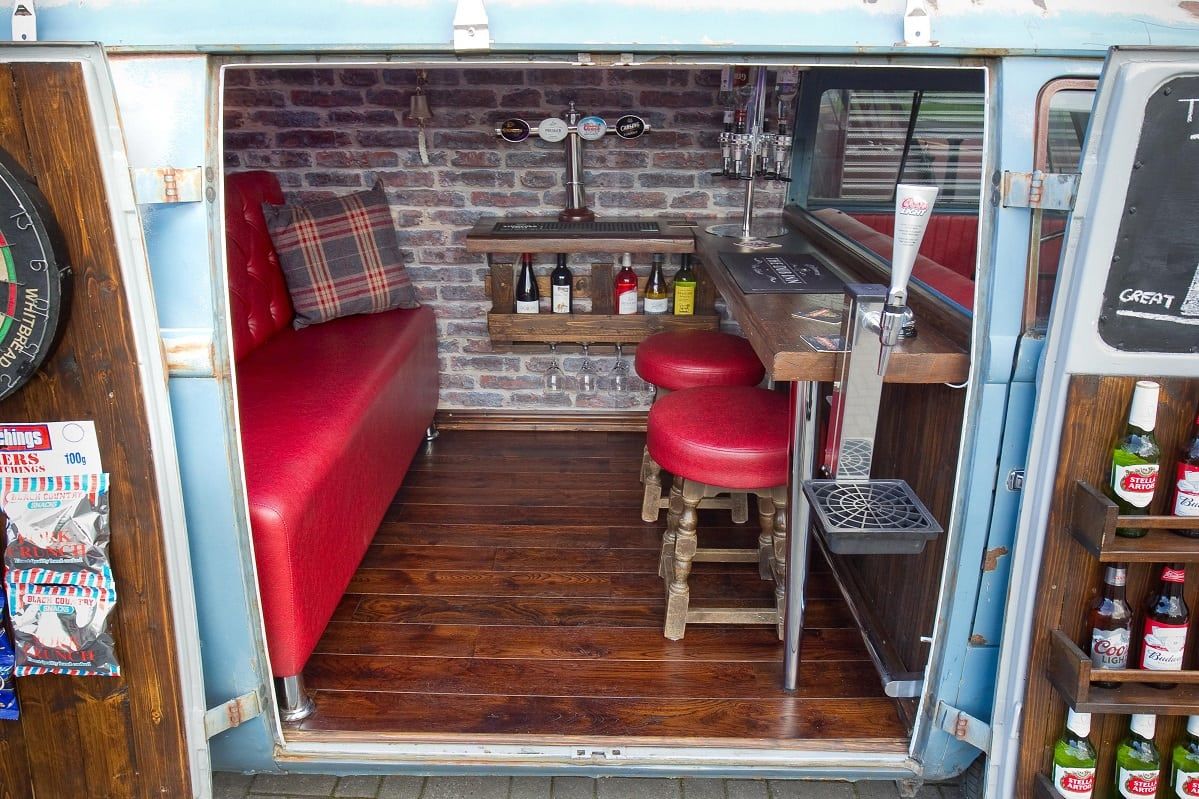 "It took me a few months earlier this year to completely transform it. I have basically done it all by myself.
"It certainly looks the part because we have put in seating from an actual pub.
"Since then attention on it has just blown up. It has won two prizes at camper van shows too.
"I was at the one show and someone decided to film it and stick it online and then the next minute it had gone viral.
"But I still use it as and when – it does cause a bit of a stir with friends.
"The pub down the road is still our local but there is not much time to go out because of work and it is just somewhere to escape from time to time.
"It's been a good project to work on.
"It has its limitations with space but it looks great and you can fit about four people inside with a couple of drinks.
"The VWs have a very big fan base and have become quite iconic, so it's been great to get so much attention."
RELATED 
https://www.thelondoneconomic.com/food-drink/top-10-sam-smiths-pubs-in-london/07/10/
https://www.thelondoneconomic.com/lifestyle/discussion/top-10-unusual-facts-about-london/07/08/