A lifelong vegetarian was given the shock of her life when she bit into a McDonald's veggie burger – and discovered it was CHICKEN.
Rebecca Beasley, 31, says she was physically sick moments after she took a bite of what she thought was a vegetarian deluxe burger.
Blundering staff at McDonald's had accidentally put a McChicken burger in the wrong box before handing it to the mum-of-two.
The error happened as Rebecca and her partner Jamie Lineker tucked into a meal at the fast-food restaurant in Arnold, Notts., on Saturday (22/7).
Rebecca, from Arnold, said: "I bit into it and spat it out straight away, I was just constantly sick I couldn't believe it.
"All my life I have been a vegetarian I have never eaten meat.
"Jamie took it straight back but was just offered another burger instead, or some fries to apologise.
"I couldn't even look at another burger after that. "It has put me off for life.
"I just cannot understand how they got it wrong.
"The coloured packaging for vegetarians is green, it stands out.
"I just feel like they have really let me down. I'm so upset by this.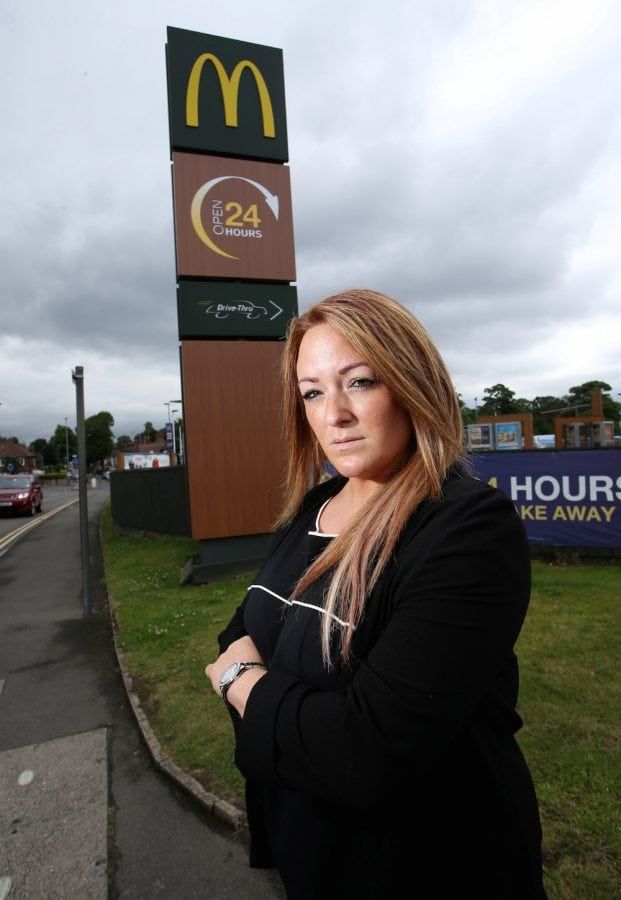 "I won't be returning back to McDonald's now.
"I just feel so upset and frustrated.
"It could have been a lot worse.
"I could have been allergic to chicken – they didn't know that [I wasn't]."
Jamie, Rebecca's partner of 17 years, said: "I was eating my food and saw Becca gagging and screaming it was meat.
"I took it straight back in and just couldn't believe it, we were in such disbelief.
"I was saying to the manager, look at the packaging it's obvious it needs to be a veggie
burger – and they agreed.
"No one in the store owned up to it though.
"All they offered was another burger or some fries to say sorry – not even a refund.
"It was not okay, the store wasn't even busy so it's quite embarrassing really.
"I'm so angry for Becca.
"It's sickening to know they don't care.
"It's careless actions."
A McDonald's spokesman said: "We would like to apologise again unreservedly to Miss Beasley for her experience.
"Every step is taken to avoid imperfections and errors in our food and as soon as this was brought to our attention, the restaurant team apologised and offered a replacement meal which was accepted at the time."
Vegetarian beef farmer donates all cows to sanctuary and starts a vegan farm
Vegan & vegetarian anger as Bank of England decides NOT to change new £5 & £10 notes
Asda the first supermarket to improve vegan labelling & put the Vegan Trademark on vodka