Restaurants are back open and after several months of pent-up demand there is certainly no shortage of people wanting to eat in them. But the one pandemic legacy that shows no sign of abating is a willingness to dine al-fresco, and for that there is no better place to head than Chameleon in Marylebone.
Located in the gardens of the Grade I listed One Marylebone opposite Great Portland Street station, the recently-launched restaurant offers a Tel Avivian-style sharing menu served in one of two dining areas, God's Garden at the side of the former church and the Greenhouses towards the front.
Eating in both offers transformative experiences against the backdrop of the busy Euston Road. The former, thanks to the airy spaces and tuneful music, and the latter thanks to the tangled vines and wild foliage that hang from the ceiling above decorative red carpets covering old stone floors.
All told there are nine individually styled Greenhouses at Chameleon, all of which are now open to the public and can accommodate intimate parties of four or larger-scale dinners with up to 30 guests.
Critically-acclaimed Israeli Chef, Elior Balbul, has taken the reins as Executive Chef and has comprised a menu featuring an array of exquisite Tel Avivian gastro sharing plates that come at you hot and fast throughout your meal.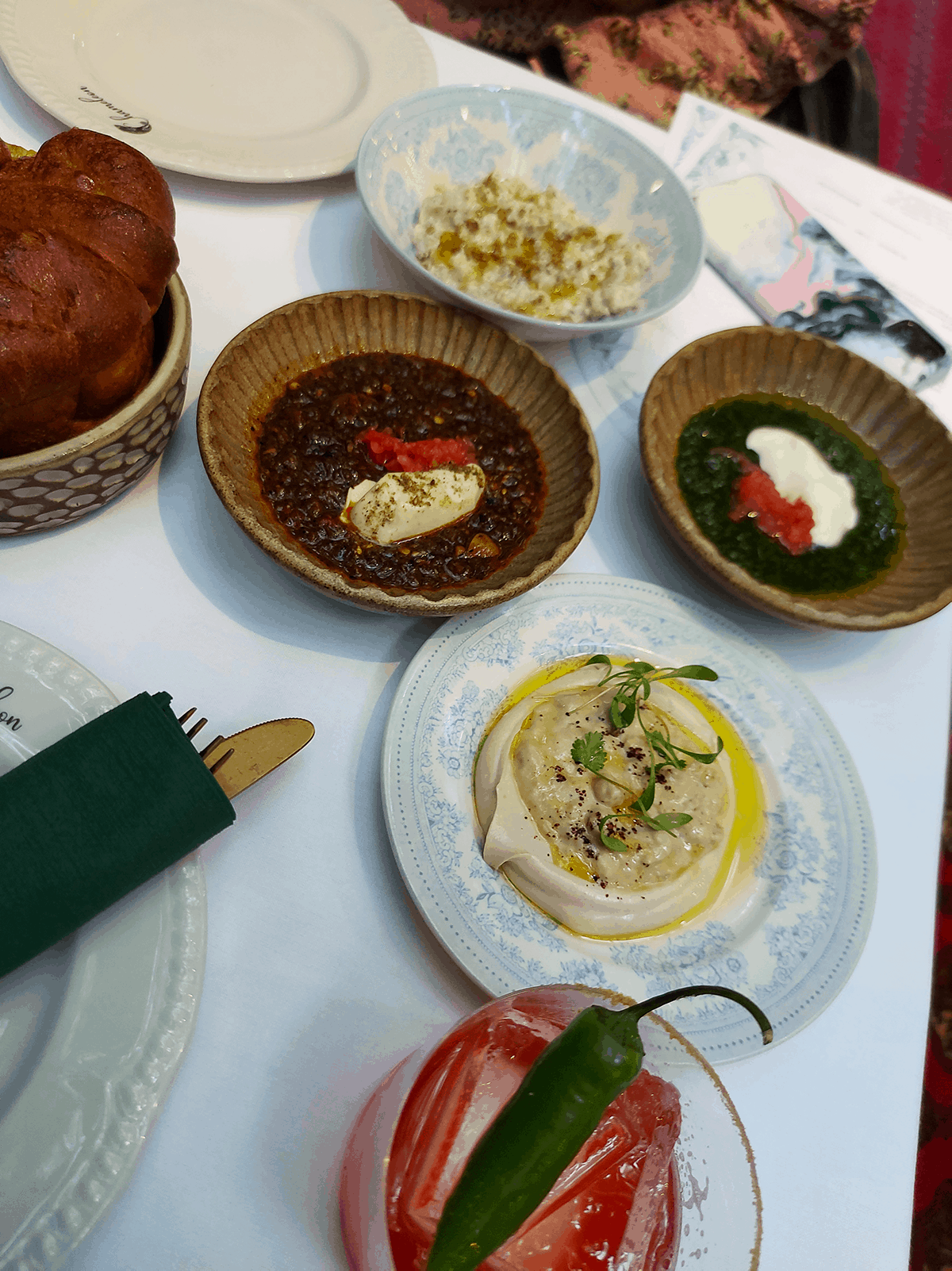 A recent visit started with a signature cocktail from the impressive, Middle Eastern-adapted list. The 'Rimon' mixes Espolon tequila with pomegranate, agave and lime and is served with a salt crust and green chilli. A round of meze plates appeared on the table shortly after with plates of Hummus, Zhug and Matbuch served with Kubbana brioche bread, which tore into delectable doughy pieces ripe for dipping.
Another round of small plates- including a rather special smoky aubergine carpaccio served with raw tahini, crispy onion, goats cheese and pistachio – arrived at the table before it was cleared in anticipation of the main course. With two glasses of red wine charged a perfectly rare lamb saddle was presented with tenderness that was only surpassed by the richness of the jus. Spanish octopus was also ordered and came served with black hummus, pickled red cabbage and harissa baby carrots.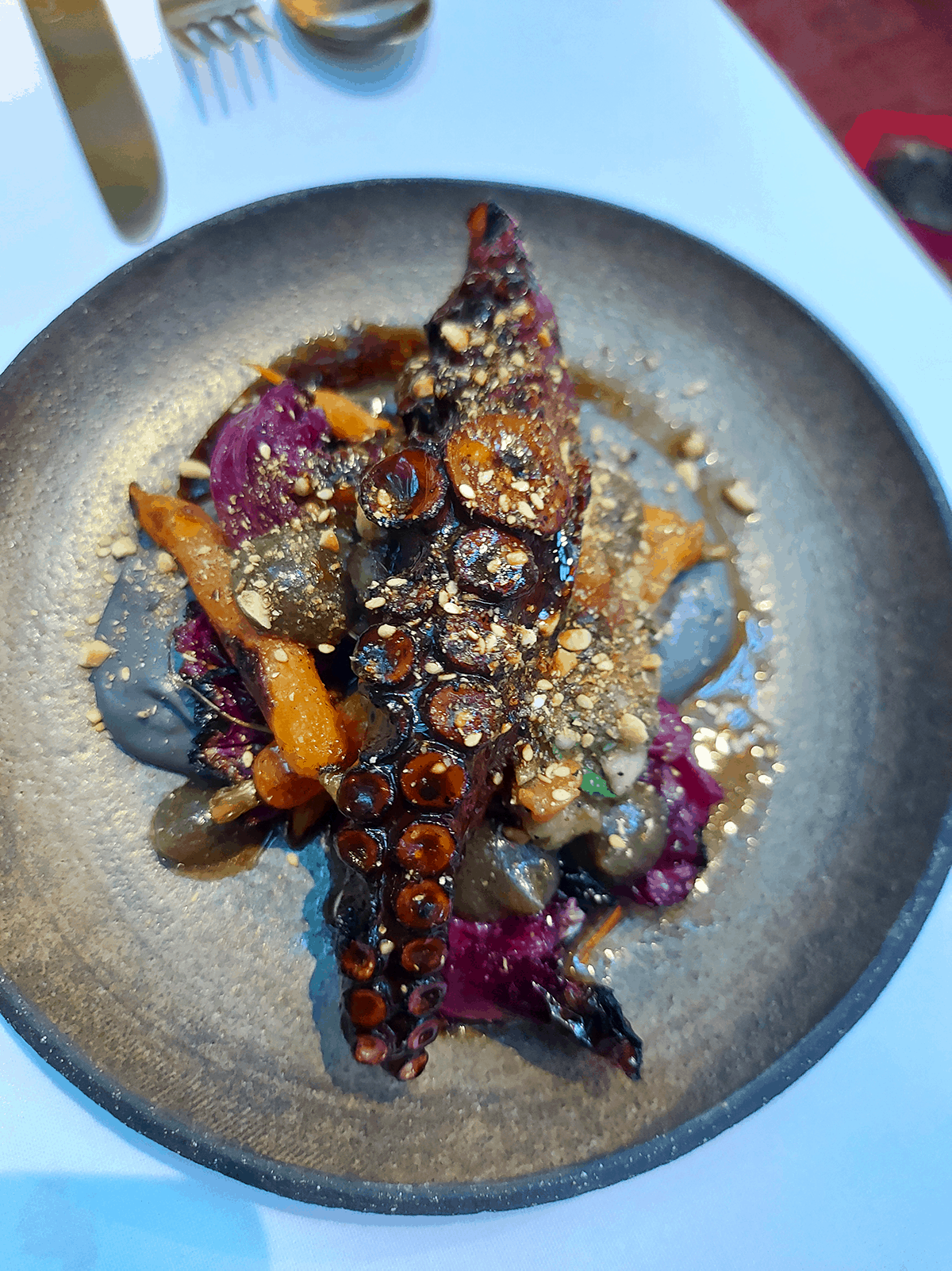 Overall, it was impossible to pick fault with the food on offer. The dishes were imaginative, vibrant, carefully constructed and, most importantly, perfectly cooked. They did what all good Middle Eastern food tends to do, which is to broaden your culinary horizons and excite your tastebuds with foods picked from all four corners of the world.
Superb.