By Michael McNulty
Location, location, location! Here are five films in which the city plays an integral part.
25th Hour – New York City, New York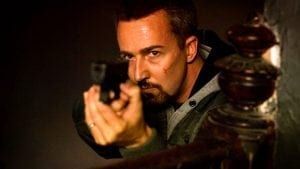 Monty Brogan, a midlevel drug dealer, spends his final hours before beginning a seven year prison sentence for possession and dealing, with his with his girlfriend and friends. This is as much a film about loyalty, betrayal, missed opportunity and consequences as it is a film about New York. New York is familiar territory for Spike Lee whose love for the city has been demonstrated in his previous works, Do the Right Thing and Summer of Sam. But, 25th Hour captures the city in a different light, one reeling from the horrors of 9/11. As Jacob (Philip Seymour Hoffman) and Frank (Barry Pepper), two of Monty's friends, sit in Frank's apartment overlooking ground zero, New York's open wound, excavators work the ground, collecting and clearing rubble like white blood cells slowly trying to scab it over. Terrence Blanchard's soaring orchestral jazz score soaks the scene in an eerie, evocative quality that makes the sight of the crumbling remains feel both like a fact of life and a reminder of the horror of that day. Spike Lee's post 9/11 New York is as much a living breathing, balled up bag of anger, frustration, sadness, regret and resilience as the characters in this film.
Midnight in Paris – Paris, France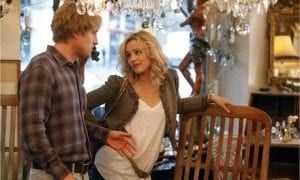 Woody Allen turns his camera away from New York City and instead focuses it on Paris. Fantasy meets comedy in this charming, gem of a movie. Gil, (Owen Wilson) a Hollywood screenwriter with dreams of one day completing his novel and the Woody Allen character of this film, along with his girlfriend Inez (Rachel McAdams) visit Paris with Inez's parents. This is the Paris of tourists, luxury hotels, museums and cute flea markets complete with an opening montage sequence that plays out like a Kodak captured, picture perfect, post-card collection of the city. The films time travelling conceit works to push forward Allen's musings on nostalgia, but also to bring to life the romantic history of Paris. When the clock strikes midnight one night, Gil is transported back to the Paris of Hemmingway, Gertrude Stein, Salvador Dali, the Fitzgeralds, Buñuel and more. It's great fun, highly entertaining and the one-sided, very clean presentation of Paris is qualified by Gil's point of view. He is, like many of us have been before, swept up and away by a city, enamoured by the spirit of Paris and seeing it through the rose-tinted eyes of a visitor.
Lost in Translation – Tokyo, Japan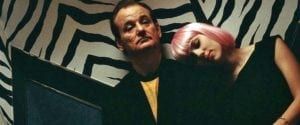 The dizzying neon world of Tokyo, first seen through the window of a taxi in soft focus, as if through bleary eyes, welcomes in a dreamy foreignness that is both awesome and overwhelming. Sophia Coppola's Lost in Translation is a film about being stuck, stuck in life and stuck in a strange city and the efforts made by aging American has-been actor, Bob Harris (Bill Murray) and recently married, deep in a quarter life crisis, Charlotte, (Scarlett Johansson) to navigate both. The two discover each other and slowly form a relationship that is born out of loneliness and want for purpose. Although
sitting at the centre of Lost in Translation is the relationship between Bob and Charlotte, Tokyo, its blend of modernity and traditionalism, different language and culture, its karaoke bars, panchinko parlours and bright lights, provides the backbone of this film. It is floating through this world, jet lagged and baggy eyed, trying to find themselves that they find each other.
Wadjda – Riyadh, Saudi Arabia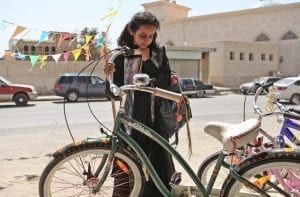 Wadjda will mark its place in history for being the first Saudi Arabian film written and directed by a woman, Haifaa Al Mansour. However, the film has merit beyond this. Wadjda has tremendous heart. Centring on the story of a 10 year old girl, Wadjda (Waad Mohammed), who, desperate to own her own bike, enters a Qur'an reading competition in the hopes of using the winning prize to buy herself one. The film navigates the realities and limitation of life for women in Saudi Arabia, specifically capital city Riyadh. In showing the world these women inhabit we are presented with the facts of their daily lives. Riyadh, its open spaces, is populated by men, going places and running business with women travelling through covered and quiet, or confined to spaces beyond the sight of men outside of their fathers, brothers and husbands. But, it is through Wadjda's enterprising spirit and determination, set against the backdrop of this city with its stifling heat and male orientated culture, that the film finds all its punchy charm.
Boyz N the Hood – Crenshaw, Los Angeles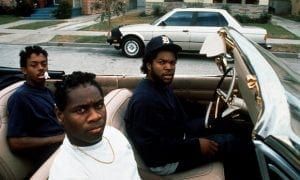 "Y'all wanna see a dead body?" Chris asks Doughboy, Tre, and Ricky in a scene reminiscent of Rob Reiner's Stand By Me. But, this is not small town, late 50s America and the story doesn't evolve into a coming of age tale of adventure narrated by Richard Dreyfuss and complete with a cutsie ensemble rendition of Lollipop, Lollipop. This is Crenshaw, Los Angeles circa the mid-80s and for these boys a dead body just another reality of the world they live in. Boyz N the Hood was written and directed by John Singleton at the age of 23. Released 25 years ago, the film still feels fresh and packs a hell of a punch. For some Boyz N the Hood may feel hokey, but this is a film full of passion and humanity. The film centres the lives of Tre (Cuba Gooding Jr), Ricky (Morris Chestnut) and Doughboy (Ice Cube), three young men as they try to navigate adolescence and life in the burnt out, crumbling ghetto of Crenshaw, LA. The camera plays silent witness to the violence and mayhem of their world, its frank, honest and very real. Ice Cube puts in a master class performance as Doughboy, the angry 40's drinking, porch sitting, gun toting king of the street. Doughboy is woven from the fabric of the hood he grew up in, carrying with him the same casual nonchalance and matter of factness towards the violence around him as the streets that it all gets played out on.