A self-taught artist was shocked when a veteran Hollywood actress turned up at her gallery TWICE in a week.
Thelma and Louise star Susan Sarandon dropped by Sara Leroy's gallery and bought eight of her 3D inspired art and prints.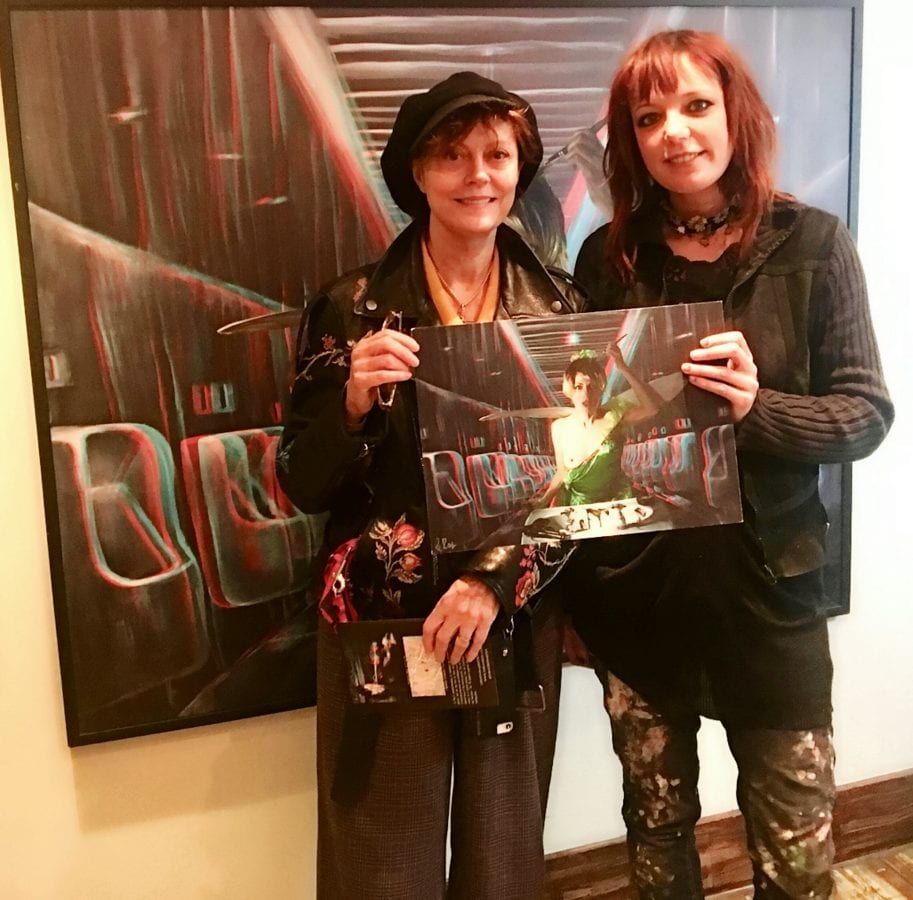 Academy Award winner Sarandon, 72, spent almost £500 on paintings at the gallery in Brighton – and even made a return visit.
The actress picked up one print titled 'Whoring Ariel' – which features a Disney mermaid standing suggestively by the roadside.
Artist Sara has been using 3D digital technology to create dystopian versions of fairy tale icons at her gallery.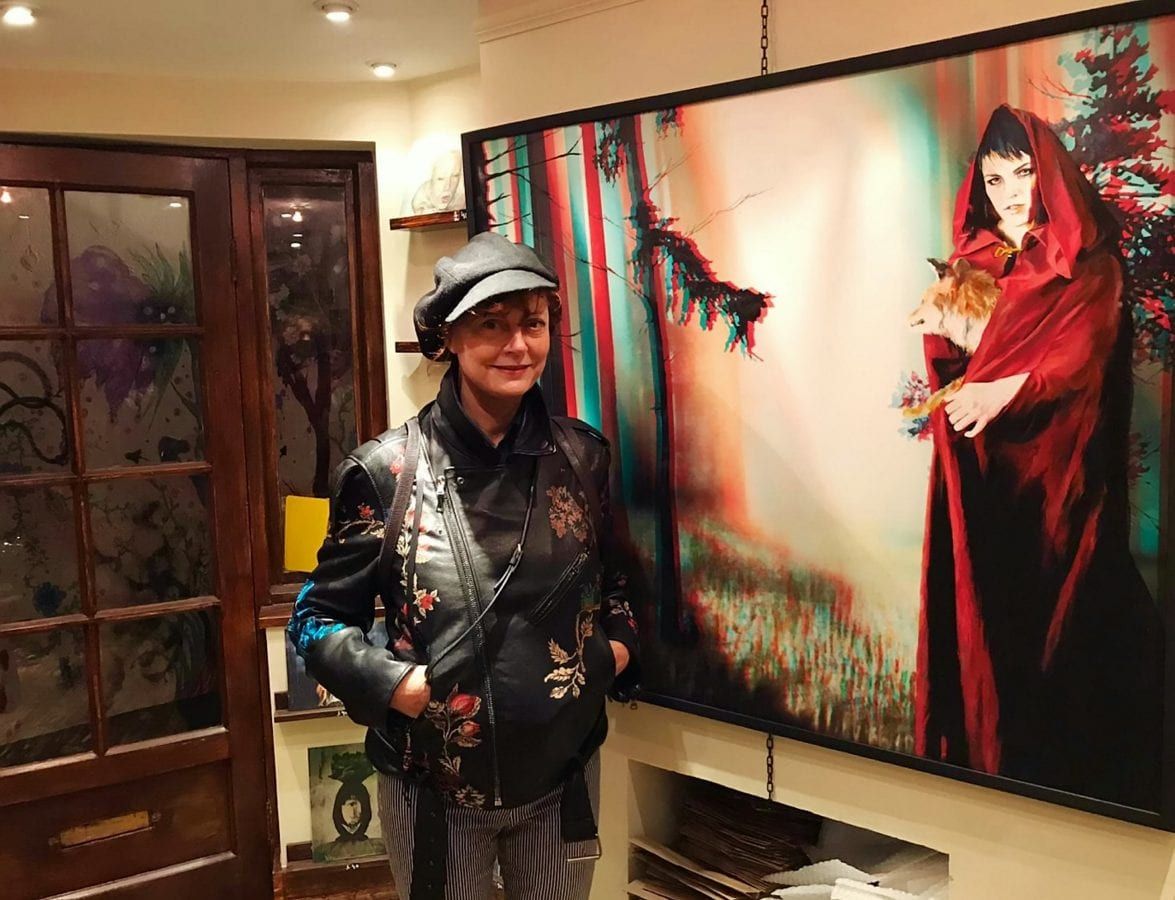 The former model moved to London from the Hague in The Netherlands, before setting her sights on the seaside.
Sara, 38, said: "They were shooting a movie somewhere in Brighton when her makeup artist stumbled upon my little gallery.
"Susan came in and bought some for her daughter – the whole thing was just unforgettable.
"With my artwork I tried to imagine what these classic characters would be like if they were around today.
"When Susan came in she was really chatty – she called my work 'amazing' and told me how much she liked the 3D concept.
"She liked the one of Ariel because as an actress she has campaigned to legalise prostitution and fight human trafficking.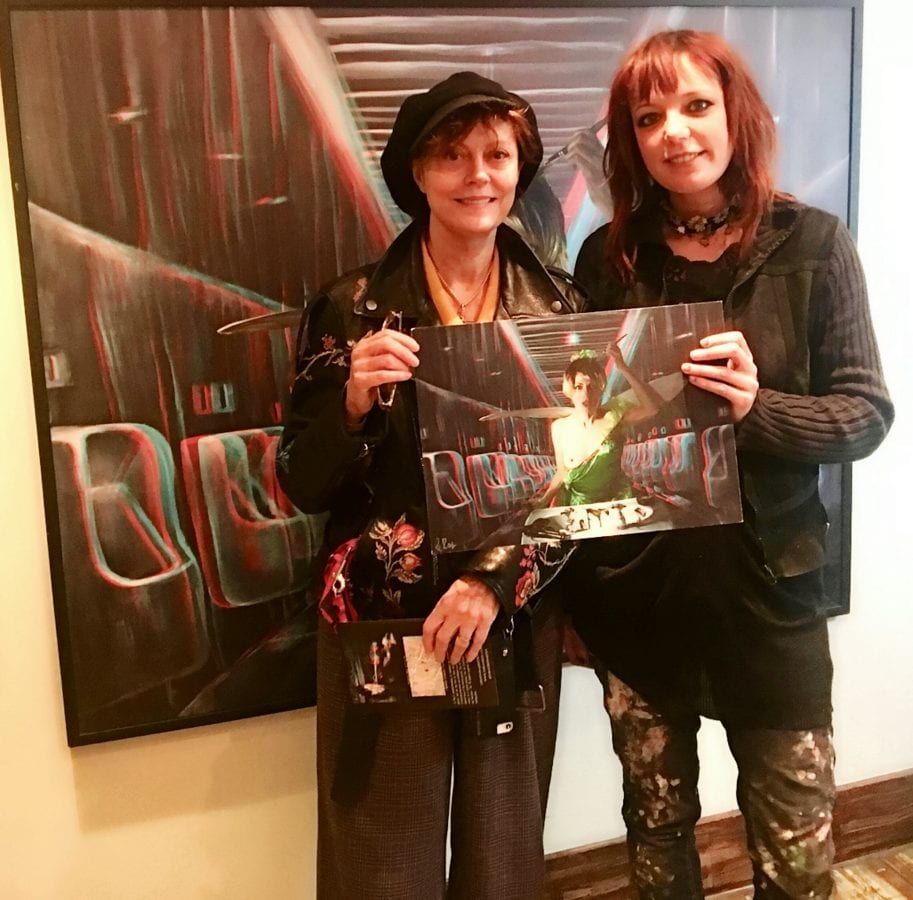 The actress visited the gallery on November 4 and then returned three days later to pick up some extra prints for her daughter.
Another picture bought by the actress shows Tinkerbell changing her identity after returning from a 'killing spree'.
Sara added: "Susan really liked my paintings, she particularly liked the one with Tinkerbell because it's naughty.
"When she came in the first time she spent £335, but she came back the next day and spent another £150.
"I only opened up my gallery in August – I couldn't believe one of Hollywood's top actresses was standing inside my shop."
By Daniel Hammond